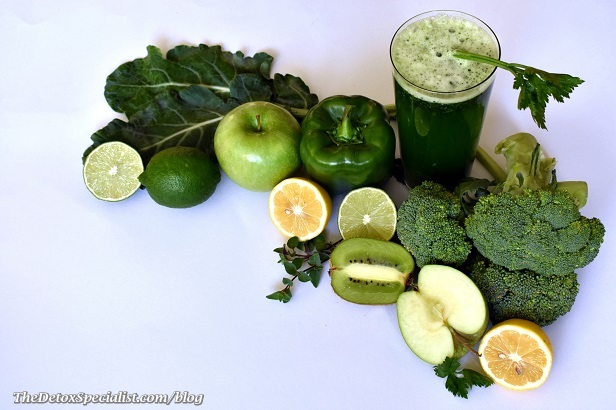 Our human body is a wonder; it fights myriads of bacteria, chemicals, toxins, pesticides, and pollutants around us every day. However, the continuous fight between toxins and our body affects our health and well-being. As a result, we run into several health issues, such as lack of energy, constant headaches, stomach problems, or others that deteriorate the quality of our lives.
Are you, too, struggling with unfortunate health conditions? If yes, it's probably because your body is filled with toxins, chemicals, and pollutants. You need to flush out these toxins by implementing an effective cleansing or detox plan to rejuvenate your body.
Detoxification refers to cleansing the blood. It is the physiological or medical removal of toxic substances from the human body, mainly carried out by the liver. Here, we have gathered all the information about the signs you need to detox and how to do it.
Let's dive into the details!
Signs You Need To Detox
The signs telling you it's time to cleanse your body may range from subtle to downright painful. Take a look at some of them:
●      Trouble In Losing Weight
Are you sweating hard in the gym or restricting your diet to lose excess weight, still there are no required changes in your shape? The chances are your body is full of toxins.
As a general rule, you need to steer clear of toxins in your body before starting your weight loss journey.
●      Skin Problems
When your body contains excessive toxins, your liver gets overloaded and allows toxins to build up. Then, as you sweat (the body's principle of eliminating waste and toxins), you encounter acne, rashes, blemishes, or other skin problems.
Note: If your skin problems are severe and constant, you should check with your dermatologists before heading for the detox program.
●      Poor Digestive Health
Another major indication that you need to detox your body immediately is when your digestive system stops functioning properly.
Conditions such as bloating, stomach pain, diarrhea, constipation, heartburn, and stomach cramps are leading symptoms of poor digestive health. You may experience one at a time or a combination of them, often due to consumption of spoiled food, stress, infection, or medication.
●      Fatigue
When you don't feed your body with a good diet and enough water, you may experience fatigue-related issues. The feeling of tiredness, exhaustion, and a state of lethargy are warning signs your body needs quick detoxification.
●      Headaches
Headaches and migraines are common indicators that something is wrong with your body. It's possibly due to intake of spoiled food or a sedentary lifestyle that builds up toxins in your body. Trying a detox programme can help you eliminate the pain and live a blissful life.
How To Naturally Detox Your Body?
If you are facing any of the signs mentioned above, it's high time you should take action.
Consider the following tips that can contribute to your body's long-term natural detoxification capabilities:
1.    Eat Fruits And Vegetables
The high water and fibre content in fruits and vegetables flush out toxins with speed. Moreover, they act as antioxidants and thus help in controlling inflammation.
Believe us, savouring fruits and vegetables daily can result in the better, healthy life of your dreams.
2.    Drink Enough Water
Hydrating your body is a must, no matter the season. We suggest drinking filtered water, decaffeinated teas, and fruit-infused water to hydrate your body. It's a pretty simple yet healthy way to increase your body's capability of flushing out chemicals and toxins.
3.    Add CBD To Your Routine
CBD is the natural chemical in the Cannabis Sativa plant, also known as cannabis or hemp. It interacts with the endocannabinoid system, which helps regulate homoeostasis.
Some studies have already made it evident that CBD vape oil is effective at helping your body detox. Here are some of the ways it affects your body:
Restores gut health
Distributes vitamins
Treats chronic pain
Reduces anxiety
Improves sleep pattern
Strengthens immune system
Improves kidney, liver, and GI tract function.
All these incredible benefits of CBD is the reason it is effectively used as hormonal and drug & alcohol detox.
Pro Tip: If ingesting vape oil leads to stomach sensitivities, you can try CBD tincture as an alternative. Take it sublingually (placing it under the tongue) or add it to your food and drinks for detoxification benefits.
Bottom Line
Detoxification is essential for your body's growth. Finding when and how to detox your body can significantly increase your health and overall well being. As a result, you feel more energetic, active, and stronger than before.
Happy Cleansing!
Note: Sandy Halliday, The Detox Specialist,  does not recommend vaping any substance because it is damaging to the lungs. The American Lung Association carries an article which lists the various research on the dangers of this practice.