Finding a better tasting and high-quality matcha powder can be an overwhelming task. There are endless options of good matcha tea companies in the market, but we need to find the best matcha tea out of them. Lucky for you, we have a few simple tips that can help you find the best Japanese matcha tea in no time.
Related reading: Green Tea Detox : Can You Really Detox with Green Tea? 
● Origin Of The Matcha Tea
Like most natural products, it is crucial to know their origin country. The product's origin suggests what farming standards and regulations must be followed during its cultivation. The best matcha tea flavor is brought about by constant soil testing to prevent heavy metals and pollutants. Japanese matcha tea leaves are grown in well-known regions like Uji, Kagoshima, Nara, and Shizuoka.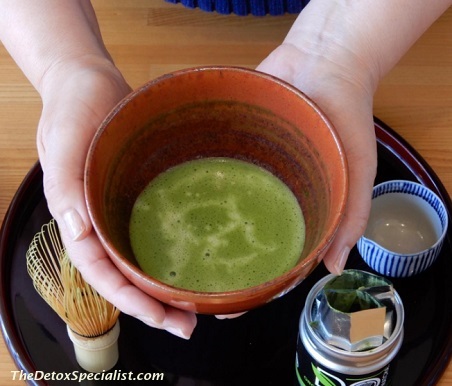 ● Purity Level
The high-quality matcha powder is rich in amino acids, minerals, and vitamins that boost a wide range of health benefits. However, low-quality or impure matcha tea can contain many harmful fertilizers and pesticides. To avoid getting into the pitfall, always make sure to buy high-quality matcha powder.
Related reading: Green Tea : How to Find the Best Tasting Brand for Your Detox Diet?
● Colour Quality
The highest quality Japanese matcha tea must have a bright green colour. The increased rate of chlorophyll during the colour growing stage of cultivation is responsible for matcha's brilliant and vibrant hues. The colour indicates that the Japanese matcha tea powder is fresh and is appropriately transported. The dull colour of the matcha does not offer the same health benefits as pure and high-quality matcha tea.
● High Texture Of The Tea

High-quality matcha tea is indicated by its high texture. The powder must be so fine that it gets completely dissolved during whisking in hot water. Therefore, the best quality matcha tea must possess a smooth and fine texture before consumption while low-quality matcha has a coarse and gritty texture.
● Taste and Aroma Of The Matcha Tea
Matcha is a Japanese tea that is steamed to avoid oxidation. It helps preserve the healthy and natural green colour of matcha tea leaves. In addition, the steaming of the tea helps develop the vegetal and sweet flavours, which are mainly described as grassy. On the other hand, low-quality matcha tea tastes bitter and astringent. In addition, improper preparation methods can lead to a bitter taste even when working with high-quality matcha tea.
Hopefully, the guide may help you choose the best matcha tea company that matches your requirements.