Choose a Path to Wellness with Genuine Individualized Attention
(available in the UK only at the present time)
Lost your va va voom?
I help tired, stressed and burnt out women re-energize and recharge.
I can work with you to devise a individualized nutritional programme tailored to your needs, helping to increase your energy levels in the day and sleep well at night.
I work closely with my clients to achieve the best outcome by investigating the root cause of their health problems.
If, for example, you've already tried a number of approaches but don't feel you've uncovered the underlying problem I can suggest specific functional tests that will help you get to the root of lingering health problems.
Genetic Nutrition 
If you've had a 23AndMe or Ancestry DNA test done I can delve even deeper. By looking at your genes we may get a clearer picture of mystifying health issues that have been difficult to solve. Learn more about this aspect of nutritional coaching in this article.
About me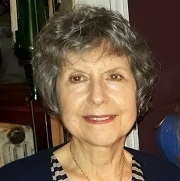 Having been a single mother with two small children, a taxing job, and ill myself quite a few years ago with chronic fatigue, IBS and migraines, I understand how easily the daily challenges of life can take over, so that we neglect the things we have to do to take care of ourselves to stay healthy.
When doctor's at the time didn't have an answer to my problems other than to avoid alcohol and spicy food, I became interested in nutrition and natural health remedies. I recovered from chronic fatigue with a change of diet and lifestyle, some professional nutritional supplements and a short detox program. The change of diet and some herbal remedies fixed the IBS and migraines.
Don't worry I won't ask you to do any restrictive detoxing or detoxing the way you might think! Modern detox is about supporting the detox pathways with proper nutrition not starvation diets. It's about avoiding as many toxins as possible in our daily lives too.
I became so interested in nutrition and the biochemistry of the body that I first studied and qualified in Dietary Healing with Barbara Wren. I then went on to study for the Nutritional Therapy 3 year diploma at The Institute of Optimum Nutrition in London where I qualified with distinction. Having been trained as a nurse originally at St George's Hospital, London, helped me with the biology and anatomy.
I subsequently coached clients to reach their health goals with a change of diet and lifestyle for over 20 years.
Since then I have taken a number of courses including Health Coaching, and Nutritional Therapy at the Health Sciences Academy to stay up to date with all the exciting health information that is now available.
I am still so passionate about helping people improve their health with Nutritional Therapy I now offer distance holistic nutritional and health coaching via Skype and email. Please note that is only currently available if you live in the UK.
Consultations
When you book a consultation I will send you a health questionnaire, this asks you about your current health, past health, health concerns, medications and food habits. I ask about your goals or what you're aiming for, and we'll discuss this more during the first online session.
During this session I may ask more questions based on the answers to the questionnaire in order  to recommend a nutrition strategy which will include food and probably some lifestyle suggestions.
I may also suggest some scientific tests to better understand what is going on in your body which are entirely optional. Many clients have found them very useful though and the tests can help us both focus on what needs to be addressed.
You could get improvements in these areas:
• boosted energy and performance
• balanced blood sugar (fewer cravings)
• improved gut health
• better sleep
• reduced inflammation
• clearer thinking
• better mood
• fewer feelings of stress or anxiety
I am available by email for questions in between sessions. We carry on with the online sessions to focus on your end goal and make changes and fine tune as necessary. I usually work with people for at least 3 months for them to see any real changes.
I offer a free 15 minute consultation if you would like to find out more before booking.  Email me here: SandyHealthCoaching@virginmedia.com
If you want to contact me about anything else then please do so via this contact form.
Sandy Halliday, SRN, Dip ION, Nutritional Therapist & Health Coach