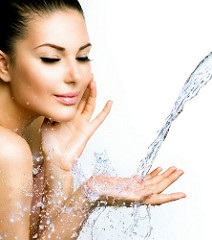 Choosing a moisturizer can be real tough with so many options available at hand. But, it's that one step of the daily skin care routine we all are religious about. Aren't we? We may skip the toner or even serum at a time, but no matter how lazy we are a good moisturizing cream becomes our savior. However, if it's overdone, breakouts could occur or if the moisturizer is not thick enough, then the skin can dry out and accelerate the aging process. Thus, it becomes of great importance to find the right moisturizer for the skin type. Some though may feel better but are certainly better.
So, take a look at these 5 wonderful moisturizing creams you ought to have in your collection.
Caudalie Resveratrol Lift Night Infusion Cream
Caudalie is one of the best known moisturizers for dry and dehydrated skin. Not only it soothes, hydrates and comforts a dry skin, but also plumps it up. As the name suggests, it is basically designed to work on your skin while you're deep asleep at night.
Reason being, it's that time of the day when your skin repairs itself. Thus, this is a moisturizer ideal for night time to help you wake up with a brighter, more hydrated, and refreshed skin. The combination of shea butter, a notoriously excellent moisturizer along with grape oil seeds is responsible for all the wonderful work. It does contain a blend of the fresh plant too to further add to the advantage of this night cream.
Bliss Triple oxygen Ex-glow'-sion
This very moisturizing cream has taken the expertise behind their own spa's triple oxygen facial and have managed to pour it into a jar. How wonderful does that sound now! Thus, it is very much intended to give a spa-worthy results within the comfort of your pretty home. Bliss is basically vitabead infused moisture cream, which contains oxygen and micro algae responsible for providing an instant burst of youthful radiance.
While applying it one can actually feel the little beads that almost soak into the skin. Leaving behind the skin feel extremely refreshing than heavy, unlike the regular moisturizers. Despite the fact, it won't be able to hydrate too much like others, but if you have a combination skin, you won't need ultra dense moisturizers. This is the one which will be ideal for you.
Revitol Anti Aging Moisturizing Cream
The Revitol anti-aging, moisturizing cream is one of the best known one stop solution to every day normal skin care routine. Thus, it's a good option for people who have tried various other options or for those who are just beginning their skin care journey, to be honest.
It is, in fact, a powerful combination of anti-aging and moisturizing ingredients that make it an effective choice for almost everyone. Not just this anti-aging, moisturizing cream by Revitol keeps your skin hydrated all day long, but also prevent wrinkles as well as firm and lift the skin? DMAE and Argireline, both compounds, organic in nature help to repair the skin that is stressed and fatigued to remove fine lines often caused due to muscle movement beneath the surface of the skin.
Related reading: A 6 Step Skin Detox For Beautiful Skin 
Mario De Badescu Oil Free Moisturizer
So, you've got an oily skin? No problem! Here, Mario De Badescu an oil free moisturizer is just a basic creamy moisturizer. But, don't you dare underestimate its abilities. It's among one of the moisturizers that won't clog your pores or increase oil production on your face. It's basically lightweight yet functional in nature.
Often there is a misconception that people with oily skin do not need to rather should not wear any type of moisturizer. Well, do not believe such statements without any proof and do not go overboard to strip your skin of its essential oils to let it produce more. Now, that's what this particular moisturizer will do. It will give your skin enough moisture to combat the problem of overproduction of oil's effect. Additionally, with an SPF it also prevents sun damage and hyperpigmentation.
DCL Facial Hydrating Cream
To find skin care products for acne prone as well as sensitive skin is the toughest. But, trust us, this hydrating, moisturizing cream is perfect for acne prone and sensitive skin. However, the moment you'll put it on you'll get to realize it soon enough. As this one is not going to break out, make you feel weird and greasy, unlike all the other heavy moisturizers. Though, they say it is for a dry and mature skin.
But, on the contrary, it is a must have especially for those who want something basic, simple, and clean. Another added benefit of using this brand is the fact that it's created by a dermatologist. So, if you have an oily skin, apply it at night, with a dry skin its fine to use during the daytime too.
So, which hydrating moisturizer are you going to grab today?
Author Bio:
Pauline Simons is a health skincare expert by profession. She loves to share her knowledge and experience with people. She regularly contributes her write ups to health or skin care related websites and blogs. In her free time she loves to travel, fashion shows and music.
Image by Aqua Mechanical
Save
Save
Save