3 ways to make your kitchen fabulous this year!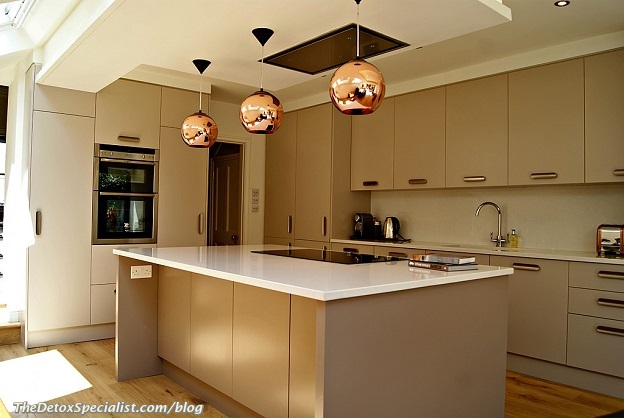 The kitchen is often quoted as being 'the heart of the home' – and with good reason. Not only do we cook in there, but in recent years with the advent of open-plan living space, the kitchen is also a vital hub for entertaining, socializing and catching up with loved ones.
With this in mind, read on for help with choosing your ideal design. Here we have three of the best kitchen trends for 2022.
Related reading: Want To Reclaim Your Health? Begin In Your Kitchen!
Islands
If you enjoy hosting, a kitchen island is an absolute must for your new space. Not only does this give you more workspace for cooking, but the island naturally becomes a place to congregate for family or guests. Islands are also ideal spaces in which to utilize extra storage, particularly for larger, bulkier items such as pots and pans. If you're looking for that extra touch of luxury, they are also a fabulous place to install a wine fridge. In addition, they're very adaptable for multi-use, and since the recent increase of remote working and schooling, they can double up as a desk for adults and children alike.
Related reading: What Essential Kitchen Equipment do I Need for my Detox Diet?
Matching appliances
Most people have a good idea of the sort of style they want their home to exude. For some, this could be splashes of color, artwork and quirky artifacts. For others, a more streamlined look is preferrable, with muted colors and minimal clutter throughout. What all of these varying styles have in common though, is that the kitchen will generally look better if the appliances match one another. By using a company that specializes in this area, such as this kitchenware shop in Hertfordshire, you'll be able to assemble your new style in a cohesive and seamless manner with ease.
Lighting
As with any space, the way you light it is key to the general ambience it emanates. Lighting will also be very dependent on where your kitchen is situated, as the amount of natural light available, dictates which fixtures are required. For example, a large kitchen/living space that is south-facing and perhaps has a roof lantern, will not need the same amount of artificial light as a kitchen in the middle of a house.
When you are not able to depend on natural light during the day, a great solution is to run muted, 'hidden' light strips under any high cupboards you have. This will not only provide you with well-lit cooking spaces, but it also adds a luxurious and calming effect to this room. And when it comes to lighting for night-time, a huge trend for 2022 is to install pendant lights that hang low from the ceiling, which create a focal point effortlessly.
Designing your new kitchen space might at first seem a little overwhelming. But by using these basic ideas, you can easily make it not only a functional place to cook and eat – you can be sure it'll become the place your family and friends want to hang out together!
Related reading: Detoxing Your Kitchen | 3 Toxins to Watch Out for In Common Kitchen Items