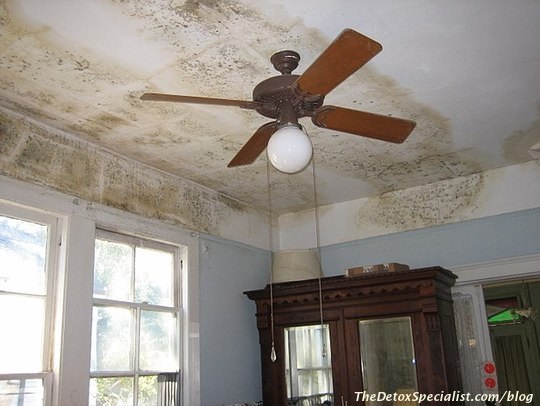 Your home is your sanctuary, and you make sure to take good care of it. But no matter how clean you keep your home, moisture can occur anywhere. And where there's moisture, there's mold or mildew. Mold is a common problem in many homes, especially older homes with poor insulation and waterproofing. Common places to find mold can include:
Basements
Bathrooms
Rooms with large windows or screen doors, where rain and weather might get in.
Attics
These are some of the more common places that mold can be in your home, but the truth is, anywhere with enough moisture can grow mold and mildew. Mold can even grow on clothes. Here's how to get mold out of clothes without using harsh and toxic chemicals.
If you smell something musty in your home, chances are you already have a mold problem. Dehumidifiers work to remove moisture, which starves the mold of its food supply.
The Dangers of Mold
Mold can cause a variety of health problems for you and your family. These can include respiratory infection, breathing difficulties, and spread bacteria to your food sources or skin, causing other illnesses. If you or someone in your family is prone to allergies, or asthma, mold can carry even more dangers. It can often take weeks and months to clean away a mold problem, and involve the use of harsh chemicals. If you don't deal with it properly, mold can come back at any time to wreak havoc on your family and your health.
There are several ways to prevent mold, but one of the most effective is to use a dehumidifier. Dehumidifiers work to remove moisture from the air in your home, which keeps your home too dry for mold to form and spread. There are several types of dehumidifiers you can use.
Compressor
A compressor dehumidifier uses technology that is similar to an air conditioner. The air from the room is blown over a cold coil by a fan. The water in the air condenses, and drips into a collection container, that you can then empty yourself. Be sure to empty it regularly since standing water can cause bacteria to spread.
Desiccant
Some dehumidifiers use salt or silica gels to absorb air moisture. Salt is easier to use, but doesn't last as long, whereas the silica gels can be dried and reused. Desiccant air humidifiers should not be used in large rooms, and they do require a bit more upkeep than other types of dehumidifiers.
Mini
Mini dehumidifiers tend to be the smallest units you can get. They're great for small spaces and storage, but not so great for larger rooms or rooms that are awkwardly shaped. Mini models don't have the power of compressor models, but they're especially good for smaller bedrooms, since they run quieter, and can still be effective at removing moisture from your home. A mini dehumidifier is a good way to go if you're looking for a cheap humidifier in a tight spot.
Mold and mildew need moisture to grow. Kitchens and bathrooms are popular spots for mold problems, which can lead to allergies, respiratory infections, and illness for your family. Mold removal can be expensive, and often means exposing your family to harsh chemicals, but you can save yourself time, and money, by preventing the spread of moisture in the air with a dehumidifier. A good dehumidifier means no matter how hot or sticky your summers (or your showers!) get, your family will stay safe, and your home will stay healthy.