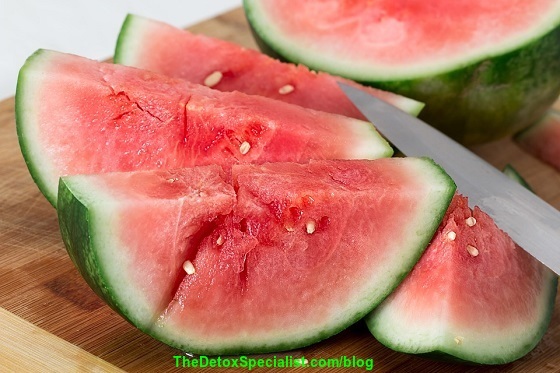 Summer is the perfect season to work on your health options and working towards being fit. It is during this time when many organic and fresh fruits are in season and a lot of them are great for detoxification and keeping fit. Summer is also a season to prepare and maintain your body, with all those summer escapades and wearing a swim suit. Wouldn't it be great to show off a fit and healthy body?
Detox is one of the most effective and easy ways to start your fitness journeys. Detox means to cleanse your body from toxins, leading way for nutrients and vitamins to be absorbed thoroughly by your body. Through this, you become healthier and fitter. Couple it with exercise and you can have the body you always wanted. Fruits can have the best source of detox agents and the great thing is that these fruits are abundant during summertime. Here are 8 detox foods to keep you healthy this summer.
Beetroot is an excellent fruit that is packed with antioxidants and agents for preventing and treating infections. It contains phytochemicals and minerals that work to cleanse the blood and the liver. You can add beetroot to your salad for a more scrumptious and healthy meal.
Blueberries                                                                                                                                                        

Blueberries have antiviral, anti-infection and detoxifying properties that make it one of the best types of fruit to have in your regular diet during summer. Blueberries have natural aspirin contents which help reduce the damages in tissues as effects of inflammation, such as sunburns and other summer injuries. This fruit also helps prevent urinary tract infections and other types of infection by acting as an antibiotic and blocking the bacteria from spreading and creating damage or harm.
Not only is watermelon sweet and highly thirst quenching which makes is a perfect summer fruit, it also brings about a number of benefits for health, cleansing and detox. Watermelon contains high fiber which helps greatly in cleaning your stomach and intestines and also improves liver functions. Watermelon is a great source of potassium. It also has citrulline which helps greatly in removing toxins from the body.
Cranberry juice and fruit have lots of benefits to the body and prevention of urinary tract infections. This fruit has powerful antibiotic and antiviral properties that protect the body from common summer diseases and infections. You can eat cranberry fruit or drink cranberry juice to add to your fitness routine this summer.
Cucumber is excellent in detoxifying and removing toxins from the body. Cucumber has high water content and helps the urinary tract to function properly, which also prevents urinary tract infection and other summer diseases. It also has high alkaline properties which are an essential factor to keep a balanced diet.
Spinach is a healthy and tasty vegetable that you can add to your salad, especially during the summer season, to help protect your body from summer diseases and other forms of infection. Spinach has high-alkaline properties that are needed for a balanced diet. It also contains anti-inflammatory antioxidants that prevent inflammations and infections.
Avocado is a tasty summer fruit that has plenty of benefits to your health. Among these are its ability to lower cholesterol and dilate the blood vessels. It also removes toxicity that can cause artery blockage. Avocados are also known to detoxify the liver.
Flaxseeds help in making the intestines function properly. It also helps stabilize blood sugar levels. This type of food has a balance of omega 3 and 6 fatty acids which are agents to reduce inflammation.
Eating these fresh and natural fruits can have more benefits to the body than just detox. The vitamins and minerals from these foods can maintain the body's health and fitness, and keep you hydrated during summer. These are also excellent home remedies for some simple health conditions and preventing illness.
Author Bio: Alex is a passionate writer for Topic Exchange. He loves to write on home remedies, beauty, health and food which helps people in a every day life
Save
Save
Save
Save