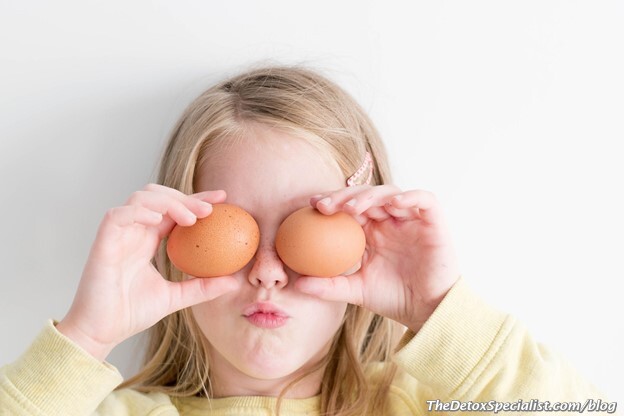 You've probably heard the phrase of having "eyes bigger than your stomach." But there is an even more important relationship between our stomach and eyes that is worth talking about. Our diet plays a part in just how strong and healthy our eyesight is, alongside other factors like helping us fight off infections. As eyesight is an important sense to our quality of life, read below to learn more about which foods can best strengthen your eyes and best practices for taking care of them for the long haul.
What foods to eat:
Foods rich in Vitamin C & E:
The American Optometric Association has found that the properties of these specific antioxidants can help with cataracts by protecting against the progression or development of them. Specifically, vitamin C works to make the blood vessels in your eye healthier. For Vitamin C rich foods, think of your fruits and vegetables—like citrus fruits, broccoli, peppers, and strawberries. While vitamin E helps to keep our immune system strong, look for foods such as your leafy greens, nuts, and all types of vegetable oils.
Naturally orange foods:
You've probably heard that carrots and sweet potatoes are good for your eyesight, but why? This is because these naturally orange vegetables contain beta carotene, which the body then converts to vitamin A. According to the Academy of Nutrition and Dietetics, vitamin A specifically helps to prevent night blindness and other conditions like dry eye. For your vitamin A needs look for orange veggies like butternut squash or dairy products and fortified cereals.
Omega-3 Fatty acids:
Omega-3 fatty acids benefit the eyes in many ways, namely starting with the fact that the nutrients found in these types of acids aid in the function and production of cells within our body. Specifically fighting against dry eye and macular degeneration, foods rich with omega-3 include salmon, mackerel, and caviar or chia seeds, walnuts, and soybeans if you don't prefer fish.
Zinc:
The mineral zinc works to support your immune system and helps other vitamins listed above create certain pigmentations that further promote your eye health. Zinc can be found in foods like pork, oysters, yogurt, and lobster. A zinc deficiency can increase your risk of developing an eye infection—but you should also keep in mind that too much can actually prevent your body's ability to absorb copper.
Whole grains:
Cataracts are an eye condition that occurs when the lens of our eyes becomes cloudy, making it more difficult to see clearly over time. In order to prevent cataracts, it is recommended that you eat three servings of 100 percent whole grains by Arizona Ophthalmic Outpatient Surgery. Whole grains are versatile and can include items like popcorn, oatmeal, wheat, rye, or quinoa.
Vitamin D:
In addition to vitamins A and E, vitamin D has many powerful benefits to our eyesight, including fighting age-related eye conditions and improving the communication of the cells in our eyes. Although we get some vitamin D naturally by absorbing sunlight, it is also good for your eyesight to include vitamin D rich foods in your diet like egg yolks, mushrooms, and orange juice.
Other good eye practices:
In addition to incorporating these foods into your everyday diet and prioritizing them as nutrients needed to keep your eyes strong and healthy, there are a few other things you will want to be sure to look into in terms of your overall eye care.
First and foremost, having an annual eye exam is an important habit to start doing if you aren't already. These types of eye exams can help indicate more serious underlying eye and health issues while also ensuring that you have your particular vision needs taken care of. For many, this means changing to prescription eyeglasses as it is common to see changes in your vision from year-to-year. Being aware of these types of changes and implementing glasses into your daily routine is especially important if you have other health conditions that make you more prone to eye problems, such as diabetes. Seeing an eye health professional can help give you expert advice on your vision needs and further answer any questions in relation to the nutritional necessities for good eye health.
Lastly, cutting out bad health habits and practicing food overall hygiene plays a key role in managing and bettering your eyesight. Ensuring you are getting enough cardio exercise to help increase blood flow to your eyes and cutting smoking out of your lifestyle can prevent age-related macular degeneration. Having properly sanitized hands when touching your eyes or taking contacts in our out and can also combat germ and bacteria related eye concerns.
There is a strong link between what we put into our body, how we treat it, and how it plays into how well we can see the world around us. As nutrition is crucial to so many different aspects of our lives and our daily well-being, add your eyesight as another beneficiary when it comes to staying mindful of exactly how you are fueling your body.