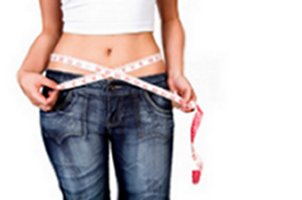 If you have tried everything under the sun to get rid of belly bulge but still can't see your toes then Flat Stomach Secrets is just the solution for you.
My friend and colleague Linda Lazarides, a naturopathic nutritionist and author, struggled with a bulging belly for years even though she ate healthily and was not overweight.
After two years of experimentation she finally came up with a very special and unique cleansing program that finally gave her the flat stomach she had always wanted.
Not only that, she has thoroughly researched what causes the particular kind of internal fat that gives you a pot belly or beer belly and can cause obsessive cravings.
She has discovered that there is one food ingredient in particular that makes you fatter than anything else. It causes food addictions and hormonal changes that target your waistline. And guess what? Food manufacturers are adding more and more of it to your food.
But of course food can affect you in other ways too. It can make your stomach swollen and bloated to add to the bulge and your discomfort.
With all this research Linda has devised a very effective plan that:
Cuts out the foods which are the fast-track to a pot-belly
Concentrates on foods and drinks which zap belly fat
Rebalances the hormones which control belly fat
Tackles several causes of water retention
Cleans out the filthy, bacteria-laden gunk which makes you swollen and bloated.
Shows you exercises you can do while you sit or walk
Her book is ideal for you:
If you don't want to spend hours in the gym every week
Have already spent hours exercising and still have a problem
Don't want to starve yourself to lose weight
Have a problem with bloating
Want easy to follow ready made meal plans