New here? Like us on Facebook to stay updated of new posts and the latest detox information. If you think your friends or followers will enjoy this post, please share on Facebook or Twitter using the buttons at the end of the post. You can also pin this page to your Pinterest boards.  🙂
I was listening to Jeff Bland interviewing Dr Mark Houston the other day and Dr Houston made a very remarkable statement. He said that if you want to avoid heart disease and degenerative brain disease you should regularly do a bowel detox.
Dr Houston is a medical doctor who specializes in hypertension, lipid disorders, prevention and treatment of cardiovascular diseases with nutrition.
He went on to explain how endotoxemia is one of the causes of chronic inflammation that is now known to be the underlying cause of so many illnesses including cardiovascular disease, dementia, metabolic syndrome and kidney disease.
What is Endotoxemia?
Endotoxemia simply means the presence of endotoxins in the blood. Endotoxins are toxins (lipopolysaccharides (LPS) ) that come from the cell wall of certain types of bacteria known as gram negative bacteria.
These bacteria are mainly found in the large intestine (colon) but they can, under certain conditions, find their way to the small intestine where they can leak into the blood stream especially if you have a leaky gut.
The conditions that can cause the gram negative bacteria to move into the small intestine include an imbalance of the bacteria in the small intestine from diet, antibiotics, lack of stomach acid and impaired peristalsis.
How does endotoxemia cause inflammation?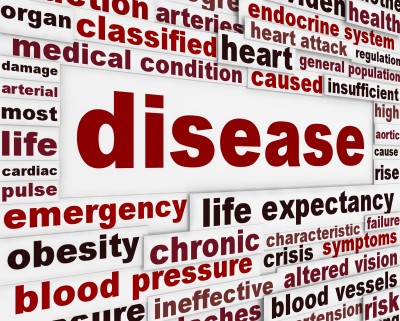 If the LPS  toxins end up in the arteries fueling chronic inflammation you will likely end up with cardiovascular disease. If they end up in the kidneys you can get kidney disease. If they end up in the brain then they could trigger degenerative brain disease such as dementia.
I find it interesting that children with autism have 10,000 times as many gram negative bacteria in their bowels as typical children.
Endotoxemia and Diet
According to a study published in the May 2012 issue of Gastroenterology "A Western diet is associated with increased levels of endotoxin activity (endotoxemia)". Other researchers have shown that a diet high in saturated fat can increase endotoxemia while a diet higher in Omega 3 oils will lower it.
How to prevent endotoxemia
By now you will probably see how a bowel detox can play a part in preventing endotoxemia and how it could, as Dr Houston suggested, prevent heart disease and degenerative brain diseases as well as a whole host of other illnesses.
The lipopolysaccharrides from gram negative bacteria are not the only cause of inflammation from the gut. Yeast overgrowth, and intestinal parasites can also contribute as they can led to a leaky gut and subsequent inflammation.
A bowel detox cleanses the digestive system of accumulated waste and toxins which helps to encourage the growth of good bacteria especially if you follow it with a high potency probiotic and a good diet.
Bowel Detox
I have already written a number of posts about colon cleansing and bowel detox.
For a "do it yourself colon cleanse" check out this article: How to Colon Cleanse
If you prefer to buy an ready made product there are a lot to choose from. You should read this before you choose:  Is Dr Floras Colon Cleanse Just a Load of Hype?
Finally remember that a typical Western diet encourages the overgrowth of the wrong type of bacteria in the bowel.  Here is a good bowel cleansing diet:
Start Your Detox With A Bowel Cleansing Diet
A healthy bowel is important for good health.  A heart specialist and anti-aging management doctor is convinced that if you want to prevent heart disease, brain disease and other degenerative conditions a regular bowel detox is a good place to start.
If you enjoyed this post it would be fantastic if you would share this post by "Liking" it on Facebook, "Tweeting" it to your Twitter followers and "Pinning" it to your Pinterest boards. 🙂