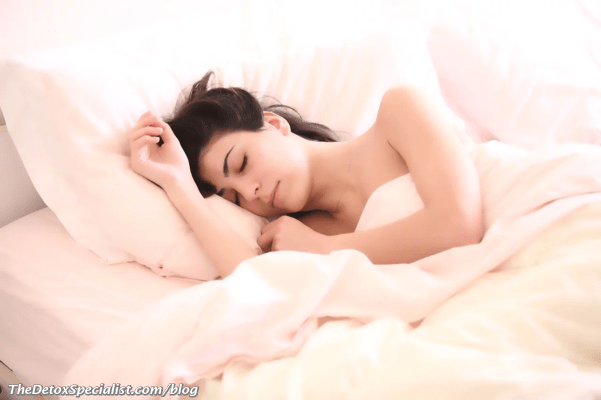 Being able to extricate oneself between private and professional life can be exhausting. Maybe you happen to feel so stressed from work and from the tasks of everyday life that you cannot disconnect. In this article you will find practical tips for relaxing the body and mind.
Allow ourselves to completely relax is an essential part of taking care of our health. In this article you will find practical tips for relaxing the body and mind.
Benefits of Complete Body Relaxation
Start practicing total body relaxation will let you experience many benefits. Regardless of the technique used, this practice focus on how to tune into the body and let go of stressful thoughts.
It may take some time to find and master the right technique, but the results will most likely be worth the effort.
Mental Health Improvements. A better health and sleep put you in the position to be able to manage your emotions, so to reduce anger, anxiety and depression.
Increased Energy. One of the immediate effect of relaxation is a boost in energy. When you're relaxed your energy is able to flow through your mind and body and this makes you feel better. It's  as simple as that.
Decreased Blood Pressure. Relaxation triggers a response in our body. This reduces blood pressure while relaxing the mind.
Chronic Pain Reduction. The more you practice relaxation, you can experience improvement in conditions such as insomnia and diabetes, it also helps in the reduction of chronic pain and muscle tension, which are often linked.
Related reading: 5 Detox Foods that can Help You Sleep Better 
How to Fully Relax: Popular Techniques
Relaxation techniques can be physical or mental. Physical ones are effective because the body produces happiness hormones that help counteract those of stress and also have a positive effect on the spirit.
Mental relaxation techniques work exactly the opposite: through different exercises your mind is brought into a relaxation mode and this condition subsequently acts on the rest of the body.
Sport. To do any form of physical exercise is the most natural way to eliminate stress: you can go to the gym but you can also train at home or just go for a run. By doing sports happiness hormones are produced, and weary muscles tend to relax much easily.
Yoga. A combination of physical exercise, meditation and breathing, Yoga has its roots in the Indian culture, where is considered a philosophical doctrine. These movements tense muscles to then relax them. If you're looking for total body relaxation, this is one of the oldest and best techniques.
Meditation. It's used in many religions to calm the body and mind, but to practice it you don't need to be religious. Concentrating on yourself, on your thoughts, on your body and sensations creates deep relaxation. Can seem challenging at first, but with time it will come easier.
Related reading: 5 Meditation Practices Everyone Should Know About
Sleep. Sleep is equally important in body relaxation. The impact of sleep deprivation on hypertension and many mental disorders such as anxiety and depression should not be underestimated. That's why is important to choose carefully your mattress— it should give the correct support and allow the maintenance of the natural shape of the spine and at the same time allow deformation under the weight of the body.
Related reading: 3 Ways a Detox Diet Can Help You Sleep Better
A Good Night's Sleep
As we have seen, sleeping well is paramount for a good quality of life, and one of the factors affecting the quality of rest is the mattress, it gives you comfort and support while you sleep
A mattress topper can help you rest comfortably with extra support. A good mattress topper can even extend your mattress' life by an extra year or two, before it gets too old and needs to be replaced.
Don't confuse mattress toppers with mattress pads. While a pad is a thin, protective covering layer— the mattress topper, as the name suggests, sits on top of your mattress, adding extra cushioning. It can increase the comfort of an old mattress, giving you extra time before you need to buy a new one. In addition to this, mattress toppers made from latex or memory foam can relieve the pressure on your joints giving relief to those suffering of arthritis or other similar conditions.
Different Types of Mattress Toppers
Choosing the right one for your needs can be an intimidating task with so may different mattress toppers on the market. As they can be quite expensive, you want to be sure you're buying the one that will make your sleep better, and not the wrong kind, that might have the opposite effect on the quality of your sleep. The most common materials for mattress toppers are:
Latex. This options gives plenty of support for arthritic or painful joints, but it's maybe not ideal for those preferring softer bed. Latex is antimicrobial and non-allergenic, it can be expensive but it's very durable.
Memory Foam. These popular toppers are made of polyurethane with chemically enhanced density and they come in a big range of thicknesses and densities. They're soft and are great for adding comfort to an ageing, hard mattress.
Polyester Blends. The least expensive topper material is also to least supportive. Made of polyester blends, these toppers, initially fluffy and soft, tend to compress down quickly, leaving your body with little extra padding or support.
Feathers. Similar to a feather stuffed duvet, these toppers are amazingly soft but give little support. Be sure you're not allergic to feathers before buying this type of topper. Also, if you're vegetarian or sensible to animal rights you may want to choose another option.
Which Mattress Topper to Relief Back Pain
A good mattress topper is a small investment with big returns when it comes to a good night's sleep and we hope that now that you've been introduced to the world of benefits a mattress toppers can bring, you will consider buying one.
For more information on which is the right mattress topper for your needs, we prepared a buying guide that we're sure it will help you: https://www.talkaboutsleep.com/best-mattress-topper-for-back-pain/
About the Author
Federico Fiorillo is a content writer that spent the last six years traveling and writing articles about destinations around the world, outdoor activities and gear, as well as wellness and self-improvement guides. When not writing, he's probably doing yoga or preparing some new healthy recipe.
He's an avid snowboarder in winter and mountain biker in summer and loves to share his experiences in informative articles for fellow adventurers.