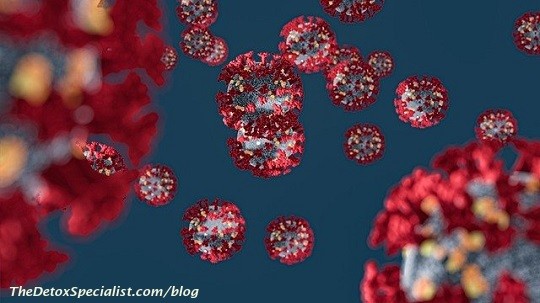 How likely are you to contract the Coronavirus?
Anyone is prone to get COVID-19, although some groups of people are vulnerable to developing severe complications from the virus and requiring hospitalization. Many people who get Coronavirus will experience flu- or cold-like symptoms, and some people who contract the virus will be without any symptoms. It doesn't matter which population you belong to; everyone has a responsibility to stop the spread to other people, especially to those vulnerable groups who may develop serious complications.
Should you be worried about the Coronavirus?
Even if you are not worried about your health, remain aware that the novel coronavirus can be deadly and is widespread in the world. Also, if it does not infect you, it may affect your colleagues, friends, family,  or other people with whom you have contacts — especially those who have any of the high-risk factors determined by the CDC.
People at high risk of developing severe complications from COVID-19 include pregnant women, older adults, people with asthma and, and, including heart disease, lung disease,  diabetes, and HIV.
Over 85% of people will have only mild symptoms from COVID-19. Adults who are active and healthy do the best, but part of the problem is that healthy, young people can spread the virus to people who will not tolerate it and the healthy public.
Physical distancing is a vital component to decrease asymptomatic spread. This works by reducing your risk of being exposed to the virus, and, if you are an asymptomatic carrier, you minimize the possibility that you spread others.
While this may sound very simple,  it is practical and imperative at the current time.
How to shield yourself from the COVID-19
Nothing substantial has changed about the way COVID-19 spreads, so the basics still apply. The Coronavirus is spread through the respiratory vapor, such as when someone coughs or sneezes into the surrounding environment. It can also infect someone who is affected by coughs or sneezes or into their hand, then touches a doorknob, other high-touch surfaces, and light switch.
Common cold viruses and Influenza viruses are also contracted this way. However, now that the virus is more prevalent in some countries than others, other preventative guidelines apply, such as the now-well-known process of physical distancing.
Wash your hands
Yes, this is still the best way to prevent COVID-19,  the things you should do to shield yourself from the Coronavirus are things you should do every day. Practice excellent personal hygiene; it is the best thing you can do to prevent any respiratory problem.
Washing your hands regularly, using water and soap and washing for at least 25 seconds — or using hand sanitizer when water and soap aren't available, it still stands as the finest way to prevent the spread of Coronavirus, according to the CDC.
Stay home
The WHO, the CDC, governments, and healthcare workers are all urging people to stay home if they can. Some people don't have the privilege of working from home, and people still need to venture out to gas stations and grocery stores. But when you can stay home, play it safe.
If you do need to venture out, follow some necessary precautionary measures.
Follow local public health guidelines
By mid-March 2020, many countries, states, counties, and cities implemented their preventive guidelines to stop the spread of the COVID-19. Many private and public schools are closed, and youth sports programs have been suspended just as professional sports and college have.
If your local or state or government has imposed guidelines, follow them to the best of your ability.
Boost your immune system
On top of primary illness prevention,  the best (and only real) defense against disease is a healthy immune functioning. Your body is better equipped to fight away ailments when your immune system is humming, and everyone should put into getting theirs into tip-top shape.
Related reading: Boosting the Immune System with Fermented Foods
Related reading:  Immune Boosting Foods That Fight off Infections
Try to stay calm
Apart from your physical health, take care of your mental wellbeing. High-stress levels can take a toll on your immune system, which is the opposite of what you want in this predicament. If you're feeling overly tensed about COVID-19, follow these tips from a psychotherapist to keep your nerves calm.
Related reading: Healthy Anti-Stress Green Smoothies
The CDC's guidelines for avoiding Coronavirus (and other respiratory diseases):
It is essential to cough and sneeze (into the crook of your elbow or tissues). If you get spit or mucus on your skin, clean it off right away. Avoid touching your face with unsanitized hands.
Avoid close contact with ill people, especially people exhibiting fever and respiratory symptoms.
Stay home when you're ill.
Frequently and thoroughly clean surfaces with a disinfectant, such as doorknobs and countertops.
The CDC states that only those who are ill should wear them to prevent the spread of the virus (as for face masks). If you are not ill, you don't need to wear a face mask unless you're caring for someone who is sick.
Author Bio:
Henna is a wellness lifestyle writer. She loves sharing her thoughts and personal experiences related to natural remedies, yoga and fitness through her writing. She currently writes for How To Cure. She can connect with others experiencing health concerns and help them through their recovery journeys through natural remedies.