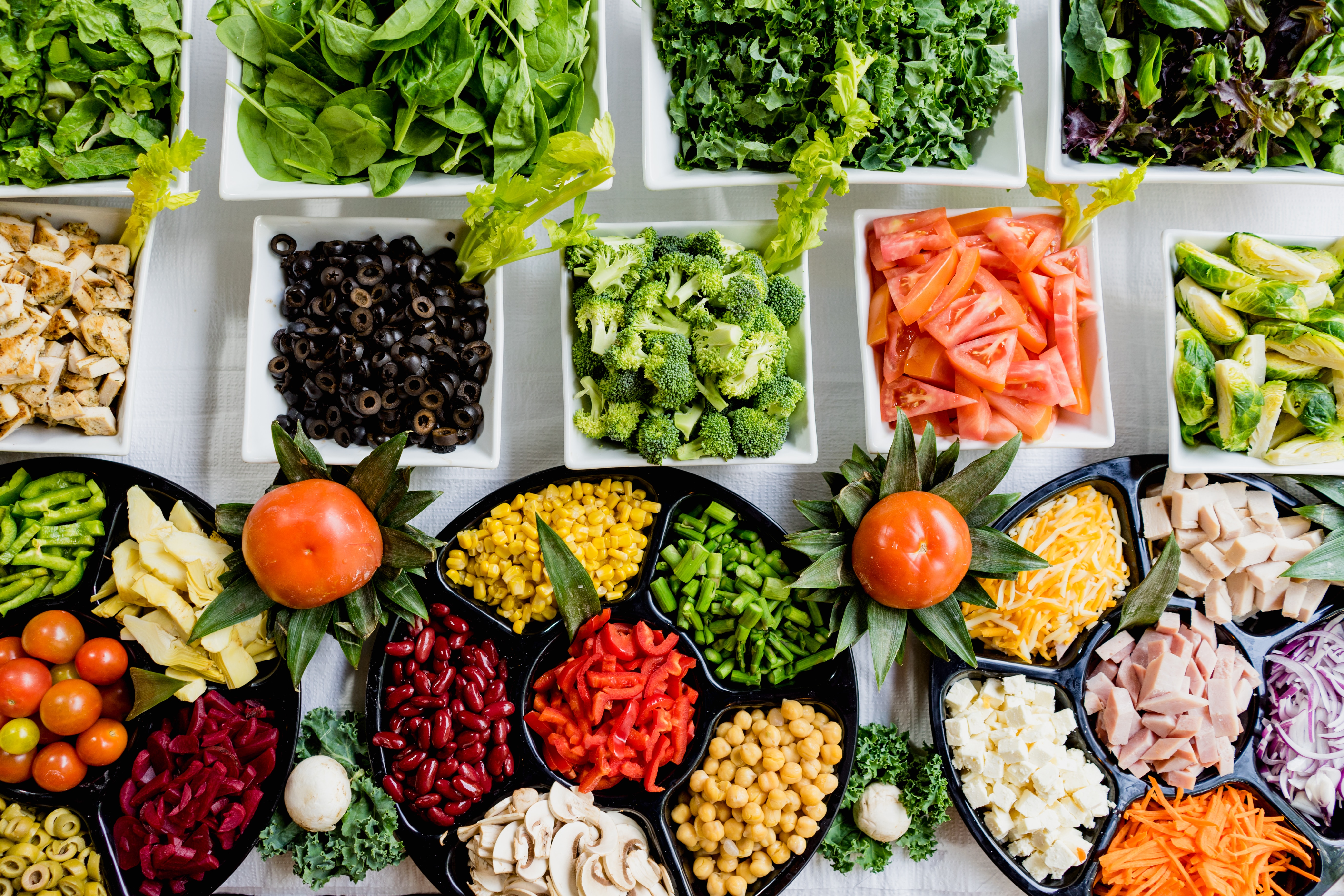 A detox diet is a way to cleanse your whole body. In other words, this type of diet helps your body get rid of the toxins that have accumulated in your body over a longer period.
However, once the period of detox is over, it doesn't mean you should go straight back to your regular diet, no matter how healthy it is. Your body has adapted to a specific form of diet so it won't react in a good way if you shock it with a sudden change of food. Here's what you should eat after you've completed the detox diet, day after day.
Day one
In the morning, drink raw vegetable or fruit juice. Drink it as often as you like, but only when you get hungry.
For lunch, have a salad with vegetable juice (juice is optional).
Your dinner should consist of vegetable soup or mildly steamed vegetables.
It's important to drink a lot of alkaline water, as well as to avoid processed food for the next couple of days.
In essence, try to stick to three meals and feel free to add nuts, extra virgin olive oil or coconut oil, as well as spices and herbs for the flavor.
Day two
In the morning, enjoy some fruit or fruit juice and repeat it only when you feel hungry.
For lunch, have some soup or a salad. The salad can be made of cucumbers, onions, tomato, lettuce, cabbage or sprouts or any combination including some of these veggies.
Dinner should consist of steamed vegetables with a sauce. Use olive oil, raw apple cider vinegar, honey, garlic, and basil to make the sauce. Alternatively, you can add some steamed brown rice or quinoa or opt for legumes or beans.
Day three
Drink plenty of alkaline water and juices. Stick to fruit, salads and mildly cooked vegetables.
It would be great if you could base your diet on raw, uncooked fiber foods.
Your breakfast can now be more than fruit or fruit/vegetable drink. Now you can combine tomato and cucumber with whole grain bread and goat cheese. The point is to start introducing dairy again into your meals. You can also drink unsweetened, unflavored organic yogurt. Of course, feel free to use nuts, cashew, and dried fruits.
Day four
From now on, you can start slowly introducing meat, poultry or fish to your meals. You can make it easier for yourself by having fresh premade meals delivered to your home.
Legumes, such as peas, all types of beans and chickpea can be added to your meals, too.
Whole grain bread, oats, and rye are a better option than whole-wheat and white bread (avoid them if you can).
The rest of the food is as usual: brown rice or quinoa, fruits and vegetables, nuts, plant oils, edamame or tofu, eggs, and organic yogurt.
Choose what type of meat you want to introduce first to your diet.
Day five
This is the day when you can introduce other foods to your diet, the ones you like and enjoy regularly. You are free to use all dairy products that you feel comfortable eating and drinking but also all types of meat. Note: fish is the easiest one to digest (in case you have a sensitive stomach).
One day at a time, you will go back to your regular diet. Of course, it doesn't mean you should go overboard with processed, sugary and fatty food.
Things to keep in mind
Maybe you will feel a bit constipated during the first five days. You are allowed to take capsules that will help you with your bowel movement, cayenne, senna herb laxative tea or even psyllium husk with water. Alternatively, you can buy a travel kit and do colon cleansing at home.
The secret is in consuming anything you like but always mind the healthy balance between nutrients and sheer indulgence.
Binges are usually the biggest problem but you can indulge yourself in them from time to time. If you binge yourself, reduce the consequences by having a liquid fast for your next meal or even for the whole next day.
Still, if binge eating makes only 25% of your diet, it won't negatively affect your overall health. For example, you can assign one day in the week when you are allowed to binge (Sunday, for example).
Final words
When ending a detox diet, the diet right after it will help your body adapt to changes without major issues. However, it would be best if you could also consult your dietician about it. After all, every organism, especially the digestive system, is unique and you may not react the way you expect.
All in all, being careful about what you eat in the forthcoming period is almost as equally important as the detox itself.