Every effective weight loss diet out there will restrict your daily carb intake significantly because it's an essential part of the fat loss process. However, restricting your carb intake to a minimum can have certain side-effects as well, especially if you are on a ketogenic diet. While being one of the most effective diets for weight loss, ketogenic diets can cause something that is known as low-carb flu or more commonly, keto flu. To make sure that the temporary effects of the keto flu aren't stopping you from reaching ketosis, here are five tips to help you.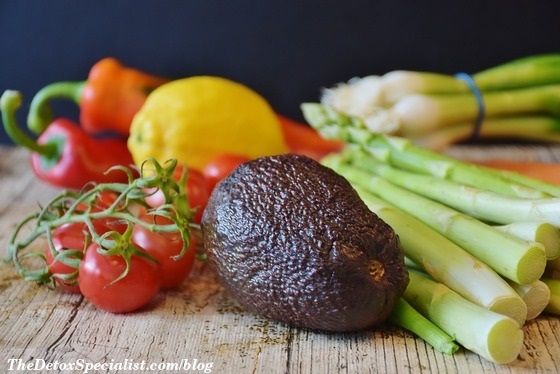 It's Not Really a Flu!
In spite of showing certain symptoms that are similar to the flu, keto flu is not really the flu at all because there is no virus involved here and the effects are only signs that your body is going through a change. It should not last more than a week in most cases, but occasionally, it may last for two weeks, which is very rare and generally happens only if you are not taking in all the nutrients in the right amounts in accordance with your weight, build, and weight loss goal.
There Should be No Sneezing or Coughing Involved

As mentioned earlier, low-carb flu is not the real flu and, therefore, you should not be experiencing coughing, sneezing, or any other respiratory problems whatsoever. General symptoms include brain fog, insomnia, irritability, upset stomach, nausea, drowsiness, weakness, dizziness, and a highly increased craving for sweets, etc.
Make Sure that You are Taking in Optimum Levels of Fat

The whole objective of going on a ketogenic diet is to make your body accept fat as the primary source of energy instead of carbohydrates, so you need to make sure that optimum levels of unsaturated, healthy fats are supplied to the system. In other words, the symptoms of keto flu will be far less obvious and ketosis will happen much faster when you are eating sufficient fats to compensate for the dip in carb intake.
Make Use of Keto Supplements

If you want to significantly reduce the effects of low-carb flu, you will need to rely on additional sources of nutrition, apart from just food. Ketogenic multi-vitamins are an important part of any ketogenic diet, along with keto protein, because not only do they reduce and shorten the effects of keto flu, but these supplements also amplify the effects of the diet itself. For more information click here and find out how keto vitamins and other ketogenic supplements help in busting through keto flu and reaching ketosis much faster than usual.
Exercise Against Your Will

If you don't consume enough carbs, initially, your body will feel like it doesn't have enough energy left to exercise or even move around too much. However, you need to continue exercising, in spite of that. The sessions can be light, but they are essential nonetheless to bring about ketosis faster, and the faster your body learns to break down fat as the primary source of energy, the sooner you will be able to overcome the symptoms of keto flu.
The most important thing to remember during the first week is that the discomfort you are feeling is a result of your body making changes to become fitter by shedding unnecessary weight. Aside from that, any symptoms that you might be feeling will definitely be lessened or even eliminated, as long as you take note of the tips mentioned here.