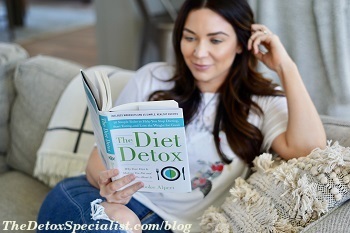 It's no secret that dieting can be challenging. Giving up unhealthy (though admittedly delicious) foods is never an easy task. In fact, 97% of diets end up failing. One of the hardest parts of keeping up a diet, however, is preparing meals. It can be challenging to find the time and the motivation to create a healthy meal plan for your detox diet. Even meal prepping once a week can be a drain on your valuable free time. Luckily, modern technology is making it easy to outsource your diet plan to a third party so that you're able to focus on more important things. Here are a couple of ways that you can outsource your detox diet and take some of the stress out of meal planning.
Delivery Services
Meal delivery services can be a lifesaver for those of us with busy work and personal lives but want to keep our health in check. You can hire a company to deliver delicious, ready-made meals straight to your home or office. This type of service is quick, convenient, and can save hours out of your day. Pre-prepared meals are also an excellent way to exercise portion control. The temptation to eat more than the appropriate meal size is removed, as there are no leftovers to raid. Some services charge a per-meal fee, while others have monthly subscription options. Many meals cost only marginally more than you would be paying for ingredients in a supermarket, but you can also find high-end services that offer gourmet detox meal plans.
Meal Kits
If you love cooking, you may not want to opt for a service that prepares your meals for you. Meal kits unlike delivery services, don't fully prepare dishes for their customers. Instead, they deliver kits containing all of the ingredients necessary to make a particular dish. Customers receive fresh, pre-measured ingredients as often as they want and follow a chef-inspired recipe to make a meal that meets their dietary restrictions. You don't have to go grocery shopping or spend time researching recipes, as everything is laid out for you. Better yet, you can learn fresh new recipes that can be reused time and time again. Meal kits are usually slightly cheaper than delivery plans since the customer does the cooking.
Dieting doesn't have to be difficult. By outsourcing your meal plan to a third party company, you can save time and frustration when it comes to sticking to your detox diet. You can rest easy knowing that your ready-made meals meet your dietary restrictions.
Image by Jessica To'oto'o