One of the hardest things to give up if you are going on a detox diet is caffeine.  Caffeine is a drug and it has become overused as a stimulant in the Western world. If you tend to regularly drink coffee, tea, cocoa, or caffeinated soft drinks during the day then you may have a caffeine addiction.
I highly recommend that you kick the habit well before going on a detox diet if you want to avoid some bad withdrawal symptoms.
Coffee is one of the most addictive substances in the world. But that's not the only problem with it. Coffee beans that are organically grown, properly harvested, stored and roasted and drunk in moderation may have some beneficial properties, but much of the coffee that is drunk is laden with toxic pesticides.
Click here to find out about Purity Coffee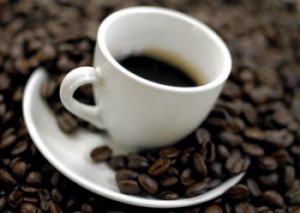 Even if you drink decaf you could be exposing yourself to even more toxic chemicals unless you know that the process used to extract the caffeine was water based.
Caffeine in large amounts is linked with heart disease, fibrocystic breasts, ulcers, heart burn and cancer. It can lower your blood sugar making you crave sugar and sweet products that are bad for your health.
Caffeine addiction can create nutrient deficiencies especially of B vitamins and prevent iron being properly utilized.
In the sort term it may seem to improve energy, mental clarity and performance but it may keep you awake at night too. Eventually it causes the loss of many nutrients and weakens your system.
The stimulant makes your own natural stimulants – your thyroid and adrenal glands – redundant and lazy. Eventually they cease to work properly and your metabolism becomes sluggish and slow. No wonder so many people need that cup of strong coffee in the morning before they can get going.
Exactly how caffeine will affect you depends on many things – the amount of caffeine you drink, if you are male or female, your weight, age, and whether you take oral contraceptives, are pregnant or smoke and your how efficient your liver detox system functions.
So how do you give it up for detox?
Cold turkey
You can go cold turkey of course but you will probably suffer more that way. Withdrawal symptoms will be bad and it will take your body some time to adjust. Throbbing headaches and fatigue make you want another cup of coffee which will cure the symptoms but that won't beat the addiction.
Some other withdrawal symptoms are:
Irritability, insomnia, depression, anxiety, nervousness, shakiness, dizziness, nausea, ringing in the ears, feeling hot and cold.
Tea and even green tea contains caffeine so if you drink a lot of it you could still get symptoms if you suddenly stop.
Gradual withdrawal
Gradual withdrawal over several weeks is usually the best and easiest way. You can lower caffeine intake by gradually substituting other drinks. Even substituting black tea or green tea for coffee in the beginning can lower your caffeine intake. Tea can usually be decreased more easily.
You can start by reducing your caffeine intake by one third. Make your coffee weaker and make some decaffeinated. Try half and half.
Although none taste the same as coffee there are some good roasted herb roots alternatives including Postum, Bambu, Pero, Grain Gourmet and Cafix.
If you are having trouble quitting coffee for detox then you might want to try Teeccino, a caffeine free herbal alternative to coffee. It is a delicious blend of herbs, grains, fruits and nuts that are roasted and ground to brew and taste just like coffee.
Teeccino's Quit Caffeine Painlessly program can help you gradually wean yourself off caffeine giving your body enough time to adjust to less and less caffeine daily.
Once you have reduced your intake by one third gradually reduce it by another third.  You will be well on your way to giving it up altogether.
Nutritional Support For Quitting Coffee
What you eat can either help or hinder your experience of getting off caffeine. A diet high in alkaline forming foods will help enormously. Eat a diet consisting mainly of vegetables both cooked and raw, whole grains, fresh fruit and nuts and seeds.
These food are low glycemic foods which will keep your blood sugar steady and help prevent cravings. Make sure you avoid sugar , food containing it and all refined foods.
Also make sure you don't become constipated. Take additional fiber if necessary. Drink at least 6 glasses of pure water a day.
Take 1 -2 grams of Vitamin C with meals and a high potency Vitamin B complex while you get off caffeine. They will help support your adrenal glands. 2 grams of the amino acid L-Glutamine can reduce sugar, alcohol and caffeine cravings. Take it in divided doses  at least 30 minutes before a meal.
If you suffer from stomach problems from too much coffee you can get some tips on how to recover from too much caffeine here.
After you completely quit coffee and caffeine  and finish your detox diet you may be able to enjoy a cup of coffee again in moderation. It's easy to slip back into bad habits so take care not to allow that to happen. Organic coffee is best to take a look at Purity Coffee