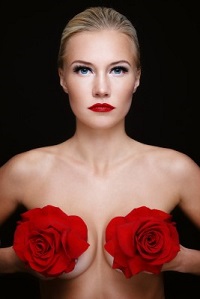 Angelina Jolie has stirred up a lot of controversy over her decision to have a double mastectomy because she has a mutation of the BRCA1 gene.
BRCA1 and BRCA2 belong to a class of human genes known as tumor suppressors. Mutation, or faults if you like, on these genes has been linked to hereditary breast and ovarian cancer.
I can understand her dilemma and her decision to have the operation in the hopes of preventing breast cancer but I wonder if she ever considered regular detox as a way to prevent it?
I made my mind up years ago that if I ever had cancer I would chose detox and other alternative therapies over the cut, burn and poison methods of conventional medicine.
In fact, I chose a detox program when I had a diagnosis of melanoma instead of having a chunk of tissue cut out of my leg followed by a skin graft and a week's stay in hospital.
In Angelina's case Doctors had estimated that she had an 87% risk of breast cancer and a 50% risk of ovarian cancer but were they right?
Misconceptions about breast cancer genes
There is a common misconception about the role that mutations of the so called breast cancer genes, BRCA1 and BRCA2, play in the risk of breast cancer.
These genes are known to interfere with the repair of DNA damage that has been caused by exposure to radiation.
The mutations of BRCA vary greatly from one ethnic group to the other and from one family to the other. Only about 2% of the population in the US carry these genes.
The BRCA genes exist as thousands of mutations in the human body and they do not all increase the risk of cancer. Some BRCA1 genes can, in fact, reduce the risk.
Your genes do not cause disease
The gist of recent Scientific research has pointed out that our DNA is not solely responsible for various disease factors.
Numerous other factors like environment, lifestyle, nutrition and mental and emotional state play a big part.
In their book Genome, Jerry Bishop and Michael Wldholdz say "Aberrent genes do not in and of themselves cause disease. By and large their impact on an indiduals health is MINIMAL until the person is plunged into a harmful environment.
A person who inherits a susceptibility to cancer many never develop a malignancy. But, if that person smokes cigarettes, eats ( or fails to eat) certain foods or is exposed to carcinogenic chemicals his or her chances of developing cancer are several times higher than the risks face by genetically nonsusceptible people"
So, you see, it's what you do to your genes and not the genes themselves that determine if you get certain diseases.
Scandal of misdiagnosis of breast cancer
It is also worth noting that in the US about 31% of annual breast cancer diagnoses are misdiagnosed. These women have conventional treatment including mastectomies and are then classified as "survivors" whose lives have been saved making it appear that conventional treatment is more succussful than it really is.
This has caused a huge misrepresentation of medical facts. I wonder how many women faced with a decicion like Anjelina Jolie know this?
It seems to me that if disease is determined by how you have treated your genes, what you eat, what you drink and what's in your environment then it makes more sense to tackle these factors than face major surgery and all it entails.
There is no guarantee that Angelina Jolie will not develop cancer following the double mastectomy especially if she is not making changes to her lifestyle and diet.
Detox is essential
Detoxing cancer toxic cancer causing chemicals and environmental estrogens
is essential.
Even the National Cancer Society President, Dr Saunthari, has cautioned to "be very sure you need a mastectomy" before making that choice. She said that a genetic flaw contributed to 5% to 15% of all breast cancers but not all who had the genes would get breast cancer.
Many people are unaware that in the Uk the 1939 Cancer Act effectively prevents them from finding out about the different treatments for cancer.
In the US the government is heavily biased in favor of conventional medicine and against integrative or natural medicine. Laws often trample doctors' natural right and their patients' right to choose the healthcare options they prefer.
Celebrities like Angelina Jolie who have had double mastectomy have contributed both positively and negatively on this complex and highly sensitive issue.
What would you do in her place? Would you follow a good Detox program or opt for a double mastectomy?