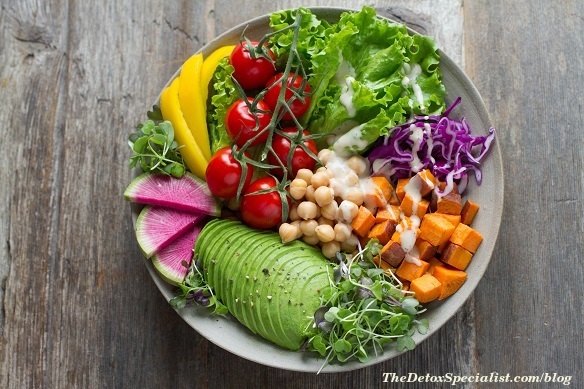 Are you satisfied with your overall health? The chances are that you will say 'no', as sadly very few people are in truly 'excellent' health. No matter how healthy we believe we are, we can and should always put in a bit more effort as many factors are important: weight, blood pressure, heart condition, as well as your mental health. If you're thinking about changing your lifestyle and giving a special diet a try, you should be careful and do a thorough research first. If you're looking to give plant-based diet a try, here's what you should know.
Research first

We live in a time where information is easily accessible, easier than ever before, in fact; but on the other hand we are surrounded with so much different information that we often get confused whenever we try to do a bit of research. It doesn't matter what your motivation is, whether you decided to start plant-based diet for your health or for conviction, you should get educated first. Read about different plants, fruits, and vegetables, and learn different ways you can prepare them.
Related reading: 17 Solid Reasons To Go Vegan And Ditch Animal Products For Good
Baby steps

Going all in and starting plant-based diet immediately is very difficult, and it takes a lot of determination and willpower. After the beginning enthusiasm wears off, you might find yourself craving junk food, dairy, or meat, and it will be easy to reach for those foods. A more gentle approach is usually better, as it allows you to get used to new diet, especially if you have been eating a lot of meat and dairy products so far. Start slowly, replace chicken with tofu, butter with avocado, and eat dates instead of honey or white sugar. By slowly increasing amount of vegan ingredients in your meals, you will get used to the taste and change won't be as harsh or as sudden.
Related reading: What Do Your Crazy Food Cravings Tell You?
Eat more

This is a tricky part, especially if you're hoping to lose weight: you have to get used to eating more than before. Plants are less calorically dense and you will have to eat more often and have bigger portions than before, especially if whole foods are your focus. Feel free to double up your intake of fresh fruit, salad, and baked potatoes and eat to your heart's content. If you limit your intake and restrict your diet, you will feel hungry and cranky, and food will be on your mind all the time, making it more difficult to focus. Try to eat more than 2000 calories a day, and after a while your body will get used to it and you will be able to rely on your natural hunger.
Bigger changes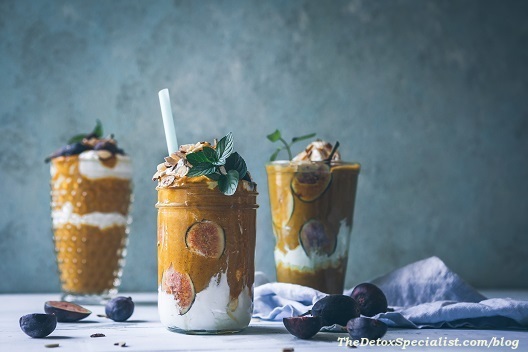 A simple way to introduce more vegan foods to your diet is to start with the most important meal of the day: breakfast. They are the easiest meal to start with, as vegan breakfasts can be energizing and healthy at the same time. Easy plant-based breakfasts include avocado toast, chia pudding, huge bowl of fresh fruit, smoothies, and protein pancakes. If you're just starting, use chocolate flavored whey protein powder pancakes to get used to the taste, and you can later switch to plant-based options such as pea or rice protein blends. After this, plant-based lunch won't seem that drastic, and it will inspire you to veganize dinner too.
Related reading: Chuck Those Extra Pounds with the Vegan Diet
Experiment
Sticking to what you know and like is easy, but you will get bored of eating four different meals all the time. Experimenting is important in vegan diet as it allows you to try out different approaches and different tastes. Who knows, maybe you discover that you like the taste of a certain dish if you prepare it differently even if you never liked it before. Explore, experiment, and improvise in your kitchen, play with spices and ingredients, and try foods you never heard of before. The internet will help you find new recipes so you can make yourself an experimental dinner at least once a week.
Related reading: Delicious Vegan Keto Recipe: Vegan Pesto Spaghetti with Mushrooms & Olives
Go easy on yourself

Setting a goal is great for keeping yourself motivated, but if you don't reach your goal soon you might feel discouraged. It's imperative that you stay kind to yourself and to give yourself time to adjust to the change, as this change is certainly big and important. Don't try to be perfect, just keep your goals in mind and keep working towards them, and if you need more time than you thought at first, you shouldn't feel bad, but be patient and persistent and your hard work and determination will pay off eventually.
When you're about to change your diet and lifestyle, you should always take baby steps and give yourself and your body time to adjust. Going to 100% plant-based diet from day one might work for some people, but it's a huge change and staying on track might prove to be more difficult than you thought at first. Still, you want to succeed, so surround yourself with people who will support you and help you stick to your plan, and you will soon realize that with gentle support and determination you will achieve your goal.
Plant Based Dish Image by Anna Pelzer
Smoothie Image by Brooke Lark