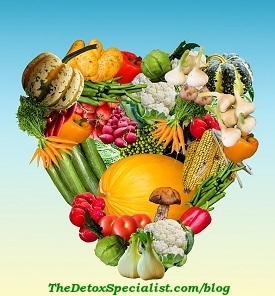 Do you want to clear the toxins in your body by detoxing but aren't sure where to start? Are you hoping that a detox will improve your overall health? Between seven and ten million people across the world are living with Parkinson's disease and 60,000 new cases are diagnosed each year in America.
Individuals with the condition find their central nervous system slowly degenerates over many years, therefore, the desire to improve their quality of life and slow down their body's deterioration by frequent exercise and following a sugar free diet is priority.
Related reading: Sugar Detox – Supercharge Your Health In 5 Simple Steps

Antioxidants and Parkinson's disease
Once an individual has developed Parkinson's disease there is no cure. However, a healthy lifestyle should be followed to keep the body as fit as possible. Research is also finding that CBD oil can potentially help too.
According to The Michael J Fox Foundation, foods high in antioxidants, such as fruit, vegetables, grains and eggs, should be consumed as the counteract the effect of oxidative stress which is associated with the condition. Antioxidants play a vital role in detoxing the body, too, as they cleanse the body, reduce inflammation and some play an important role in liver function. Therefore, antioxidants are a key part of the detoxing process when living with Parkinson's.
Nutritional needs
Nutrition plays an important role in everyone's diet, but considering the specific nutritional needs for Parkinson's is vital in ensuring the body and mind are keep nourished and well cared for. High fiber foods and vegetables should be regularly eaten, as should whole grain produce and foods low in saturated fat. Sugar and salt should be avoided and cleansing the body of these nasty items is important in boosting the immune system. Filtered water is also a great way to rid the body of toxins and keep the mind and body functioning correctly.
Heavy metal toxicity
Heavy metals such as arsenic and lead are widely used in the manufacturing and production of food products and have a direct link with numerous medical conditions including chronic fatigue syndrome, Alzheimer's disease and Parkinson's disease. Therefore, consuming organic produce packed full of antioxidants and, in particular, seeking out the nutrient glutathione will clear the body of any harmful toxins. Worryingly, these toxic metals are also found in everyday household items and beauty products and individuals are even being misdiagnosed with Parkinson's due to the harmful effect they can have on our bodies.
Detoxing is beneficial for Parkinson's disease as it supports a healthy, happy and positive lifestyle.
Related reading: The 5 Step Doable Spring Detox Plan