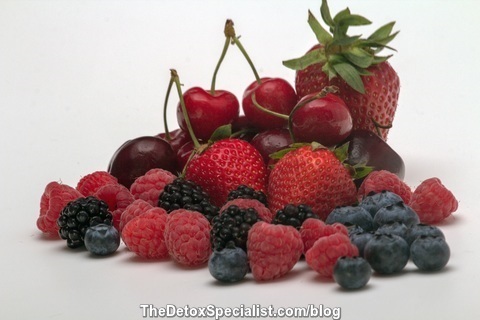 Many types of pain can be brought on by a myriad of triggers. Pain can be a symptom of a wide array of common health issues that are battled everywhere by millions upon millions of individuals. All pain is not created equal, and some pain can be managed efficiently and mitigated by doing a full-scale detox and incorporating certain powerful foods into the plan. Whether you have inflammation, chronic pain, leaky gut or any other issue that prevents you from living pain-free days, there is likely an answer to your plight within the grocery store. You don't have to rely on dangerous medication or costly procedures to treat the pain you experience- there is another way. Internal methods can provide help. Though the most practical external approach is a pain relief massager. Here are some great foods to add to your detox for pain relief.
Walnuts
A nut that often gets looked down on or bypassed. The walnut has impressive qualities that are known to help specific ailments. The nuts are full of vitamin E and omega-3 fatty acids. A great thing about these nuts is that a little goes a very long way. Only a handful is needed to provide the daily amount of selenium that your body requires. This specific item works well to tackle and rid your body of the inflammation that may be the catalyst to your pain. Try adding them to protein shakes or smoothies; their nutty taste is a fabulous accent in dishes.
Related reading:  Are Nuts A Healthy Detox Food?
Turmeric
One of the most largely talked about and highly lauded spices for inflammation. So many individuals have experienced amazing results by incorporating turmeric into their diets. It is an absolute staple for those who suffer any chronic pain such as arthritis or fibromyalgia. Many studies have found that there is a correlation between turmeric and the easing or diminishing of inflammation. However, it's essential to use good quality turmeric. All turmeric is not created equal.
Related reading: Spice up your Liver Detox with Turmeric
Olive Oil
One of the healthiest oils has countless benefits, but when it comes to how it can treat and protect the body from swelling, it's a real star. Olive oil contains a compound in it called oleocanthal which has intrinsic anti-inflammatory properties. Add some olive oil with lemon juice and water. Taking it as a quick shot is the easiest way to get it down during a detox if you aren't eating certain foods you could otherwise cook it with.
Related reading:
Tart Cherries
Not to be confused with sweet cherries, in fact, anything too sweet you'll want to stay far, far away from during your detox. Many don't realize that one of the biggest causes of inflammation and health issues is the overconsumption of sugar. Tart cherries have a compound within them called anthocyanins, which helps to block pain signals and also reduces the presence of inflammation. These are also excellent options for those who deal with more chronic pain, and their pain signals can often be hyperactive and exasperate the problem.
Related reading: Sugar Detox – Supercharge Your Health In 5 Simple Steps
Ginger
The best option for digestive issues is ginger. The anti-inflammatory aspects of this root have been researched and uncovered over the span of many years. Ginger is the most soothing on the stomach. So many issues that lead to pain, especially of the autoimmune variety are deeply connection to gut health. The term leaky gut has made its way around the medical field for a few years now, and as such, the issue becomes that the food we eat can seep into parts of our body it isn't meant to, causing our symptoms. Leaky gut is when the intestines may leak food you are sensitive or adverse to undigested in your bloodstream. This is what takes place for those who have a gluten sensitivity. The presence of ginger can help to relieve the digestive issues that cause midsection pain, such as gas, diarrhea, nausea, and cramping.
Related reading:  5 Magical Benefits Of Ginger From Digestion To Skin
Berries
The great thing about adding berries to your detox is that they're tasty and provide so many helpful and necessary aids to the body. They have powerful antioxidant components that help to strengthen the immune system. They are high in fiber which helps the digestive system regulate itself. They also have anti-cancer and anti-inflammatory compounds. So the presence of cranberries, blueberries, strawberries, blackberries, and raspberries is a great addition to your detox. One cup of mixed berries a day can really make a difference.
Author bio: Jessica Hegg is the content manager at ViveHealth.com. Interested in all things related to living a healthy lifestyle she works to share valuable information aimed at overcoming obstacles and improving the quality of life for others.