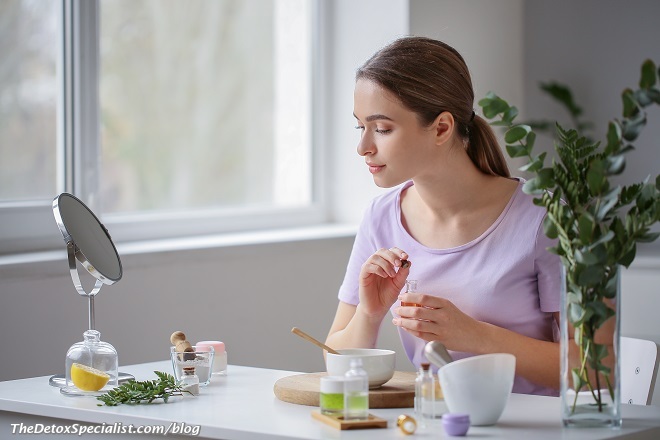 Most of us are looking for ways to look younger, healthier, smoother, and more energetic. We want the youthful glow that we perhaps failed to appreciate in the past and we're willing to try anything to get it. As much as we try to age gracefully, if we're honest, while we might appreciate the wisdom and clarity, and maybe even the confidence that age brings, few of us are keen on the fine lines, lack of tone, or seemingly permanent dark circles that come with it.
The good news is, there are plenty of things that you can do to give your skin a boost, helping you to maintain your youthful complexion, long after your knees have started to crack when you get out of a chair. Here's a look at some of the best natural ways to keep your complexion radiant.
Avoid Tanning
Sitting out in the sun has got to be one of the worst things that you can do for your skin. It will lead to lines and wrinkles, a loss of tone, age spots, and other signs of sun damage. Even when wearing SPF, you should avoid lying directly in the sun. If you want to maintain a tan, visit a place like The Med Lounge for airbrush tanning. While you are there, check out the range of other treatments to help you look and feel your best.
Prioritize Sun Protection All Year Round
Tanning isn't the only time that we should wear SPF. You should make sure that you are using a sun protection cream all year round, even when it isn't sunny. This will protect your skin from harmful rays and help you to avoid sun damage.
Related reading: 5 ThingsThat Harm Your Skin Health
Drink More Water
Drinking more water helps your skin to look plump and full instead of sagging and wrinkled. You should also try to avoid fatty processed foods which can lead to greasy skin and outbreaks, instead focusing on foods packed with complexion-boosting vitamins, minerals, and antioxidants.
Get Outdoors
You don't want to lay in the sun, but you should get outside every day. Fresh air and movement help to boost circulation, give you a natural healthy glow, and can help to remove toxins from your body.
Exercise
Exercise boosts circulation and reduces stress, both of which will help you to look and feel younger. Try to go outside for a jog or walk most days for the best results.
Cleanse and Moisturize
Leaving makeup on is another massive mistake that many of us are guilty of. Make sure you cleanse and moisturize morning and night to give your skin a break and help it to rehydrate.
Practice Facial Massage and Yoga
Facial massage and face yoga are both fantastic ways to boost circulation and improve facial flexibility. This can smooth lines, plump skin, and help you to glow.
Avoid Hot Water
Very hot water can be bad for your hair and skin, drying them out, causing breakages, and premature aging. If you can't face a cold rinse, at least turn the temperature down a little.
The best things that you can do for your skin will also help you to feel happier and healthier. Living a healthy lifestyle with plenty of good food, exercise, sleep, and water will help you to look and feel your best. Complexion included.
Image by Stocksnap