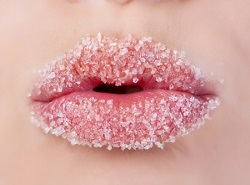 January is all about new starts and for many a drastic detox has been the way to go after the excesses of the festive season. But if the thought of cold juices and raw food turns you off then why not try the sugar detox diet?
Writing about the obesity problem in the Daily Mail this week Dr Martin Scurr says "Until recently it was thought that cutting fat in the diet was the key… Now at long last we have started to hear more about the problems of sugar in the food we eat."
Perhaps Dr Scurr has forgotten but we, in fact, heard about the dangers of sugar as long ago as 1972 when Prof John Yudkin's  book "Pure White and Deadly: How sugar is killing us and what we can do to stop it"  was first published.
Unfortunately he was ignored by the majority of the medical profession and rubbished by the food industry. Well the food industry is still in denial of course even though in the UK food manufacturers are being ordered to reduce the sugar in food by one third.
Now, sugar is being called the new nicotine, and you know what that does to you. Sugar, we are told, is addictive as cocaine and the only way to deal with it is to do a sugar detox diet.
The UN agency says there is "overwhelming evidence coming out about sugar-sweetened beverages and other sugar consumption" being linked to obesity, diabetes and cardiovascular disease.
So, why is sugar so bad for us?
Dr Brooke Alpert, author of the The Sugar Detox,  says there is an ever growing number of highly respected studies that which show that sugar is making us obese and that it is sugar, not fat, that triggers heart disease.
For decades saturated fat has been blamed for heart disease, the #1 killer in the world. But, new studies are showing that saturated fat and cholesterol in food is harmless. (for most people).
Dr Patricia Farris, a dermatologist and co author of the Sugar Detox,  says that research shows that a diet laced with sugar and refined carbohydrates can be more aging to the skin than a lifetime of lying in the sun. Shocking isn't it?
You can find a more detailed list in my blog post Sugar Detox – Supercharge Your Health In 5 Simple Steps.
What is the sugar detox diet?
A sugar detox is all about eliminating sugar from your diet for long enough to allow your body to reset.  Not easy though because sugar's all over the place.
It's in almost all products you find in the supermarket. It's in products where you'd expect it like candy, cakes, cookies, chocolate, cereals, muffins, donuts but it's also in foods where you don't expect it like soup, sauces, pizza, yogurt, canned vegetables, canned fruit, fruit juice, fruit smoothies, ketchup, bread, bagels, baby food, peanut butter, flavored water, sports drinks and more.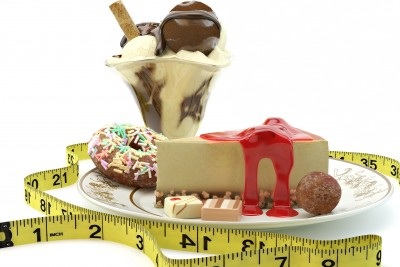 According to Dr Brooke Alpert, author of the Sugar Detox, writing in last Saturday's Daily Mail you can beat your sugar addiction in just 3 days, completely change your life and lose weight in 30.
The Sugar Detox keeps fructose under 20g per day to keep your blood sugar levels stable which limits insulin production. This helps to prevent your body from storing fat.
For 3 days only you should not eat or drink:
Wheat or other carbohydrates like pasta, cereal, bread, rice
Starchy vegetables like carrots, parsnips, potatoes, peas, sweet potatoes, butternut squash
Fruit, except lemon or lime juice
So what can you eat?
Lentils, beans and chickpeas
Low carbohydrate green vegetables
Olive oil or coconut oil for cooking
A handful of unsalted, unsweetened nuts twice a day
1 cup of unsweetened black coffee a day
Unlimited water, still or sparkling ( my advice is to stick to still), green tea, black tea or herbal teas.
If you can't bear the taste of plain water try my detox water recipes
If you have craving for a sweet taste during those 3 days a Peanut Butter Smoothie is suggested. I recommend using almond butter instead as it's hard to get peanut butter without added sugar and it can contain aflatoxins.
Almond Butter Smoothie
1 tbsp almond butter
1 cup unsweetened almond milk
1 tsp cinnamon
1/2 cup of ice cubes
Put all ingredients in a strong blender and whizz up until very smooth.
After doing the sugar detox diet for three days during the first week you can start to introduce the following foods each day:
1 ounce/30g of cheese or a small pot of natural yogurt.
Unlimited green vegetables from the list above but you can add raw carrots, onions, mange tout pease and tomatoes.
1 ounce/30g of nuts and a handful of sunflower seeds
At least 3 servings of healthy fats such as olive oil, coconut oil, half an avocado and olives.
Up to 2 cups of unsweetened coffee with milk and unlimited green, black or herbal tea.
I medium glass of red wine is allowed three times a week.
During the following 3 weeks more dairy and fruit are added. In week 3 cooked oats, buckwheat, quinoa and wholegrain pasta is back on the menu. And you might be pleased to know that you can indulge in 1 ounce/30g dark chocolate a day! You can also have a glass of red wine 4 times a week.
In week 4 you can introduce brown rice, a bowl of high fiber cereal or 1 slice of wholemeal bread, making sure they do not contain sugar of course. You can step up your red wine to 5 glasses a week now too.
If you are missing baked goods from week 3 you can try these:
No-Sugar Blueberry Muffins                                                    
(from the Daily Mail Sugar Detox series)
Ingredients ( makes 12)
100g organic butter, melted
250g buckwheat or barley flour
2 organic eggs, beaten
2 tsp gluten free baking powder
200g organic blueberries
1 organic apple, peeled, cored and grated
1 small parsnip, peeled and grated
225 ml organic full fat milk
1/2 tsp real vanilla essence
Preheat oven to 180C/356F/Gas4
Sift flour and baking powder into large bowl.
Add apple and parsnip and stir in eggs, butter, milk and vanilla essence and combine well.
Gently fold in blueberries.
Spoon into muffin cases or trays and bake for 20 minutes until golden.
Enjoy!
You can find the complete sugar detox diet plan in The Sugar Detox: Lose Weight, Feel Great, and Look Years Younger
If you enjoyed this post it would be fantastic if you would share it by "Liking" it on Facebook, "Tweeting" it to your Twitter followers and "Pinning" it to your Pinterest boards and leave a comment 🙂
Blueberry Muffin Picture by Steve Johnson