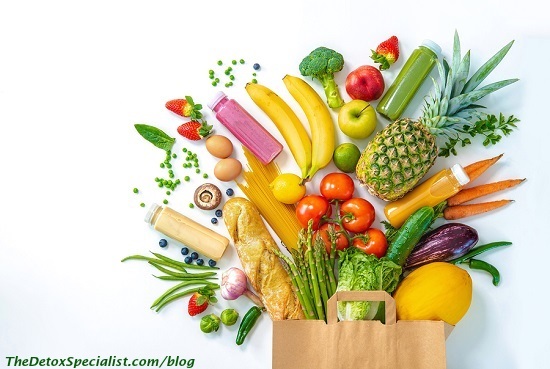 Über detox food? Well, superfood, I am told, is so last year! Überfood is the latest buzz word in food circles. Borrowed from the German language it is used to describe something superior or awesome quality.
The good thing is that many uberfoods are also great detox foods so you can't go wrong. These uber detox foods will increase your energy, boost your immunity, enhance your skin and hair, and rev up your metabolism. Eat these tasty foods all summer.
1.Green Leaves
Fresh green leaves are brimming over with vitamins, minerals, phytochemicals and chlorophyll.
The Brassica family green leaves such as kale, cabbage, collard greens, Bok choy, Chinese cabbage, watercress and arugula contain compounds that greatly improve the liver detox function.
Flavonoids and carbinols in these foods increase the activity of the phase II detox system.
Lettuce has come a long way from the days when they used to serve up limp stuff as an apology for a salad in restaurants. There is such a variety of colors and flavors to choose from now that you can never be bored with salad.
And, if you really don't like salad you can simply blend your green leaves with your favorite fruit to make a delicious, refreshing detox green smoothie.
Green leaves are low in calories and carbs but high in fiber. They help with weight management, help prevent heart disease, cancer and type 2 diabetes.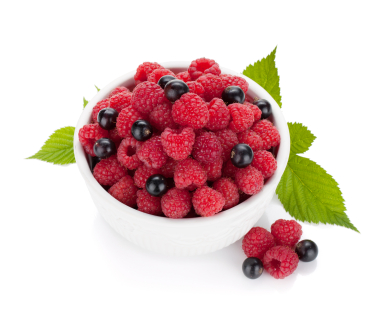 2. Berries
Berries have so many health benefits it's hard to know where to start. They are also low in calories, high in fiber and full of vitamins, minerals and antioxidants. Just what your body needs to rev up your detox pathways to help detox toxic chemicals.
The pigments such as anthocyanins that give berries their rich, vibrant colors help protect your cells against damage by free radicals. Pectin, a soluble fiber in berries helps to lower cholesterol.
Fresh berries are some of the most delicious and powerful detox and disease prevention foods available.
Increase your intake of this uber detox food by adding a couple of handfuls to a Green smoothie and get the detox benefits of green leaves and berries in one go.
Berry Green Detox Smoothie
Ingredients
2 – 3 cups water
1/4 – 1/2 cup freshly squeezed lemon juice
1 to 2-inch piece fresh ginger, grated or finely chopped
3 cups mixed berries
1 cup diced mango
1/2 bunch collard greens
1/2 bunch kale
1 avocado (optional)
Directions
Put fruit, lemon juice to taste, and ginger into a high-powered blender. Add torn greens and enough water to allow blades to turn and blend until very smooth. Add more water and lemon juice to taste. Use frozen berries or add ice cubes to keep smoothie cool while blending.
Add avocado to keep you feeling fuller for longer
Green Leaf Salad with Blueberry Dressing
Dressing
2 cups of cherry tomatoes
1 cup of blueberries
3 Tbs almond butter
1 Tbs. balsamic vinegar (or lemon juice)
1 cup of fresh dill, cilantro or parsley
Directions
Put all ingredients into a blender and wizz up until very smooth
Salad
3-4 cups mixed leafy greens
2-3 scallions ( spring onions) chopped
1 cucumber, diced
Directions
Toss all salad ingredients together and add dressing to taste.
3. Brown Rice
While brown rice may not sound very exciting and takes 4 times as long to cook as white rice you get four times the fiber that makes you feel full and impressive array of vitamins and minerals that white rice lacks.
Brown rice is one of the oldest and most important foods in the world. Using brown rice for detox and cleansing is an ancient practice dating back thousands of years. Ayurveda, the ancient Indian system of health and healing, uses brown or red rice as part of their detox procedures.
It contains a high amount of fiber which is excellent for colon cleansing.
While we are always hearing about the antioxidant power of fruit and vegetables the powerful phytonutrients in brown rice have largely been ignored by most scientists.
Dr Lui and his colleagues at Cornell University say that because researchers have examined whole grains with the same process used to measure antioxidants in vegetables and fruit the activity of antioxidants in whole grains has been vastly underestimated.
Brown rice should be well washed and pre-soaked in pure water for at least 6 hours before cooking. Cook with garlic and ginger to flavor.
Brown Rice Salad
Use cold brown rice as a base for a tasty salad. Combine it with some finely chopped scallions (spring onions), red and yellow peppers, and some fresh chopped herbs. Spoon onto a bed of green leaves and top with some sprouted beans and seeds and dress with a little virgin olive oil and lemon juice or balsamic vinegar.
4. Avocado
Avocado is another food that will give you that feel full factor and maintain your energy during detox.
It is a rich source of healthy fats, vegetable protein, potassium, magnesium, B vitamins, vitamins C, E & K and the antioxidants lutein and zeaxanthin all needed for the detox process.
Although dieters tend to think of avocados as fattening most of the fat in Avocados is heart healthy monounsaturated which encourages your body to convert fat into energy rather than store it. Monounsaturated fats can also help lower levels of bad LDL cholesterol and increase levels of good HDL cholesterol.
Add half an avocado to a detox smoothie for a creamy texture and slice it onto your green leafy salad.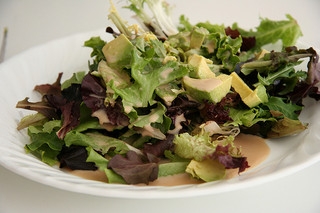 Here's a very good recipe from Nomi Shannon
Mango, Tomato, Avocado bowl
Serves 1-2
1 medium ripe tomato, chopped into ½" cubes
1 medium  ripe Mango, chopped into ½" cubes
1 medium avocado, chopped into ½" cubes
6-10 fresh mint leaves, torn up
pinch sea salt
¼- ½  teaspoon cinnamon
optional: ½ teaspoon Balsamic Vinegar
Stir gently. Allow flavors to mingle for 15-30 minutes
Serve on its own in a bowl, or over mixed greens or sprouts
5. Apples
Apples have always been associated with good health.  According to Greek mythology apples healed all ailments and in American folk medicine apples were known as the king of fruits due to their ability to neutralize all excess acids.
Detox diets have revolved around apples but what makes them a uberfood?
Modern science has discovered that apples deserve their reputation for keeping the doctor away. They are particularly high in polyphenols, antioxidants that fight cancer and heart disease.
Apples are low on the glycemic index so the natural sugar in them does not cause a rise in blood sugar. They are good for diabetics and others who don't want a rise in blood sugar.
They can detox artery clogging bad cholesterol and lower blood pressure.
Apples contain a particularly high amount of pectin, a soluble fiber that is found in plant cell walls and has many health benefits.
Pectin can help detox heavy metals from your body. Pectin binds to mercury, lead, cadmium, and other toxic metals and and carries them from your tissues.
Apples improve your intestinal flora. A trial where participants ate two apples per day for two weeks show that bad bacteria in the bowel had decreased, while the levels of good bacteria had increased.
The intestinal bacteria help you digest and absorb nutrients from food, protect you from harmful viruses and bacteria and generally affects the quality your immune system.
The fibre in apples helps to keep your digestive system clean and functioning well.
An Apple Cleanse Diet is good for your liver too.
More than 40 different pesticides have been detected on apples so choose organic apples where possible.
Isn't it great to think you can indulge in these tasty über detox foods all summer long and know they are so good for you.