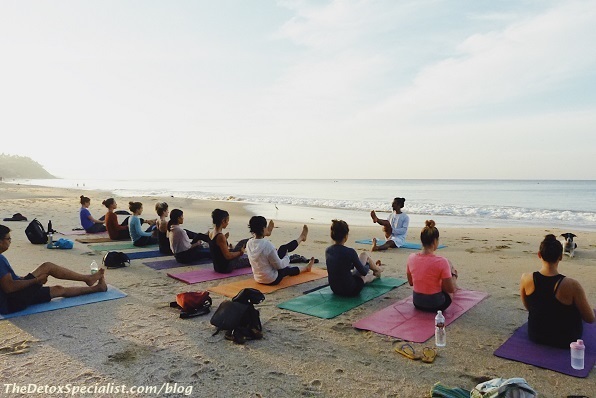 Summary: Know about the most-promising destinations for the best yoga, mindfulness, and fitness break this year.
In today's supercharged world, we all need a moment at some point in time to unwind and reboot ourselves. A calming space where we can reconnect with the lost Self and the best possible thoroughfare is going on a Yoga Retreat Break. Yes, a Yoga Retreat is one rising trend in the wellness and fitness industry and a tool that provides mindfulness, makes us fit, helps us to cope with stress and keeps the body and mind in balance. Whether you want to be around the city, relax at the beachside, or simply admire the beauty of the mountains, a yoga retreat is all we need to cultivate inner-tranquility, harmony, and to channel the body-mind.
Related reading: How To Use Yoga To Overcome Adversity?
Here are some of the ideal destinations to go to for the best yoga, mindfulness, and fitness break for 2018:
India
India is the birth land of Yoga and Ayurveda and is one perfect destination to beat for a yoga, mindfulness, and fitness break or retreat session. Yoga retreat in India helps you to have a traditional and authentic teaching of yoga. For the best yoga retreat in India, you can go for Meditation Retreat in Goa, Mindfulness Retreat in Dharamshala, Ashtanga Yoga Retreat in Kerala, Spiritual Yoga Retreat in Rishikesh India. India is also famous for its mouth-watering food and a yoga retreat break is a perfect opportunity to relish authentic yogic dining choices in India.
Costa Rica
Costa Rica is one naturally diverse place and popular among the yoga enthusiasts across the globe. A place situated in Central America, Costa Rica tops the list when it comes to having a relaxed lifestyle and amazing yoga retreat. The place is known for its lush green rainforests, adventure activities, and open-air yoga retreats- so plan your yoga break in the country to enjoy the uniqueness of the experience.
Spain
This is another amazing place to visit for various kinds of yoga and mindfulness retreat breaks available year round and to enjoy a relaxing time in this culturally and geographically diverse country. Practice restorative and mindful yoga in the morning around the breathtaking hills or spend a day at the beaches or island and practice meditation.
Thailand
Thailand is one of the most loved and visited Southeast Asian country among the aspiring yogis and adventure seekers. The country is known for its tropical beaches, ornate temples, Buddhist gompas, islands, and opulent royal palaces. The country is the resting place for many renowned yoga gurus and experts, and offers many types of retreat breaks be it Ayurvedic, fitness, yoga, silent, mindfulness, and many more.
Indonesia
Another Southeast Asian country, Indonesia is one famous tourist destination that is made of thousands of volcanic islands. A natural diverse land of Indonesia offers one of the best yoga retreat programs across the world and Bali is one such famous place that is known for its yoga schools, retreat programs, and meditation centers.
Bahamas
The Bahamas is another beautiful place famous for its white sandy beaches, palm trees, and turquoise water that completes the definition of ultimate paradise. Imagine practicing yoga along the beach side where you can experience the swish of palm trees as they sway in the breeze or enjoying the sunshine directly creasing your skin. It is a perfect place for a wellness and yoga retreat and to practice mindfulness as the gateway to the inner-self.
Portugal
Portugal, a place known for its palm-lined beaches and amazing architectural pieces offers the best yoga retreat packages. Along with adventure activities like paddle boarding, sailing, kite surfing, biking, and hiking, practicing yoga at such a picturesque place helps to unwind completely and soothes the mind.
Nepal
A nation situated between India and Tibet is known for temples, Himalayan range, the Buddhist shrine, and natural diverse terrain. Nepal is again a famous place for yoga retreat and fitness break. The pleasant climate makes it an ideal place to visit year-around to uplift the benefits of yoga and completely rejuvenate from within.
You may also visit Mexico, Miami, Hawaii, Sri Lanka, Bhutan, California, Philippines, Poland, France, and Morocco.
These places are worth your time and money and not only provide inner peace through the holistic practice of yoga but also satisfy the wandering soul.
Related reading: How Detox Yoga Can Enhance Your Detox Diet Plan
Here is to a healthy and happy trip!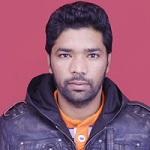 Author Bio- Manmohan Singh is a passionate Yogi, Yoga Teacher and a Traveler in India. He is currently working with rishikulyogshsla.org. The Yoga Alliance affiliated school organizes a number of Yoga events such as Yoga teacher training India, Yoga workshops, Retreats, Pranayama training, etc.