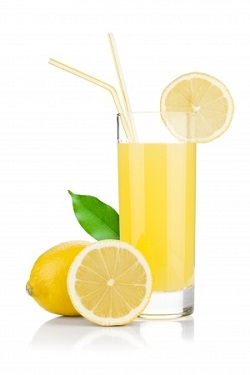 Ever since Beyonce Knowles claimed she lost 10 kgs with a lemon detox drink there has been a huge surge of interest in drinking various lemon juice concoctions.
Although the naturopath Stanley Burroughs has been credited with inventing the original lemon detox drink over 60 years ago, fresh lemons and raw lemon juice and have been used for centuries in to cure many ailments.
The Ancient Egyptians believed that eating lemons and drinking lemon juice was an effective protection against a variety of poisons and recent research has confirmed this.
Raw lemon juice is well known for its antioxidant, anti-cancer and detox properties. But did you know that it has a host of other benefits too?
Here is a guest article about the many other benefits of lemon juice.
Benefits of Drinking Natural Lemon Juice Daily
In the present day, more and more people are now waking up to the benefits of drinking natural lemon juice daily. One example of this is the lemon detox drink. But, if this is all news to you, here is a brief introduction to drinking lemon juice and the advantages of doing so.
In essence, lemon juice is akin to a natural elixir of life, because its health benefits are exceedingly numerous. Understandably, that is why large numbers of people are starting to incorporate this refreshing juice into their everyday diets. Here are some of the reasons you, too, should consider drinking lemon juice:
Knocking back even a single glass of lemon juice per day may help protect you from the misery of kidney stones.
Lemon juice can help individuals who are in the throes of a weight loss quest. That's because it works to stimulate digestive enzymes and improve digestion.
By replacing coffee, tea, and other caffeine-stuffed beverages with lemon juice in the morning or throughout the day, you'll do your body plenty of favors.
These amazing Vitamin C packed fruit can help fight off or prevent colds due to their strong antimicrobial nature.
The juice from lemon can help ward off acne due to alkaline properties. It can help kill off different types of bacteria, which causes these skin blemishes. It also has been known to create a glowing affect on the skin.
Lemon juice is an organic refreshment that can help fight off fatigue when it strikes.
Studies have shown that lemons may reduce anxiety symptoms and promote good sleeping habits.
Over the course of centuries, lemons have been believed to help reduce certain types of pain, including rheumatism.
Lemon juice can help keep the immune system working at optimum efficiency.
When fever hits, lemon juice is a wholesome pick-me-up and sometimes fever reducer.
There is substantial proof that lemon oil may strengthen blood vessels and fight varicose veins.
Contrary to what some folks believe, lemon juice is not especially acidic. That means it is good for maintaining an excellent pH balance in the body.
When you add up the multiple health benefits of lemon juice, you can see why it makes sense to add it to your daily consumption pattern. Some individuals also opt to do a lemon cleanse periodically to experience all of the immense benefits of this wonderful fruit. Various holistic practitioners believe going on this type of master cleanse recipe several times a year can help detoxify the body.
Adopting a more healthful diet can come in easy steps and be a gradual process. Adding this inexpensive and delicious citrus fruit to your grocery list might be the first foot in the door to a healthier lifestyle.
Have you tried any lemon detox drinks? What is your favorite? Share your experiences with my readers in the comments below.  And don't forget to share this article too. Thanks 🙂