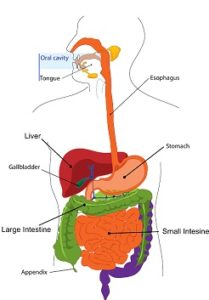 There is a lot of controversy over the need for a colon cleanse or colon detox. There is no doubt that many health problems can be traced back to to poor function of the digestive system. What happens here can affect the entire body. Many naturopaths like Bernard Jensen have demonstrated that. You can read his Tissue Cleansing through Bowel Management free online here:
http://curezone.com/books/online/bowel
My own experience with bowel cleansing convinces me that colon detox is justified.
Consider this:
Your life depends on the ability of your digestive system to digest your food, extract the nourishment from it and absorb the nutrients to feed your cells. It has to also quickly eliminate the waste that is left as well as the bile from the liver that is full of toxins that it has processed. The longer it stays in your intestines the more likely it is to putrefy and create more toxins that get reabsorbed back into the system.
Detoxifying the colon has a huge impact on the immune system as well. When most people think of the immune system they rarely think of  their digestive systems.  Did you know that at least 60% of the body's immune system is located in the small and large intestines?
More and more research shows that your immune function is made up of the interaction of your diet, the intestinal bacteria and the immune tissue in your gut called GALT (Gut Associated Lymph Tissue). There is not such thing as right or wrong, there are many things that work and don't work. The key here is finding what works for YOU.  It can be a case of trial and error.
So lets have a look at some simple ways of cleansing your colon:
Psyllium Husks
We talked about increasing fiber in the diet with vegetables, fruit and whole grain last time but you can also increase fiber with a supplement. Powdered psyllium seed husks are probably the best know plant fiber for colon detox and many colon detox products contain it.
These seed husks have traditionally been used by Chinese and Indian herbalists for many years to improve constipation and diarrhea as well as other bowel conditions.  They can help in both conditions as they swell when they come into contact with water forming a gelatinous mass which keeps the waste matter in the bowel soft. The bulk stimulates the bowel contractions speeding the elimination.
Look for powdered husks and not the seeds themselves. To use it you mix 1 or 2 teaspoons of psyllium husk powder with 250ml (8oz) of water or diluted juice, shake up in a lidded container and drink immediately. If you leave it it thickens to a gel and will be difficult to drink.
Follow this in 15 minutes or so with another 250ml (8oz) glass of water. Sip slowly. if you do not like the consistency of it try thinning it down more.  You can get it in capsules but you normally have to take a lot of capsules to get any result.
Bentonite Clay
Psyllium is often combined with Bentonite Clay to provide a better cleanse effect. Bentonite is a commercial name for "montmorillonite"  the active mineral in a natural clay that has been used medicinally for hundreds of years by various cultures around the world.
Bentonite Clay is considered medicinal because it has a negative charge, and most toxins in our body have a positive charge. Opposite charges attract so it makes Bentonite Clay so useful in binding up toxins in the gut that have been excreted in the bile.
Bentonite on its own can be constipating so it needs the Psyllium to help push it through. But you do have to drink a lot of water with it to be effective or the psyllium will just absorb water from the bowel drying it out. You can get Bentonite powder and mix it into water yourself or buy ready made Liquid Bentonite also known as Hydrated Bentonite.
Psyllium and Bentonite Shakes.
To make the P & B Shake put 1 tsp Bentonite Clay powder and 1 or 2 teaspoons of psyllium husk powder with 250ml (8oz) of water or diluted juice, shake up in a lidded container and drink immediately. Follow this with another 250ml (8oz) glass of water.
Start with 1 shake a day and gradually increase to 3 or 4 as the body adjusts to the additional fiber. Take one first thing in the morning then try to have one or two in the afternoon and another before bed. P & B shakes should be taken at least one hour before or after taking any supplements, herbs, medications, etc. You can use them for up to a month at a time.
Epsom Salt & Prune Juice Colon Flush
If you want to do a quick flush then this Epsom Salt Colon Flush recipe that was given to me by a naturopath will do the trick. I will warn you that it is quick and very complete and you had better be near the bathroom for the whole day.
Start by drinking a mixture of ½ teaspoon Epsom Salts in 4 oz. of water every 3 hours.  After the first dose mix up a shake with ½ – ¾ cup of psyllium husks and 32 oz. of organic prune juice and drink it all over 30 minutes.  It may get a bit thick but you can dilute it.  Stop the Epsom salts when your bowels start moving.
You should not do this cleanse if you have any kidney problems as you may have difficulty with the magnesium.  Epsom Salts is Magnesium Sulfate. Follow each cleanse with a good-quality, high potency, multi-strain probiotic to replace beneficial bacteria and take it for 3  months.
All good detox programs normally start with some sort of colon detox or bowel cleansing diet.
Save