New here? Like us on Facebook to stay updated of new posts and the latest detox information. If you think your friends or followers will enjoy this post, please share on Facebook or Twitter using the buttons at the end of the post. You can also pin this page to your Pinterest boards.  🙂
Over the past week the UK media has been full of the "revolutionary" new 2 Day Diet. Devised by a dietician and an oncologist you "diet" for just 2 days a week and enjoy a healthy Mediterranean style diet for the other 5.
If you have dieted before and failed, or dieted only to pile on the pounds afterwards, then this 2 day diet claims to have the answers.
Two leading British diet specialists, Dr Michelle Harvie and cancer expert Dr Tony Howell, claim that their diet not only guarantees that you will lose weight and keep it off but that it will reduce your risk of cancer, especially breast cancer.
So, you might be wondering by now, what this has to do with detox. Well, a lot of Mediterranean dishes are used in detox diets because they are very tasty and healthy. And,  the Mediterranean style diet is the sort of diet that is good to follow after you have done a detox.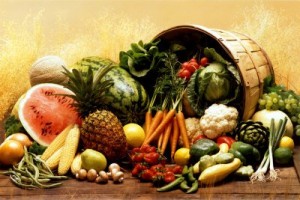 But, after I read the sort of food that they allow on the 2 diet days and the "healthy" Mediterranean style diet I was incensed! So, I needed to have a bit of a rant.
According to the Daily Mail's 2 day Personal Planner Booklet,  the dairy products suggested in the 2 day diet are all low fat and they recommend margarine over butter. Not only that but the allowed drinks include no added sugar "diet" drinks!
What's wrong with low fat dairy products?
Well, quite a lot actually. They are not whole foods. The Mediterranean diet is based on whole, natural, unprocessed foods such as fish, meat, fruit, vegetables, nuts, seeds, beans, olives and whole grains.
Milk contains Vitamins A & D which are fat soluble. These vitamins need fat to be absorbed into your body. Once the fat is removed not only are some of the vitamins removed but the delivery system is removed too. You will miss out on vital vitamins.
To get the right balance of fats in dairy products it's best to opt for organic. Milk from organic herds has an entirely different fatty acid ratio than milk from commercially reared animals.
There has been a sharp decline in the amount of omega 3 fats and an increase in the omega 6 fats in modern commercially reared animals due to the diet they are fed.
This makes a difference to how your cells detox. The cell membrane (wall if you like) controls what goes into your cells and what comes out. Nutrients must get into the cells and wastes or toxins out if they are to function properly. The cell membrane can only do this if it is made up of the right fats in the right ratio.
Butter versus Margarine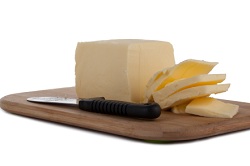 It was only last week that the Daily Mail ran an article that explained why butter is good for you and that margarine is nothing but chemical gunk and more damaging to your health.
At one time margarine was full of hydrogenated fat (trans fats) but manufacturers have gradually phased them out once it was proved that they raised LDL cholesterol levels.
This does not make them any healthier as they are made from oils that have been so processed that any goodness they had in them has long since gone.
And if you are thinking that olive oil spreads must be healthy because the Mediterranean diet includes olive oil then think again. Olive oil spreads are just as bad. They are not made up entirely of olive oil.
In fact, one report stated that  the average amount of olive oil used in some of these spreads is less than 4%. The rest is 'other vegetable oils', additives and preservatives. The other vegetable oils are the processed oils that will damage your health.
The Daily Mail also reported that a recent review (meta analysis) of studies done in America came to the conclusion that, as many experts have already been saying, that there is no good evidence that saturated fat is linked with heart disease or high cholesterol.
Dr Patricia Kane, an expert on fatty acids, said she could tell if people had been on a low fat diet because it showed in the cell membranes when she did a fatty acid analysis of their blood.
Diet drinks
I have written about these before. No added sugar drinks usually contain artificial sweeteners such as aspartame (aka NutraSweet and Equal) and acesulfame that are considered to be toxic by a lot of health experts.
According to Dr Russell Blaylock, a neurosurgeon, aspartame is associated with brain, pancreatic, uterine and ovarian tumors as well as an Alzheimers-like syndrome and may trigger diabetes.
Current research suggests that consuming artificial sweeteners in low calorie drinks can make you hungry and crave junk food.
I cannot see how they can say this 2 day diet is healthy.
The 2 Day Diet vs Mediterranean Lifestyle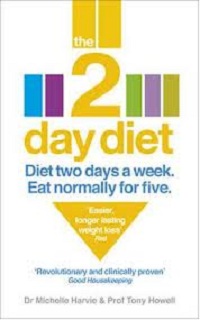 The 2 Day Diet consists of sticking to a low carbohydrate diet for 2 consecutive days a week eating fish, meat, eggs, and vegetables but no carbohydrates or high carb vegetables and eating their so called healthy Mediterranean diet for the rest of the week.
I am sure with all the publicity they will sell a lot of books but the fact is research has shown that simply by following a Mediterranean lifestyle you will not only lose weight but can drastically reduce the chance of developing conditions such as heart disease, type 2 diabetes, high blood pressure, cancer and even Alzheimer's disease.
The Mediterranean lifestyle is not just a diet. It must include exercise as well.
What sort of diet do you follow after you have detoxed? Please share with my readers in the comment box.
If you enjoyed this post it would be fantastic if you would share this post by "Liking" it on Facebook, "Tweeting" it to your Twitter followers and "Pinning" it to your Pinterest boards. 🙂