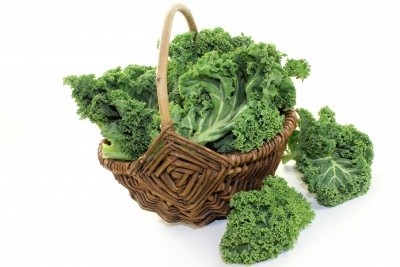 Hail the Kale! Hardy, healthy and handsome, kale is easy to grow says Monty Don. In his gardening column in the Daily Mail's Weekend magazine he says that when he's deciding what vegetables to grow Kale is one of his trusted favorites.
He's obviously done his research as he notes that although it's not a very glamorous vegetable it's being hailed as a particularly healthy food. He's right. Kale is recognized as one of the world's most powerful superfoods.
He mentions that it contains plenty of iron, vitamin K, fiber and antioxidants and that it is noted for for lowering cholesterol. It is also rich in Chlorophyll, calcium, potassium and magnesium. Kale is far more nutritious than other leafy greens.
Kale is excellent for detox
Although he says he discovered that it is delicious when juiced he does not mention that it is excellent for detox. Kale is a member of the brassica family of vegetables which contain substances called glucosinolates which help to stimulate the liver detox enzymes.
Jean Carper in The Food Pharmacy says that an extra half a cup of kale a day may help to prevent cancer. It is one of the richest of all green vegetables in carotenoids which act as anti-cancer agents. It is also rich in Chlorophyll which some experts say is a cancer antagonist.
With all it's glowing health benefits I am surprised that it's not more readily available in the UK and Carper remarks that it is too little loved and eaten in the United states and other Western countries.
That may be partly due to the fact that Kale, one of the most fibrous of the winter greens, has a reputation for being hard to cook. Recipes for it are sadly lacking in my numerous cookery books.
There are many types of Kale including Curly, Red Kale, and Lacinato aka Tuscan kale, Italian kale, Dinosaur kale, cavolo nero or black kale.
Tuscan kale isn't as fibrous as curly Kale and doesn't need to be cooked so long to make it tender. This is the type that the raw foodists prefer as when very young the leaves can be used as part of a salad.
Kale works well in soups and stews because the long simmering time softens it up. Add some Kale to your favorite vegetable soup recipe or try this one.
Tuscan Kale & Black Eyed Pea Soup
Serves 4
Ingredients:
2 tablespoons extra-virgin olive oil
1 onion, chopped
2 large carrots, peeled and chopped
3 stalks celery, chopped
2 medium zucchini, diced
4 large garlic cloves, roughly chopped
32 oz vegetable broth
4 cups packed chopped kale, remove stem
1 (14.5 oz) can Italian-style diced tomatoes
1 (14.5 ounce) can no salt, black eyed peas, drained and rinsed
Directions
Heat olive oil in a large saucepan over medium heat. Add onion, carrots and celery and cook gently for 3 minutes stirring from time to time. Add garlic and cook 2 more minutes. Add broth, kale, zucchini and tomatoes and cover. Cook for 20 – 30 minutes or until kale is tender. Add beans. Bring back to a simmer  until heated through. Serve hot.
Sauteed Kale
Aveline Kushi in her book Macrobiotic Cooking mentions that she likes to sauté it. She chops the stem very finely and sautés it in a little sesame oil. Then she sautes the greens adding a little salt at the end with a little miso or rice vinegar.
Marc Matsumoto, freelance food photographer and recipe developer, says a quick sauté followed by a 10 minute steam is enough to preserve the green color, flavor and firm texture without turning it into a smelly brown mess boiled in liquid.
Here is a tasty sauté recipe:
Kale and Onion Sauté with Tamari Soy Sauce
Serves 2
Ingredients
1 tsp olive oil
1 large onion, sliced thinly
2 garlic cloves, minced
1 bunch kale, stems removed and leaves coarsely chopped
1 Tbsp Tamari sauce
Directions
Heat oil in skillet over medium heat.
Add onions and saute until they begin to brown (about 10 min).
Add garlic and cook for 1 more minute.
Stir in kale, cover, and let cook gently for about 5 minutes until thoroughly wilted.
Stir in Tamari sauce.
Raw Massaged Kale
If you want to eat Kale raw then the big secret of the raw foodists is to massage the leaves or marinate them to tenderize them and make them easier to digest! Basically what you do is take the leaves between your fingers and rub them until they wilt. Some like to massage them with a little olive oil and salt.
Angela of Oh She Glows likes to massage Kale leaves with a mixture of flax, hemp, or avocado oil, fresh lemon juice and a touch of pure maple syrup then leaves them to marinate while she chops up whatever vegetables she has to hand to make a salad.
Gourmet raw food chef Kirsten Gum shares one of her most popular and favorite raw massaged kale recipes in this video.
Kale Detox Juice
Last but not least Kale makes an excellent detox juice or detox green smoothie.
Here is a green smoothie recipe from Victoria Boutenko's Green For Life Book.
Aloe Live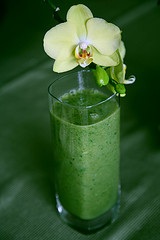 Makes 1 quart
1 cup apple juice
1 banana
1 mango
1 small piece aloe (optional)
5 Kale leaves
2 cups water
Blend all together until very smooth.
Next time you detox don't pass up this nutrition packed powerhouse. Organically grown Kale is far superior in terms of nutrition than commercially grown varieties.
If you enjoyed this post it would be fantastic if you would share this post by "Liking" it on Facebook, "Tweeting" it to your Twitter followers and "Pinning" it to your Pinterest boards. 🙂
Picture Credits:
Kale Basket
Kale Smoothie