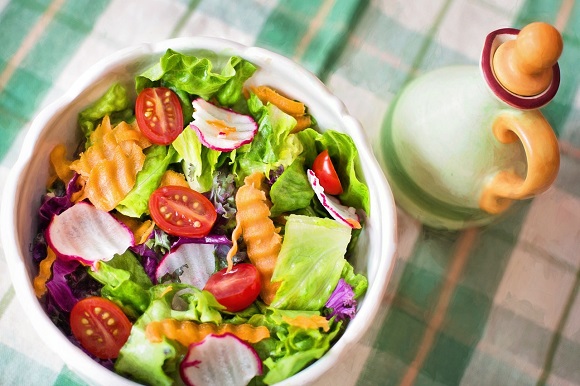 For many, losing weight is a physically and psychologically taxing chore that never really delivers the results they were expecting. This is not because they are magically unable to shed fat – it's a problem of poor diet choices and a lack of physical exercise. But losing weight permanently doesn't have to be that demanding, or daunting.
The truth is that by simply leading a healthier lifestyle and making small changes to your routine can have profound benefits for your long-term well-being, as well as your waistline. Here are five great tips on healthy eating and exercise you can implement today.
Set a healthy foundation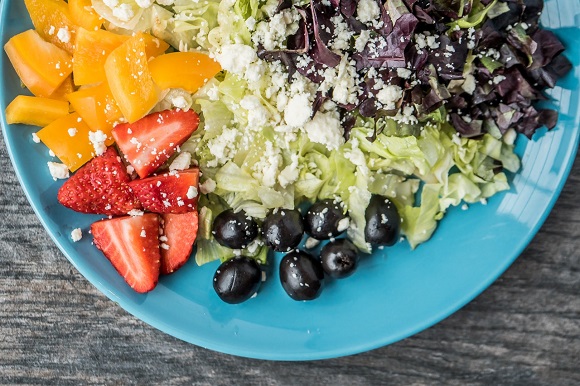 It all begins with a healthy nutritional foundation – getting rid of the old and the unhealthy, and bringing in a plant-based diet to revitalize and rejuvenate your body. By eliminating primary and secondary animal products, you can effortlessly cut down your caloric intake while paving the road to a lifetime of health and happiness.
This transition doesn't have to take place over night, you can slowly weed out the unhealthy stuff from your diet until wholesome foods have completely taken over. Start by eliminating processed foods from your plate, and substitute them with veggies and fruits rich in antioxidants and micronutrients. Once these unhealthy cravings have subsided, you can move on to juicing and its amazing health benefits.
Include juicing and detox meals in your routine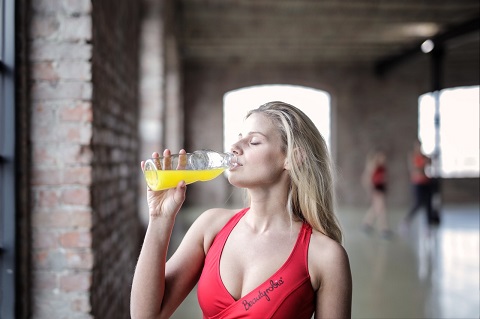 The next part of the healthy weight loss puzzle is learning how to size your meals, cleanse your body, and fuel your entire system with the healthiest forms of macro and micronutrients. This is where juicing can help you get your daily dose of vitamins and minerals, without packing on the calories.
The best part about cleansing juices and detox salads is that they offer a healthy way to get enough calories in to maintain or lose weight, supply your body with proteins, fats, and carbs, and just make you feel amazing throughout the day. By eliminating the accumulated chemicals and poisons in your body, you should have no problem dropping weight steadily while having the energy to take your fitness game to the next level.
Supplement with a healthy dose of cardio
Aerobic training is by far one of the best ways to jump-start your metabolism, maintain a youthful, vibrant body, and lead a healthy lifestyle overall. This is why cardio training should be your main focus, but it shouldn't take hours out of your day.
You want to make cardio training efficient and effective, and doing it at home on endurance equipment such as stationary exercise bikes is an excellent way to start your day early in the morning and shed those fat stores while your metabolism is still up. From cardiovascular benefits, to enhanced fat loss and overall fitness, cardio is the perfect supplement to a healthy eating routine.
Don't forget about weight training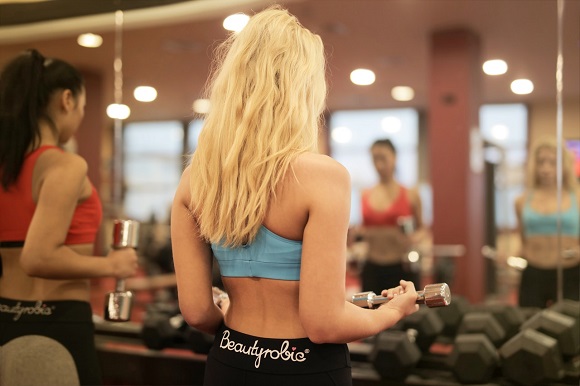 That said, weight training should also be an integral part of your weekly regimen, as total-body strength and increased muscle mass can play a major role in improving your metabolic rate, and helping you lose weight faster without compromising your long-term health. Don't worry, the key here is not "beef up" at the gym, but rather to tone your muscles and build a foundation of strength that will benefit you later in life.
Speaking of, there are many benefits to weight training, and while it needn't take up more than two or three hours out of your entire week, you shouldn't skip it completely either. You can also create a home setup for this purpose, but if you don't like the idea of dumbbells lying around your living room, hitting the gym is always a viable option.
You might have heard that you can't do both cardio and weight training but that is just a myth. Check out this detailed guide to cardio and weight training to find out more.
Keep your calories in check
Last but not least, it's important to emphasize that none of the above will help you lose weight if your caloric intake is off point. If you're overindulging in calorie-rich foods every day, you won't be able to lose weight simply because you're fueling your body with more energy than it can burn. This is why it's important to approximate your daily caloric needs, and then adjust your portions accordingly. Remember, healthy weight loss means losing no more than two pounds of weight per week.
Nutrition is the most important part of losing weight and leading a healthy lifestyle, but that doesn't mean that regular exercise cannot emphasize these benefits and help you expedite the weight-loss process. With these tips in mind, you should have no problem shedding fat and keeping it off for good.
Author Bio: Cooper Klein is a cool dad in touch with his feminine side. He's currently working from home as a blogger for several online magazines. You can find him on Twitter.