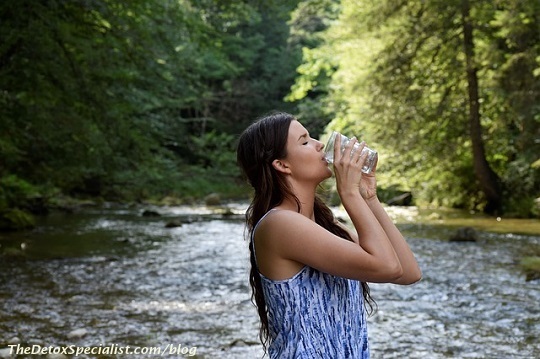 With more of the general population suffering from various problems such as inability to focus, lethargic sensations and an overall sense of discomfort, now has never been a better time to become environmentally conscious. Although many readers may have preconceived notions of what being environmentally conscious means, one thing is for sure: The more we pay attention to our carbon footprint, the better we feel about ourselves in a general sense. Located below are three ideas to explore that not only advocate becoming sensitive to your surroundings, but how doing so can change your mind, body and spirit.
Growing Your Own Food
Although we aren't suggesting that your entire food consumption must come from homemade endeavors, we are advising that readers become more active in the plants and herbs they consume. Ask yourself this question: Do you know what chemicals and additives are being placed into the meals that you eat on a regular basis? Even so-called healthy foods like lettuce, onions, apples, potatoes and other produce items can be harmful to our health when they're not properly grown or cared for.
Literature recently released by Harvard explains how our food consumption can penetrate our regular activities and how we interact with our friends and coworkers on a daily basis. According to Eva Selhub, consuming low-grade foods that are packed with preservatives and artificial sweeteners can lead to serious ailments like the inability to regulate glucose and increase the potential for diabetes in the future. By growing our own food, we negate these potential issues and ensure that our health, as well as our mental well being, is safe as we continue to age.
Energy Solutions
As any homeowner or renter knows, paying your electricity bill can be a pain in the neck! Combine this with the temperature fluctuations associated with the seasons beginning to change and you have a recipe for financial disaster. How can we negate this burden and still maintain our current lifestyle? Luckily for our readers, solar solutions provide an extensive array of environmentally-friendly options that work just as well as your current setup.
Many people ask "how are solar panels made anyway"? The first step in the creation of a panel is the gathering of silicone. These chunks of silicone are usually found in large beach clusters that can be melted down under extreme temperatures to form a cylinder that is commonly referred to as an ingot. From here, the ingots are shaped into a thin piece of material that resembles the thickness of a piece of paper. After this process occurs, the thin material is shaped into solar cell that can be used to capture the sun's rays and be converted into usable energy. The final step comes when multiple cells are linked together to form a large panel structure. If you've walked down your neighborhood streets to see large, black rectangle objects on your neighbor's house, you've seen a solar panel in action! The collection of the sun's rays act as an environmentally-friendly alternative to the standard electrical approach and saves tons of cash in the process!
Conscious Actions
An article released by Health Promotion International broke down the specific metrics of our culture and how small actions cause huge effects within our local and global communities. The piece goes on to quote Winston Churchill in 1943 exclaiming, "First we shape our buildings, then they shape us." Although we must become aware of how our architectural endeavors negatively impacts mother nature, it points to a more important truth: the actions we take in the short term — big and small — influence our future. The next time you think of throwing away plastic, eating unhealthy foods or relying on energy solutions that cause problems, think again. Many small positive actions amount to priceless conservation of our resources, and ultimately health.