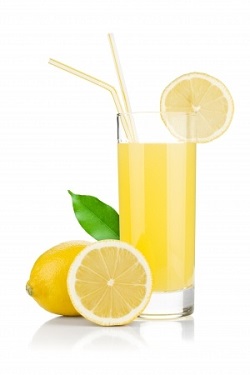 The Lemon Detox Diet is an entirely liquid diet made from natural ingredients that has been used for years by naturopaths to help people detoxify the body. Interest in it has been renewed with media reports of several singers and movie stars using it to lose weight. Beyonce is reported to have eaten nothing for 14 days while drinking only a lemon juice mixture known as the Lemon Detox Diet.
Ingredients
The Lemon Detox Diet goes under many other names such as Lemon Detox Fast, Lemon Fast, Lemon Detox, Lemon Diet, Lemonade Diet and Master Cleanse. The drink is made from 2 tablespoons of fresh lemon juice, 2 tablespoons of maple syrup, a pinch cayenne pepper to taste and half a pint of pure filtered or spring water. The recipe is attributed to Naturopath Stanley Borroughs who included it in his book The Master Cleanse over 30 years ago.
The maple syrup which should be organic provides minerals and sucrose which the body turns into energy. The lemon juice contains potassium and Vitamin C and acts as a cleanser. A pinch of cayenne pepper helps the circulation and increases the metabolism helping detoxification.
A product known as Madal Bal tree syrup, a blend of maple and palm tree syrups, can be used in place of the maple syrup and some recipes include a little ginger for taste. Drinking as much as you like or at least 6 – 9 glasses of this Lemon Detox Drink a day can keep hunger at bay while getting rid of toxins as well as encouraging weight loss.
The original Lemon Detox Diet lasted 10 days but people are so full of toxic chemicals that are released into the blood stream during fasts that naturopaths are recommending more frequent but shorter 3 day fasts. However many people do the diet for 5 – 7 days. For the feint hearted one or two meals a day can be replaced with 2- 3 glasses of the Lemon Detox drink . The other meals should of course be healthy.
Detox reactions
Although our bodies have their own detoxification systems research has discovered that we all carry a number of toxic chemicals in our blood and organs. The amount of pollution that we are subjected to these days from the food we eat, the water we drink and the air we breathe overwhelm the system. During effective detoxification they are released and can cause headaches, mood changes, coated tongue, bad breath, skin rashes or spots and general sluggishness or feelings of unwellness as they work their way out of our bodies.
Related reading: Detox Your Way To Health
After the Lemon Detox Diet
When you have finished the fast it is important to to break the fast slowly and gradually. Introduce easily digested foods like fresh fruit or vegetable juices on the first day after the Lemon Detox Diet. Then you could try some live bio-yogurt and a raw salad or some lightly steamed vegetables. Stick to light foods and small frequent meals until your digestion has recovered.
Giving up smoking or drinking can be a challenge. Cravings gradually reduce once the body is cleansed. Start cutting down on your habit before the diet and aim to stop completely by the 4th day. Many people have succeeded with The Lemon Detox Diet.
Related reading: Liver Detox: The Morning Lemon Detox Drink
Save