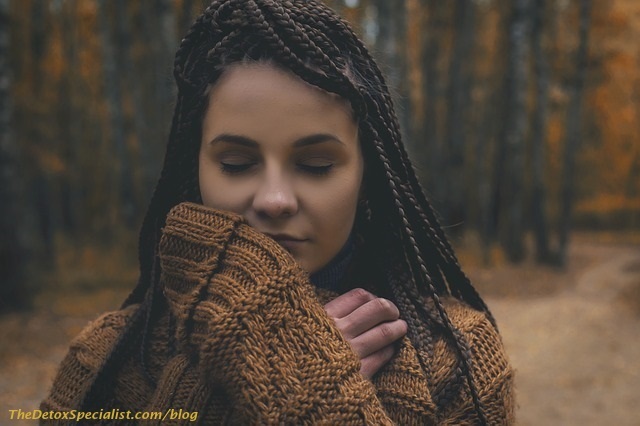 How do you practice self-care? If you find it difficult to answer that question, chances are you aren't doing it. It's easy to get caught up taking care of your family, fixing problems at work, and doing your part to better your community. But if you aren't putting yourself at the top of your priorities list, you open yourself up to fatigue, depression, weight gain, and a host of other issues you'd probably rather not deal with.
Here are three easy lifestyle changes that will help you stay in control of your physical and mental health.
1. Take control of your time.
We all hit the stroke of midnight with exactly the same number of hours in each day. Time is limited, and it's up to you to determine how you spend yours. Your first step in reclaiming your precious hours is to learn how to say no to other people's responsibilities. You need time away from the hustle and bustle to retreat into your thoughts so that you can tackle your obligations with a clear mind. Just a few hours alone each week can raise your energy levels, trigger your creative side, and ramp up your overall productivity.
The time you spend with yourself should be focused on doing something you love. Reading, drawing, or even taking a long, candlelit bubble bath will allow you to find respite from the stresses of the day. Even new mom, entrepreneur, and Olympic superstar Serena Williams makes a point to carve a few minutes out of her day to meditate.
Related reading: 5 Meditation Practices Everyone Needs To Know About
2. Eat well.
There is a huge difference between eating and eating well. The choices you make when it comes to what you put on your plate play a bigger role in your health than just dictating your waistline. Plexus explains, "Food fuels our bodies and minds." When you start to look at food as an energy source as opposed to a substance that simply staves off the inconvenience of hunger, you can truly begin to realize the importance of a balanced diet.
Related reading: 5 Ways To Stick To Healthy Eating No Matter How Busy You Are
You can find unlimited information on which foods to eat and which to avoid, and you'll find no shortage of conflicting advice. Some experts advocate a plant-based diet, while others believe our meat-loving Neanderthal ancestors had it right. One thing that isn't up for debate is that the food you put into your stomach has an impact on a hidden world known as your gut microbiome. This little world contains billions of itsy-bitsy bacteria that control everything from your mood to your metabolic health. Bifidobacterium and akkermansia are two of the most prevalent and influential microorganisms in the body. These probiotics need a constant source of nutrition to continue their important work.
3. Make sleep a priority.
You know you need to sleep, but you are likely getting fewer hours than you should. The old advice about eight hours each night still holds true. Michael Finkel of National Geographic describes the sleep-wake pattern as an integral aspect of human biology. The body's internal rhythm must be adequate and consistent, or you face an elevated risk of heart disease, dementia, and a weakened immune system, among countless other maladies.
Sleep is so important that it will likely be one of the first things your doctor asks you about if you present with symptoms of a mental health disorder. Neurocore Brain Performance Centers recently published a lengthy write-up about the connection between sleep and mental health. To sum it up, poor sleep affects your mind, and countering the ill effects of sleep deprivation isn't as simple as popping a pill to induce medicated slumber.
Related reading: More Sleep Is Critical For Brain Detoxification
Self-care isn't a luxury. It's a necessary part of your daily routine, and one that you shouldn't ignore. Stop putting yourself second. The more you allow yourself to lag behind, the less you will enjoy each precious hour.