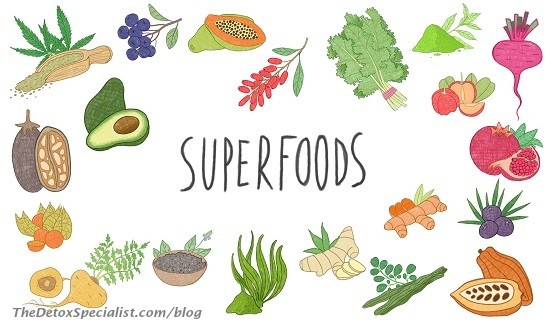 Detoxification or detox as some people may call it, is the physiological or medicinal method of toxin substance removal from  the human body. It can also refer to the period or time of withdrawal during a person's return to homeostasis after a long-term use of an addictive substance.
In the field of medicine, detoxification is often performed by decontamination of poison ingestion and by using antidotes and techniques like dialysis and chelation therapy. Many alternative medicine users and practitioners promote different  kinds of detoxification. One popular alternative is detoxification diets.
Detoxification Diets Defined
Detoxification diets are dietary plans that claim to detoxify the human body.  The general conception suggests that most foods that we eat contain contaminants. Ingredients that are not necessary for human consumption, such as food coloring, flavor enhancers, preservatives and pesticides are present in present day food sources.
Some detox diets can involve consuming limited sets of foods, eliminating specific foods from the diet or taking out processed foods from the day to day diet. Most detox diets are high fiber diets. Practitioners claim that this causes the human body to burn the accumulated fat  and then releasing the toxins stored in the fats in the blood, which are then eliminated through the skin, blood, urine, feces and the breath.
Practitioners claim that things like the altered body-odor support the notion that it is an effect of detoxification. Experts state that brief fasting is not likely to cause harm, but prolonged fasting as most detox diets recommend, can have some harmful effects. Experts still believe in a balanced diet that can be integrated into a detoxification diet.
Anyone who's not into a detox plan can incorporate some healthy superfood recipes that can give many benefits to the daily diet. If you have over indulged and need a boost of vitamins, minerals and other super foods, then these detox recipes can help you  shed those unwanted pounds and feel healthy.
These simple detox recipes are packed with fruit and vegetables and will get you on top form quickly. From thirst quenching and tasty smoothies to heartwarming soups and hearty meals such as cous cous salads or stir fries. These superfood recipes will surely boost your health in no time.
Winter Detox Superfoods Salad

This recipe serves 4 persons.
2 tangerines, peeled and divided into segments, plus 1 for the salad dressing
1 small broccoli, raw or blanched
¼ cup of shaved or thinly sliced fennel
1 seeded pomegranate
1 sliced avocado
¼ cup of walnut pieces
Extra virgin olive oil
Toss the first 6 ingredients together in a large bowl. Drizzle the tangerine juice and the extra virgin olive oil. Season with salt and pepper to taste.
Mixed spiced muesli

This recipe serves 3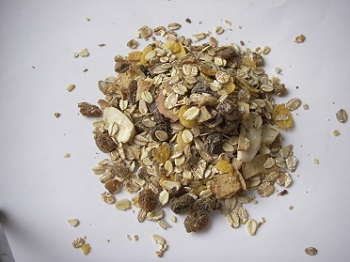 125g jumbo oats
½ tsp mixed spice
75g sultanas
30g bran flakes
50g toasted flaked almonds
25g sunflower seeds
Milk
For the toppings
1st topping
2 tbsp dried cranberries
1 tbsp pistachio, roughly chopped
2nd topping             
25g blackberries
25g raspberries
3rd topping
25g pomegranate seeds
1 tbsp pumpkin seeds
Mix all the ingredients in a large bowl until everything is combined well. After mixing, store in an airtight container. You can put it in a fridge in a few minutes. To serve, pour 1/3 of the muesli in a bowl and then add milk according to your preference. Sprinkle your choice of topping.
Prawn and cucumber stir-fry

Note from Sandy:
I must point out here that a prawn in Australia and the UK is a shrimp in the USA.The two words are often used interchageably but they are two diferent things although of the same species.
The main point about them from my point of view is that they can be toxic. Although they may be low in mercury they can be full of other pollutants if they are farmed. Some prawn farms use large quantities of antibiotics, hormones and other chemicals such as food colouring which is added to cooked prawns to give them a natural looking bright red colour.
Rosalen, my guest blogger, is from Australia and Australian and New Zealand prawns are generally fairly safe to eat. She does give an alternative of using mixed veg in the recipe so I think this is a much better choice if you are on a detox diet. If you are going to use prawns/shrimp it is generally best to look for fresh water or ocean ones.
Serves 4 to 6 persons
1 cucumber
1-2 cloves garlic, peeled and chopped
1 tbsp sesame oil
1 tbsp sweet chili sauce
2 tbsp light soy sauce
2 tbsp dry sherry or Chinese wine
2 spring onions, chopped and trimmed
1 tsp grated ginger
400g mixed prawns or vegetables
For serving the dish
Coriander to garnish
250g of rice noodles and rehydrated as follows in the packet instructions
Peel the cucumber, cut in half lengthwise to take out the seeds by using a teaspoon. Cut the cucumber halves into 1cm slices and then sprinkle with salt. Put the salted cucumber in a colander to remove excess moisture.
Rinse the sliced cake, bear in running water after 20 minutes. Blot them dry using a tea towel or with kitchen paper towels.
Heat a large wok or a frying pan until it is hot. Add 2 tsp of oil and then add the cucumber in the hot wok and then stir fry for a few minutes until it begins to brown. Transfer the cucumber into a serving dish.
Add the remaining oil with garlic, spring onion and garlic. Stir fry for 30 seconds and then add the prawn and fry for a minute. Put the soy sauce, chili sauce, wine and sesame oil and then cook for another minute. Stir everything carefully to avoid breaking up the fish. Add the cooked cucumber.
Serve with noodles and sprinkle with coriander to garnish.
Orange And Roast Tomato Soup 
This dish serves 4
900g of tomatoes, cut in half. The small ones are left whole
4 tbsp olive oil
2 garlic cloves, chopped finely
2 onions, diced
2 carrots, scrubbed, peeled and diced
1 celery sticks and then dived
560ml hot vegetable stock
100ml orange juice
1 small orange zest  for serving
Optional edible flowers
Preheat oven to 160C to 180C
Put the tomatoes on a large baking tray and scatter with the chopped garlic. Drizzle the olive oil and then season with salt and pepper. Place the tomatoes in the oven and have it roasted for 45 minutes. Stir the tomatoes once halfway through the baking process.
Heat the remaining olive oil in a large, deep pan. Cook the onions, celery, carrots in low heat for 20 minutes. Tip the roasted tomatoes and garlic. Add the orange juice and the stock to the pan and stir well.
Bring the soup to a simmer for up to 2 minutes and then take it off the stove to allow it cool down a bit before liquidizing the cooked ingredients. Return the soup to the pan and check the seasoning. Add salt and pepper if needed and to taste. Make sure it is heated properly if it will serve immediately.
If you're serving it cold, pour the soup in a large container and let it chill for a few hours. Serve with a pinch of orange zest or decorate with some edible flowers.
You can start with these easy superfood recipes and then trying out recipes as you get used to eating these healthy foods. Once you have expanded your knowledge about cooking these foods, you can share it with  your friends. Happy eating!
Author: Roselen is a health blogger and a foodie. She promotes superfoods and anything organic.