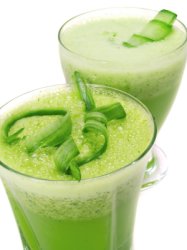 It's not too late to get that bikini body for summer.  How? With the 21 day Green Smoothie Super Detox of course. Tera Warner, the Green Smoothie Queen, has joined forces with raw food experts Matt Monarch and Angela Stokes-Monarch to guide you through a 21 day Green Smoothie Detox Plan that starts on July 1st.
You deserve to live life to the full. But for that you need a healthy body. This does not simply mean a body that is free from disease. It means having a vibrant, energized and balanced body that can do anything you choose.
Do you have symptoms of toxicity?
The foods you eat and the life you lead significantly affect the way you feel, the amount of energy you have, your appearance and your overall health. If you are fed up with feeling tired all the time, suffer with skin problems, digestive troubles, moodiness, headaches, brain fog, hormone issues, joint & muscle aches, problems with your weight then it's time to detox yourself.
Detox can make a dramatic difference to your health. A toxic system has been associated with a number of chronic diseases including chronic fatigue, fibromyalgia, Parkinsons' Disease, and cancer.
Even if you haven't got a diagnosed disease researchers have shown that niggly symptoms of poor health are often related to toxicity. It stands to reason that if you get rid of the toxic build up the symptoms will improve. That has been the experience of many people who have followed an effective detox plan.
The 21 Day Green Smoothie Detox is not only super effective but fun to do too. It is not difficult and will not have to starve. You will be surprised at how much more energy you will have.
What are Green smoothies?
Green Smoothies are made from green leaves and fruit and they taste delicious if you make them right. If you hate greens this is the only way to have them. They don't taste the same at all.
With Green smoothies you get the whole food. The fiber slows the absorption of the fruit sugars. You don't get that blood sugar rush you get from juicing. They are chock are full of  nutrients that your cells are just crying out for to push out the toxins.
The great thing about this Detox Diet is that you get live help and support all the way through. If you have tried to detox on your own before then you will know how difficult it can be. It's easy to throw in the towel at the first little hic-cough.  If you have never done a detox before then this is perfect for you. The detox program has been designed for people of all ages and all levels of experience.
You don't have to drink Green smoothies all day either although you can if you want to. The diet is all raw but you will have many options to choose from.
SuperFood Dude Matt Monarch
Matt Monarch started eating 100% raw 8 years ago and has never looked back. He didn't have any particular health problem but ate the Standard American Diet  of cooked meats, dairy, bread, greasy foods and candy. Not a diet for lasting health.
Matt was inspired by Dr Norman Walker's raw food book 'Become Younger' and sensibly wanted to eat a raw food diet to prevent disease in the future. He has written 2 books about  the raw food diet and sources the best superfoods.
Green Smoothie dynamo Angela Stokes-Monarch
Angela Stokes -Monarch was morbidly obese. At just 23 years old she weighed 266lbs  (120kg/ 19 stone) . To look at her now you would never believe it.
In 2000 she looked like this: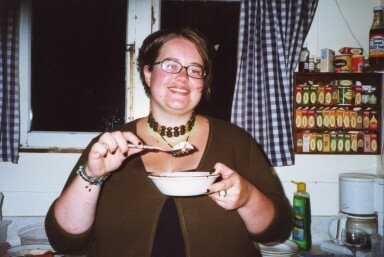 Here she is in 2005 looking fabulous.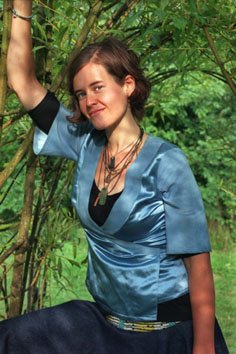 Angela was introduced to the idea of a raw food detox when she was lent the book  'The Raw Family' by the Boutenkos by a friend. She lost 160 lbs and Green smoothies played a big part in it.
Angela's experiences make her the the ideal person to explain what to eat, how much to eat, when to eat and how to handle binges and cravings, and provide motivating tasks to help you get started.
If you don't already know Tera Warner, the Green Smoothie Queen is dedicated to supporting families adopt healthier food habits and lifestyles. Her biggest passion is empowering  women to establish a wholistic, balanced and loving relationship with themselves and their bodies.
So, are you ready to supercharge your health and join the 21 day Green Smoothie Detox? Find out more about all the help and books you will get when you do here: