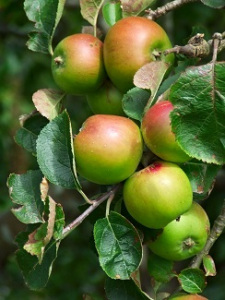 The internet has been buzzing this week with the story of Lord Falconer's incredible 5 stone (31.75kg/70lbs) weight loss on an apple diet and diet coke!
The former UK government minister decided two years ago that he needed to lose weight when he tipped the scales at 16st 6lb (104kg/229lbs)
He first tried the 5:2 diet, where you eat normally for five days a week and severely restrict calories the other two days, but decided he needed a stricter diet.
So, he decided to go without breakfast and lunch but eat a "normal" meal in the evening. He said he found it easier to go without food entirely than limit his food. He also jogged for 45 minutes most days.
The thing is he does not go without food because he snacks on apples during the day to keep the hunger pangs at bay and drinks diet coke instead of alcohol, tea and coffee. Lord Falconer says he is now addicted to diet coke and drinks 8 – 9 cans a day.
Apples are very healthy and are full of vitamins, minerals, anti-oxidants and fiber. The 2 day apple diet is a popular way to detox your body and lose weight but diet coke is not a healthy substitute for alcohol, tea or coffee. Apples are good liver cleansers so would be good for Lord Falconer after all the alcohol he drank. He freely admits that he was one of the few government ministers who drank at lunchtime.
Dr Martin Scurr, who writes a column in the Daily Mail, says although there is no hard evidence that diet coke is harmful, one side-effect of caffeine can be irritability.
Dangers of artificial sweeteners
Diet coke is sweetened with the artificial sweeteners aspartame and acesulfame-K and not everyone agrees that they are not harmful. Many doctors have spoken out about the side effects.
Dr Mercola says that aspartame is by far the most dangerous substance added to most foods today. Aspartame accounts for over 75% of the adverse reactions to food additives reported to the FDA. Many of these reactions are very serious, including seizures and death.
Janet Starr Hull states that there are over 92 different health side effects associated with aspartame consumption and created an aspartame detox program which reverses disease symptoms associated with it.  Update: This program does not appear to be available now.
Studies into the effects of Acesulfame-K has shown it to be safe but the Center for Science in the Public Interest has rated the artificial sweetener as one to avoid.
Lorenzo Tomatis, former director for the International Agency for Research on Cancer, believes that the tests that showed acesulfame potassium to be safe had serious design flaws.
Lord Falconer says that the diet does not appear to have done him any harm. I wonder what deficiencies might show up if he had a nutritional profile done.
Apples are healthy and he will get some nutrients from them but he does not say how many he eats or what his "normal" meal consists of.
He seems to forget that he now has an addiction. I wonder what will happen if he decides to reduce the diet coke or start eating three meals a day again.
There is evidence that the artificial sweeteners can make you crave sugar and can cause you to gain weight.
Confused about the best diet for rapid weight loss?
There are so many options out there for losing weight quickly that it can be extremely confusing to the average person which diet they should use.
Low-carb, low-fat, sugar-free, high protein, and even the paleo diet are just a few popular weight loss diets around. Some of these diets even provide conflicting information on what you should and shouldn't eat.
Well, that's all about to change.
The 3 Week Diet
For years, A-list celebrities and professional athletes have been following a "secret" diet not revealed to the public. This diet is so effective that people have been able to lose over 23 pounds of pure body fat in just 21 days from following it.
That's more than 1 pound of body fat per day!
If you have ever watched TV shows like 'Dr. Oz' or 'The Doctors', you would get the impression that it's extremely difficult to lose weight fast. It is simply not true.
Certified Personal Trainer and nutritionist Brian Flatt has now revealed the "secret" diet and made it available to the general public. He calls it The Three Week Diet.
The diet doesn't involve starving yourself or exercising like crazy, but instead follows a specific scientific method of including certain nutrient rich foods into your diet that, when combined, offer special fat-combating properties.
The diet is based on years of scientific research and testing to ensure its safety and effectiveness and has been approved by medical doctors.
Include foods that help burn fat
You don't need to restrict yourself to certain types of foods like 'no carbs' or 'no sugar', but instead you simply include 'the good stuff' to help burn the fat.
It is an easy to follow, step-by-step system with every food you need to include laid out for you. You will be amazed at how little work is involved.
If you are looking to lose weight fast, The 3 Week Diet is definitely something you should consider. No other diet out there today promises such fast results, and is able to deliver them too.