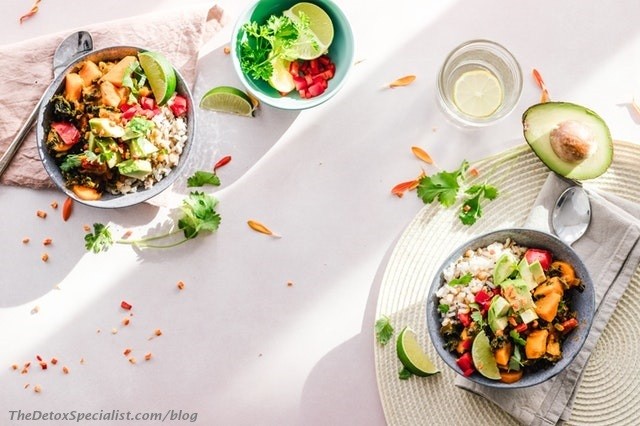 Travelling is an amazing way to escape routine and shake up your life, but it can take a toll on your fitness and health! Travel is love, but it can also get a stressful and detrimental to our health. All those cocktails, different cuisine, lack of sleep, time zones and carrying luggage, can physically and mentally exhaust you! Post-travel hangover is a real thing and here's how to deal with it!
Sleep, Sleep and Sleep – Take plenty of rest post vacation and sleep at least seven to eight hours, nightly. Your body needs rest after travelling, less sleep affects concentration, memory, energy levels and stress levels. Sleep is one of the best way to detox post-holiday and this is the first and foremost step to start your detoxification.
Breakfast is the way to go!–Don't ever skip breakfast! Just don't. It's the most important meal of the day and it has to be healthy! Make your own breakfast and start your day with a delicious and wholesome supper. Usually cereal, oatmeal, or fruits is the best things to savor in the morning. Whatever you do, don't miss breakfast, it gives you the energy to start your day right. It's the best way to get over the post-holiday hangover.
Yoga and meditation – Start your day with calmness, and the best way to go about it to do yoga and meditation. A relaxing physical activity is always a good idea to detox your post-travel stress. And you if you are finding it hard to start your routine exercise, Yoga is a great place to start. Stretch it out and end it well with 15 minutes of meditation. Nothing can be better than yoga for any kind of detox.
Count your calories –Cunt down on calories, sweet drinks and caffeine for a while to detox completely. Banish all kind of unhealthy foods from the house! Stock your home with fruits, green veggies, juices, delicious yogurts and dips. Eat all the good carbs, forget binge-eating and choose low-calorie snacks with fiber and protein. If you work, get up a few minutes early so you can plan your lunch and snacks for the day. Cutting down on those carbs can help you detox and get back to your routine quickly. And remember to hydrate!
Boost self-care – Get back to your routine as soon as possible. It's very essential to work out every day, for at least 45 minutes a day. It's also important to take care of your thought process and skin routine. Self-care can suffer as you focus travelling, so it is really important to get back to your routine. Don't let the post-holiday blues take you by surprise, before your personal health is thrown off track, aim to establish a routine. Understand the through process and try and cope up with those emotions. Set a goal, challenge yourself and engage in social events. The most important is, remember to work out every day!
Author Bio- Shalu Prajesh is a passionate Traveler. She loves to read articles related to travel, and holidays. She provides various packages for Trips to India and Golden Triangle Tour India. She also has a strong passion for writing creative blogs and articles about Travel and Holidays.