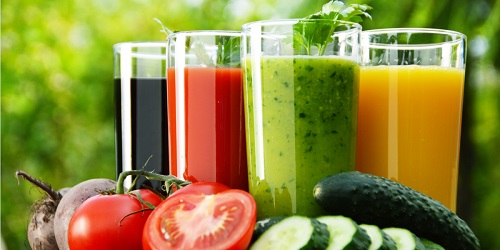 Detoxification is the act of removing toxins from the body through a special diet that can be done every once in a while. Simply put, detoxification is like a physical cleansing of your internal organs – specifically your liver – to stay healthy and keep your blood circulation flow healthy. A regular detox can make your internal organs clean and healthy and this emanates through your overall wellbeing.
Toxins from outside
The process of detox removes the unwanted toxins from your body. Toxins are, in a way, a form of poison. They are not exactly the types of poison that can lead to immediate disablement or death but even if they have small effects, when put together they can have the potential of an actual poison and injure the body.
Toxins can be found anywhere. Ingesting toxins in your body from outside forces can be in the form of eating, breathing and exposure to materials that have toxins that can attack the body.
Toxins generated from within
Toxins are not only consumed from the outside. Apparently, your body has the ability to produce toxins that can be harmful to you also. An example of this are Ama Ayurveda, or mild body toxins, that happens as a result of poor digestion. There are also toxic body toxins that forms and runs in your blood when you live unhealthily.
When is the best time to detox?
Why is Summer a Good Time to Detox?
A big factor of detox is attributed to how stomach digests the food you eat. During summer months, digestion and metabolism are a lot easier and this is mostly because of the warm weather.
Why is Autumn a Good Time To Detox?
Detox also depends on the types of food you eat. Fruits are commonly used for detox. It is during autumn that the best detox fruits are in season. Therefore, autumn is a good time for cleansing.
Why is Spring a Good Time to Detox?
Spring is like a rebirth of the seasons and a wakeup call from the winter. When during winter months, your body is in a form of hibernation to keep you warm, cleansing all those extra warmth out would be a good first step into spring. According to Chinese belief, the best time to cleanse and replenish the liver's strength is during spring.
Why winter is NOT the best season to detox
During winter or the cold months, our bodies pack up on nutrients that can help keep us warm. It's a natural process that some would consider hibernation. In a way, it is a form of hibernation. Thus, cleansing will not be a good idea during this season, and you would do well to allow your body to pack up on the heat. Wait for the next season, instead.
Truth is that anytime is a good time to detox – except for winter seasons, that is. Internal cleansing is a good practice to stay healthy. Some even call this action as gut support and it is exactly that. You support your gut by making sure it is clean and you remove anything that could affect it negatively. Detoxification may be commonly done as a weight loss program, but its main purpose really is to keep your health intact.