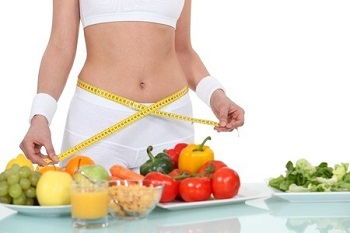 Olympic Gold Medalist swimmer, Rebecca Adlington says she has just lost 28 lbs (two stone/12.7kg ) on a weight loss detox.
She famously broke down in tears last year over cruel taunts about her appearance on UK's "I'm A Celebrity Get Me Out Of Here" but said she wanted to lose weight so she could look good in her wedding dress when she gets married later this month.
Rebecca, who said she piled on the pounds after retiring from professional swimming, used to eat six Weetabix for breakfast, four sandwiches for lunch and a huge bowl of pasta in the evenings.  Wheat 3 times a day! I bet she had sugar on the Weetabix too!
"I would eat big portions of lasagne, spaghetti bolognese, risotto and pies. When I retired my body was still craving the food. Plus, I started to indulge a lot more because I hadn't been able to have fizzy pop, takeaways or puddings".
She said that she had a nutritionist but I didn't really speak to him that much. With a diet like that it is very obvious she didn't speak to him!
Last year Rebecca said she had no intention of going on a strict diet to keep the weight off and still wants to be able to indulge her sweet tooth occasionally. I guess she changed her mind!
Personalized Weight Loss Detox
She has been following a personalized weight loss detox under the guidance of a nutritionist for several months, but recently visited the exclusive French Bodhimaya retreat, founded by the same nutritionist, that specializes in relaxation, detoxification and rejuvenation.
Their website states that "the detox allows the body to thoroughly rest, restore, rebalance and rejuvenate. It is a safe, gentle and highly effective detox".
In an interview she did after the weight loss cleanse at the clinic she said that before starting the juice detox she had a last supper of leg of lamb and a salad followed by a chocolate mousse.
Red meat before a detox!  I would not recommend eating red meat before going on a detox juice fast. Much better to gradually cut down on meat over a week or two and then cut it out completely before going on a detox program. It's best to have something light and easily digested for the last meal. I'm glad to see the mousse was a healthy one. You can find the recipe below.
During her stay Rebecca followed a strict program of vegetable juices, smoothies, vegetable based meals, daily yoga and meditation sessions, and long walks in the countryside.
For the first two days of the body detox she had nothing but juices made from beet (beetroot), cucumber, kale, watermelon and pineapple, followed by a "delicious" soup for dinner. (see juice recipe below)
When asked how she felt on the weight loss detox she said that she was 'starving' and had 'hunger pains' the first day but after that it was not too bad, and she had incredible energy.
On the third day she was allowed 2 smoothies and soup again in the evening. then for the rest of the week she ate healthy vegetable based meals.
Her favorite part was the learning more about the nutrition side of it and the food demos.
She had previously said 'As an athlete I was used to eating big portions and my body craved sugary stuff like chocolate all the time because of all the calories I had burnt off.'
Well, the reason she craved sugary stuff was not because of the calories she burnt off,  it was because she was not eating the right things in the right balance.
After the 2011 Olympics she said "when we all finished racing we went out and had McDonalds. It was literally the nicest thing I've ever eaten"! Hopefully she can now appreciate that real, clean food can taste delicious.
I certainly hope that after her experience at the will take on board what she has learned.
Here are the weight loss cleansing juice recipes from the Bodhimaya clinic:
Bodhimaya Red Juice                                                                                                                                          
1/4 red cabbage
1/2 red pepper
2 beets ( beetroots)
Water melon wedge
1/2 cucumber
Handful kale
Sprig mint
Bodhimaya Cleanser
1 fennel
2 carrots scrubbed
2 sticks celery
2 aspargus
1/2 lemon
thumb of ginger root
Of course it's best to use all organic produce when you are detoxing. You don't want all those pesticides floating in the juices.
Here's the recipe for the healthy chocolate mousse:
Avocado Cherry Chocolate Mousse
Serves 4
2 large ripe avocados
1/2 cup raw cacoa powder
1/2 cup ccoconut milk
1 1/2 tbsp maple syrup
2 tsp natural vanilla extract
2 tbsp dried cherries (sugar and preservative free)
Garnish:
Pistachio nuts, flaked almonds and freeze dried raspberries
Directions:
Mash avocados in bowl until smooth.
Whisk the cacoa powder and coconut milk until combined.
Add to avocado mash and stir in vanilla, maple syrup and cherries.
Mix well.
Split into portions and refrigerate for 30 – 60 mins.
Garnish with pistachio nuts, flaked almonds and freeze dried raspberries before serving.
Detox Chemicals To Lose Weight
A weight loss detox helps to detox the chemicals that interfere with the weight loss hormones in the body.  Once you have detoxed your whole body can function better.
Dr Hyman has said "Environmental toxins make you fat and can cause diabetes. Inside the body, these chemicals monkey with our ability to balance blood sugar and metabolize cholesterol. Over time, the changes can lead to insulin resistance"
So, if you are struggling to lose weight despite eating well and exercising try a weight loss detox.  Learn more about detox with my Energizing Delicious Body Detox Guide.
Beet juice image by Breville