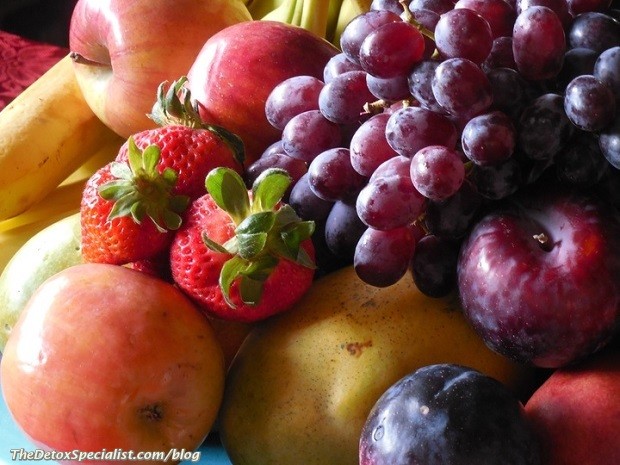 With more than 700,000 Americans suffering from a heart attack, out of which 600,000 die from it. Healthy dietary measures are a must. From vegetables to teas, here are ten disease-fighting foods that you should be eating to stay healthy.
1. Cauliflower
Cauliflower along with the other vegetables of its family such as kale, broccoli, and Brussels sprouts are packed with indoles, which are nitrogen compounds. These compounds help in preventing cancer. Including cauliflower in the diet can keep several types of cancer at bay, including prostate, bladder, breast, ovarian, and colon cancer.
You can eat this vegetable either in place of mash potatoes or by preparing mash cauliflower or making veg spicy cauliflower burgers. One of the best parts about eating cauliflowers – you can have it boiled, sautéed, as a side or soup.
2. Carrots
One of the antioxidants that prevent cancer is carotenoids. Carrots are loaded with carotenoids. It is this antioxidant that keeps your heart under check to avoid any heart disease as well as protect against cataracts. Some other vegetables that contain carotenoids are spinach, cantaloupe, kale, pumpkin, and sweet potato. It is this antioxidant that gives these vegetables its bright colors.
The carotenoids fight free radicals in the body and do not harm the body cells, thereby keeping diseases at bay.
3. Tomatoes
Tomatoes are known to contain lycopene, which is a phytonutrient helping in preventing cancer. Other popular fruits and vegetables that contain this antioxidant include pink grapefruit, watermelon, and carrot. Moreover, lycopene also contains anti-inflammatory properties. Although canned tomatoes are available easily these days, it is best to go for fresh tomatoes as the former contains preservatives.
As per several researchers, constant studies are conducted to find out more accurate information on lycopene's ability to fight other diseases such as diabetes and heart illnesses.
You can prepare fresh tomato cream soup, add it to sandwiches or eat it in a salad.
4. Berries
Berries are incredibly nutritious and healthy. Whether you love blueberries, blackberries, cranberries, or strawberries, as long as you add these healthy foods to your diet, you're sure of gaining its nutritional values. It is one of the best ways to reduce blood pressure in a natural way.
Cranberries, blueberries, and strawberries can be added to some of your favorite smoothies, or you can add berries to unsweetened, plain yogurt too.
5. Grapes
Grapes are not just tasty fruits but are one of the best disease-fighting foods. They contain resveratrol, which is cancer-fighting phytochemical packed with antioxidant and anti-inflammatory properties. Such properties help the body fight against diseases.
You can eat raw grapes, add them to smoothies, yogurt, or desserts such as custard.
6. Apples
You must have heard of the popular adage, "An apple a day keeps the doctor away." Well, that's pretty much true when it comes to this nutritious, disease-fighting fruit. Apple is known as an antioxidant fruit that helps in fighting diseases such as prostate, lung, and heart diseases with the help of a phytochemical called quercetin.
You can include apple in your daily diet by eating it raw or making a mouth-watering apple pie. Add apple slices to your smoothies or prepare Almond-apple pancakes.
Related reading: Why the Apple Cleanse Diet is good for your Liver
7. Garlic
One of the superfoods that are also a popular ingredient that adds flavor to many recipes is garlic. It is packed with antioxidants and anti-inflammatory properties. Garlic is known to reduce the risk of stomach, breast, and esophagus cancers. As per the American Institute for Cancer Research, garlic has also shown properties of fighting colorectal cancer.
To gain complete benefits of garlic, you must mince the garlic cloves before adding them to your recipes. Garlic can be used in steam vegetables, sautées, or roasted garlic for garnish.
8. Black and green tea
As per the American Institute for Cancer Research, both black and green teas have high levels of antioxidant properties. These teas help in fighting against cancer, thanks to the presence of catechins. You can have two to three cups of black or green tea daily as a detox mechanism, which also assists in combating diseases.
9. Legumes and beans
Legumes and beans are healthy with high nutritional value. They are packed with folate that helps in reducing the risk of pancreatic cancer. Researchers say that regular consumption of legumes and beans not only meets the protein requirement of the body but also cleans the digestive tract naturally. This keeps irritable bowel syndrome and other digestion-related diseases at bay.
10. Chia and flax seeds
These are high in Omega-3s. If you do not like fish, then try adding these superfoods to your diet. As per a report published in the Journal of Nutritional Biochemistry, intake of Omega-3s can significantly reduce the growth of breast cancer by a whopping 30% along with fighting diabetes naturally and heart diseases.
Author Bio:
Henna is a wellness lifestyle writer. She loves sharing her thoughts and personal experiences related to natural remedies, Ayurvedic, yoga and fitness through her writing. She currently writes for How To Cure. She can connect with others experiencing health concerns and help them through their recovery journeys through natural remedies.