The global spread of the coronavirus has changed the way billions of people go about their day-to-day lives. From lockdowns, travel restrictions to businesses closing, the pandemic has altered life as we know it. People from all avenues have felt the effects of the pandemic in some way or another. If you are in between your drug addiction treatment or some other detox treatment, you would know how hard isolation can be. However, we still need to ensure that we stay fit and healthy during this pandemic to maintain our quality of life. Let us quickly look at the healthy habits that can help us stay fit physically and mentally during this pandemic.
Related reading: Tips on Promoting Good Health at Home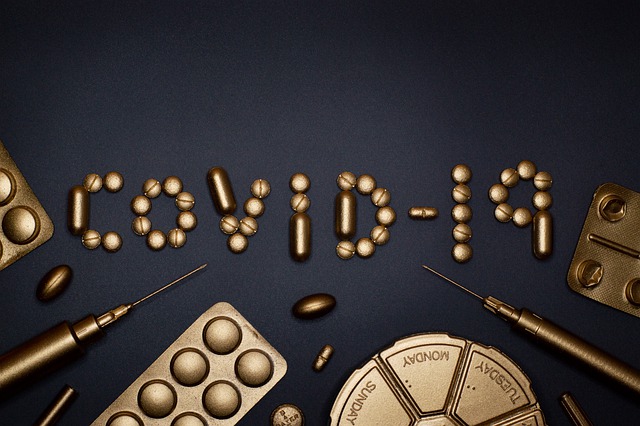 How Do We Ensure Physical Well-Being During the Pandemic?
First and foremost, we need to identify habits that will help us avoid catching and spreading diseases during this period. The best way to do that is by practicing good hygiene routines, as recommended by the Centers for Disease Control and Prevention. In most instances, these involve washing hands often, cleaning surfaces we constantly touch, and always covering our mouths when we sneeze or cough.
We need to understand that the government is doing its best to ensure that people remain safe during this period. Hence, individuals need to listen to announcements and guidelines provided by local governments at all times. People should be willing to stay at home and restrict unnecessary travel during such times. Additionally, individuals must follow all lockdown protocols and search for local information online to ensure there are no curfews in place.
If you are experiencing any symptoms, call your primary care provider immediately. Afterward, both of you must reach out to the concerned government services to ensure you receive the best treatment and don't spread the virus. Individuals can determine the cause of their symptoms through the CDCs online symptom checker. In case you have a history of respiratory illnesses or any ailment that puts you at high risk, reach out to your health provider at the earliest.
Just because you are stuck indoors due to the pandemic does not mean you shouldn't look after your long-term health. Try to find alternative health providers or schedule virtual appointments to ensure you meet all your healthcare needs. Additionally, those with pre-existing medical conditions should make sure they stay on top of managing their lifestyle. While it is easy to get sidetracked by the pandemic, ensuring you adhere to medical recommendations to manage your chronic diseases is crucial.
Take inventory of your medicine cabinet to ensure you and your family have all the required medications on hand. In case your supplies are running short, contact your doctors and get the necessary prescriptions to extend your inventory. Most doctors are providing 90-day prescriptions to help patients avoid routine visits to the dispensary. You should also contact local pharmacies to see if they deliver medicines to your home.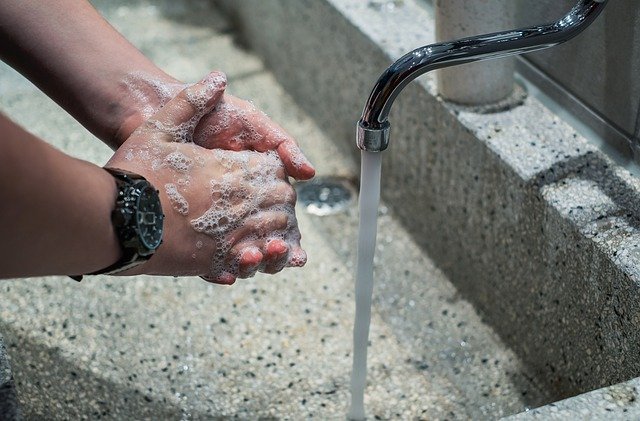 How Can We Maintain Healthy Habits During This Period?
It might seem extremely challenging to maintain healthy habits, such as ample exercise, good sleep, and a nutritious diet during such times. However, following such routines are critical for your mental and physical health. Families should try to engage in some form of moderate physical exercise every day to support their immune system and manage stress. It could be anything, ranging from walking or running to practicing yoga or dance at home. But, make sure you give yourself at least 30 minutes of moderate-intensity exercise to keep your heart and body healthy.
If you live in an area with strict COVID protocols, try to set up a home exercise space and shift your routine indoors. Not only will this help you reduce the risk of transmission, but it can also help you save time. You don't need a lot of expensive gear or machines to work out at home. Several forms of resistance and strength training require very little equipment. You can also try calisthenics, which uses your body weight as a means to build strength and endurance. These exercises will elevate your heart rate, improve your cardiovascular efficiency, and ensure you stay fit.
Families must eat nutritious food during such periods, and consuming the required amount of vegetables and fruits can help achieve this goal. While it might be tempting to gorge on calorie-dense processed food, limit such snacks to maintain a healthy diet. Minimize your consumption of sugary aerated drinks and fried food to nourish your body with more natural products. The extended period at home can also be an excellent opportunity for you to learn cooking or baking. Engaging in such activities will help you cook nutritious and delicious food and ease your stress. You can also use this time to cleanse or detox your body to expel toxins and promote more natural healing.
Lastly, make sure you get enough rest every day by sleeping for at least seven hours daily. Not only will this help boost your immunity, but it will also help you manage your stress. Anxiety and depression all have ties to lack of sleep, and disruption of everyday routines can make you susceptible to such issues. Therefore, make sure you go to bed at roughly the same time every day and work on techniques to fall asleep efficiently if you find it too difficult to do so.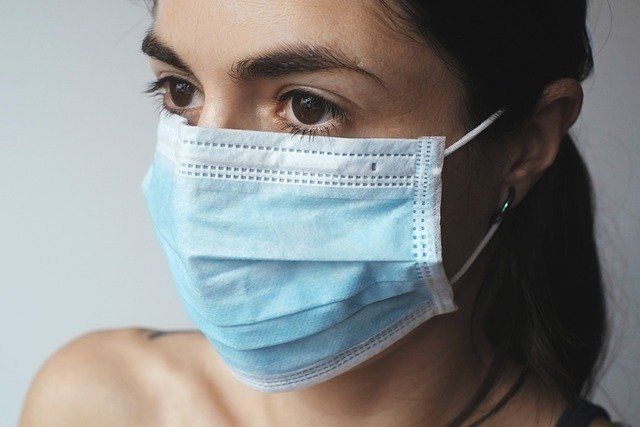 Maintaining Your Mental Health
While it is integral that you maintain and improve your physical health, people shouldn't forego their mental well-being. It is easy to feel disillusioned and lost during such a difficult time, especially when family and loved ones are so far away. Lockdowns and other travel restrictions might have left you stranded on your own while the rest of your family hunkers down somewhere else. Hence, people should make it a point to maintain good mental health habits and monitor their stress levels.
Though you must pay attention to the news to get wind of announcements and updates, it can take a toll on your mental well-being. Hence, it is advisable to take regular media breaks to allow your mind to relax if you are prone to undue stress and overthinking. While you must follow social distancing rules, individuals do not have to isolate themselves from friends and family. Regular meetups through FaceTime can help fight the feeling of alienation and help you stay connected with your loved ones.
If you find it hard to manage, reach out to your mental health advisor and continue your appointments virtually. Additionally, keep your friends and family in the loop so that they can support you through this challenging time. Take up a new hobby or enroll in an online course to take your mind off distressing news and channel it towards something positive.
Conclusion
These are challenging times for all of us. But we need to remember that we don't have to be alone during these trying times. Help is never far away for those willing to reach out for it.  We all need help at some point in our lives for different things, and asking for help doesn't make you weak in any way. Therefore, open up to your friends and family to work together as a team to get through this pandemic. There is a direct link between your exercise routine, diet, mental health, and overall well-being. Ensure none of these parameters take a hit during the pandemic by actively working on these components. Follow this space for more updates on how to make it through the pandemic healthily and sustainably.
Author Bio: Christy Milan is an educator and a former journalist. She was born in South Korea and raised in Canada, except for the time when she moved back to Korea and attended high school there. She studied History and Literature at the University of Toronto. She is associated with various rehabs around the world and works towards a better society. She now writes full-time. She believes that words can change the world, and she uses them to inspire and empower young people through her writing. More information and her blog can be found at elev8treatment.com.
Image credits:
CoronaVirus medicine image by Miguel Á. Padriñán
Handwashing image by Couleur
Woman in mask image by Juraj Varga