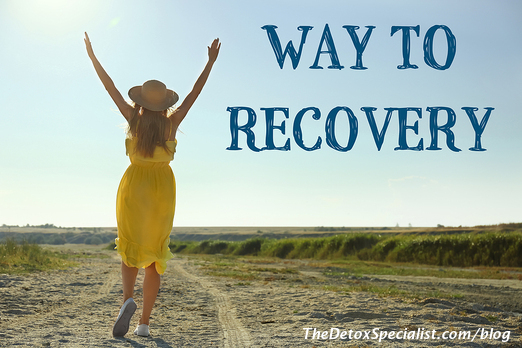 Without any doubt, addiction to alcohol or drugs is painful. It not only takes a major toll on every aspect of your physical wellbeing but also hampers your mental and spiritual health.
Recovery from drug or alcohol addiction is a difficult task. But managing your physical, mental, and emotional aspects and giving a fresh start after the recovery is even more demanding.
In the beginning, you may have to deal with withdrawal symptoms that urge you to have one more drink or more drugs. Moving on with a new life after years of addiction is like coming out of a dark cave. It is a serious transition and requires certain steps, healthy lifestyle changes, and strong willpower to succeed.
In this article,
What Is Detoxification?
Also known as detox, it is a process of allowing the body to get rid of drugs and other toxins in it. The major purpose of detoxification is to help patients to manage withdrawal symptoms effectively.
The experiences of a detox vary from person to person. The drug you used to take and the duration of drug usage decide what type of detox is perfect for you.
Note that the drug and alcohol detox process is different for men and women because addiction impacts both genders uniquely. Therefore, women who are struggling with addiction symptoms should seek professional assistance at a reputable women's rehab to kick off their journey towards ever-lasting recovery.
Medications are involved in this process as they help patients to feel relaxed and comfortable while the drugs leave their bodies. It may take days or months to overcome withdrawal symptoms for most of the substances (like cocaine, crystal meth, heroin, etc.).
The following factors impact the withdrawal length:
Abuse method (injecting, snorting, smoking, swallowing)
Underlying health conditions
Amount of drugs per dose
Addiction duration
Addiction severity
Medical condition
Genetic makeup
Family history
Drug type
How To Detox From Alcohol And Drugs Addiction?
Visit A Rehab
You first have to visit a rehab where the medical team will screen you to check your mental and physical health conditions. You will then undergo a blood test as it helps doctors to understand the amount of substance in your body. Based on the results, medications are decided.
Boost Your Immune System With Great Nutrition
Removing the toxins from your body is half of the part of detoxing. The second half of the detox process is replacing those toxins with plenty of fluid and necessary nutrition.
You may count on savory and sweet foods to feel good for some time, but nothing is more beneficial than eating highly nutritious food for the improvement of your overall health. Remember — detoxing is not just about leaving the poisonous substances behind, it is also about putting good in the place of bad.
Why Nutritious Diet Matters During & After Detoxing
Most substance addicts have poor dieting habits such as skipping meals, having unhealthy food, eating late at night, etc. In essence, many substances block nutrition from reaching your body and ultimately affect the nutrition intake of your body. This makes a nutritious diet even more vital for your long-lasting recovery.
Nutritious Detox Food & Best Practices For Dieting
Most nutritious detox foods have the least amounts of fats, sugars, and carbs. It may depend on an addicted individual and the severity of his or her substance addiction. Here are some great examples of good detox food:
Your meal has to be properly scheduled and it must include the right amount of nutritional and caloric values. Failing to provide proper nutrition and calories to your body may lead to anxiety and depression.
Conclusion
Detox is just a part of the total addiction recovery process. It's not enough on its own for a long-lasting recovery. Treating the psychological part of a patient's addiction and providing them with the right amounts of nutrition is necessary.
As long as life after recovery is considered, you have to understand that it's a slow & steady process. But with the right attitude and proper steps, it is possible to take the charge of your normal life.
Author's Bio
Jack Petti is the Chief Executive Officer at Renaissance Recovery. He once was the victim of addiction and now uses his own story to help others struggling with the same problem. He works passionately with clients to assist them in building a solid foundation for recovery.