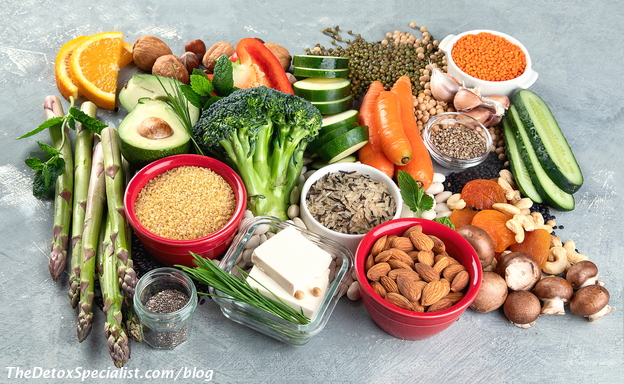 By detoxing, you are ridding your body from harmful toxins that could be preventing you from unlocking your potential. For instance, a successful detox can improve your health and promote weight loss while also helping you attain a better mental health. How you go about detoxing your body, however, can impact how effective it is and how long it lasts for.
Here are a few ways you can detox your body naturally and promote good health.
Reduce Your Alcohol Intake
Excessive drinking can be harmful to your body and cause severe damage to your liver through inflammation and fat build-up. Your liver is needed to help filter toxins and waste from your body, so if it is not performing properly, it could hinder your body's overall performance and cause complications to your health. The best way to keep your liver fit and healthy is to abstain or reduce your intake of alcohol.
Drink More Water
There are many benefits to drinking water, yet many of us forget to drink enough of it and we can be severely dehydrated most of the time. Water can aid digestion, detoxify our bodies, lubricate joints, and help regulate our body's temperature. It is believed that men should drink around 3.7 liters of water a day, whereas women should consume roughly 2.7 liters. However, your required intake of water also depends on your diet, height, weight, and where you live. For instance, if you live in a hot and humid country, then you may need to drink more water.
Exercise Regularly
Exercise helps us regulate our weight and can decrease the likelihood of us developing health concerns such as heart disease and high blood pressure; however, regular exercise can also reduce inflammation that aids our body's systems and helps us detoxify. It is recommended that you perform around 150-300 minutes of exercise each week, so investing in a gym membership or speaking with a personal trainer can give you the incentive to reach these targets and help you detox effectively. For example, CLUB4Fitness can provide you with a personal trainer who will work with you in curating a workout plan that helps you become a healthier you and aids in your detoxing. Plus, depending on the membership plan you choose, you could gain access to unlimited classes that can help make the detox much more enjoyable.
Eat Antioxidant-Rich Foods
What you eat is very important to your overall health, and foods that are rich in antioxidants can help promote good gut health and even improve concentration levels. Not sure which foods have the best benefits when it comes to detoxing? Here are some foods you should include in your diet:
Blueberries
Dark green vegetables (e.g., broccoli and kale)
Sweet potatoes
Whole grains (e.g., wild or brown rice)
Beans
Fish
Allowing your body to take a break and rid itself from any harmful toxins can help improve your physical and mental health. Remember, though, that a detox doesn't happen overnight and that you should detox for no more than two days. This is plenty of time for your body to flush itself.