Changing your dietary habits comes with unavoidable hurdles. Many individuals give up on their nutritional aspirations because their biggest obstacle is the lack of time and proper information to make the transition. If you need to whip up a few quick vegan meals during your hectic workday, you're in luck, because we've rounded up a couple of our favorite easy vegan recipes for busy days.
Easy Vegan Recipes
Rice with beans and veggies
You'll hardly lose time or make a mistake with this one. You just need a little bit of practice with the rice and bean-veggie combo before you become a self-made culinary expert of fast vegan meals that are as healthy as they are convenient to make.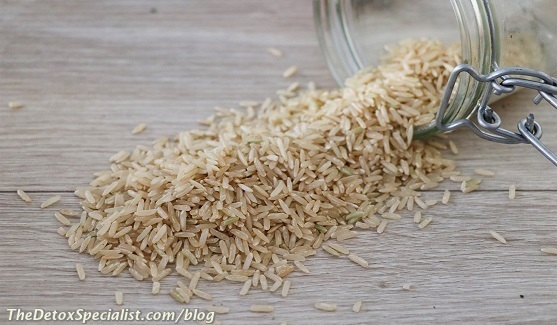 Brown rice is a healthy and flexible canvas, and the type of beans you choose (kidney, pinto, white, black chickpeas, etc.) is like the primary color.
Related reading: Do You Need To Detox From Arsenic In Rice?
The rest are the nuances that open the doors to joyous culinary experimentation. For example, you can add a hearty mix of broccoli, carrots, and Brussels sprouts. Mix it up with a dash of plain peas and corn, and top it off with salty tomato salsa or avocado sauce.
The best thing about this kind of combo is that you don't need more than half an hour to prepare it. Now, since we've mentioned broccoli…
Broccoli in hot garlic sauce
Among the most reliable ways to burn more fat every day, eating spicy foods ranks pretty high. Thankfully, if you're turning to veganism for an improved quality of life, you don't have to give up on delicious meals that boast a gourmet aftertaste.
That being said, broccoli is an ingredient that easily represents a whole meal packed into one. It's one of the healthiest veggies out there, and its nutritional value is off the charts. It may taste quite plain to some people, but there' s a quick and spicy solution for that.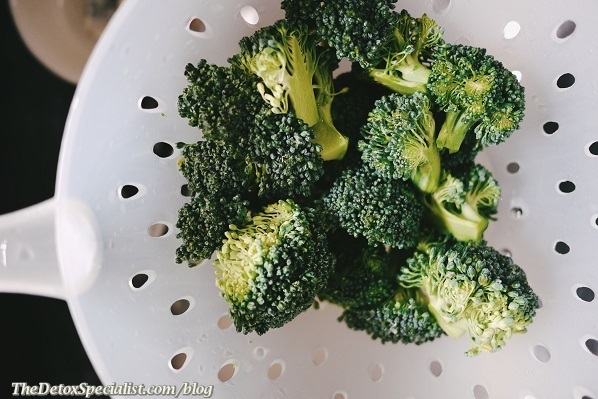 Finely chop a couple of cloves of garlic, add red onion and red chili flakes, then throw some broccoli in with the hot garlic sauce. Get ready for a delicious Asian appeal, in equal measures spicy and light. Plus, you don't need more than 30 minutes to prepare it.
Sandwich delights
The sandwich has been invented for people that require a fast and nutritious meal, but we all know that their reputation is not what it's cracked up to be. By and large, they've become synonymous with junk food. However, this doesn't concern you, as long as you purchase the right bread and use nutritious ingredients.
Organic wholegrain bread may be more costly, but you're also more likely to save if you prepare a few sandwiches for the day – which you can do in 15 minutes tops. All you need is two slices of organic wholegrain bread and a premade spread which you'd keep in the refrigerator.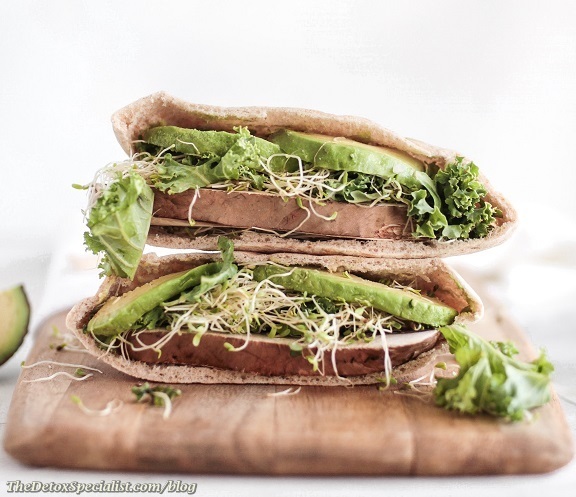 Guacamole or mashed avocado is an insanely nutritious and healthy spread, and you can add a few pinches of salt and pepper on top to spice it up.
Tofu, mustard, bean spreads, vegan cheese, hummus – these are all excellent choices for a wholesome sandwich. You can always add some fresh veggie slices as well, since the spread already serves as a convenient 'food glue' for the sandwich.
Related reading: Going Gluten Free: Will Giving Up Bread For Detox Make You Fat?
Porridge delicatessen
What used to be a 'peasant' food for so many centuries turned out to be one of the most nutrient-dense foods that will keep you vitamin-infused and satiated for half the day. Just like rice, porridge can be a wonderful blank canvas for a wide array of diverse meals, both sweet and salty.
You can create a super-tasty porridge delight with garlic and grilled veggies, topped off with turmeric and a dash of cinnamon. It can easily become a meal inspired by the Indian cuisine, a dish straight from the kitchens of Mexico or, ultimately, an invigorating sweet meal infused with fruits.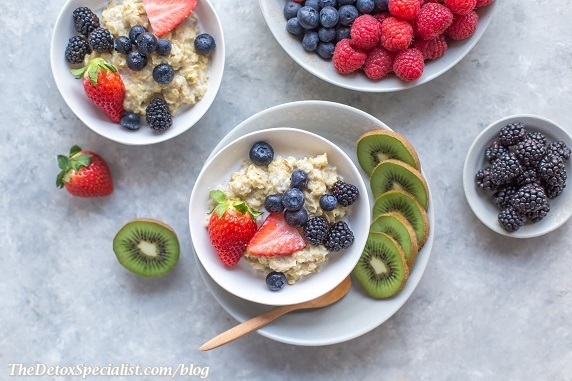 Try freshly made porridge with vanilla, and some fresh red fruits and berries added for good measure. Don't only sprinkle the fruits as decoration on top, but rather infuse the whole bowl with refreshing fruit bits. Now imagine taking the bowl out of your fridge on a hot summer evening and enjoying the healthiest imaginable dessert.
Smoothies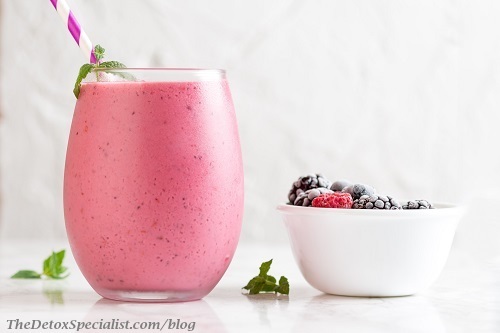 Finally, when it comes to easy vegan meals that can be prepared quickly, we have to grant at least an honorable mention to smoothies. As long as you have a blender and a juicer, you can make all kinds of smoothies with an impressive range of condiments.
They can be soups made out of the freshest vegetables you can get your hands on, or they can be energy-boosting juices filled with all the nutrients you need to kick-start your morning.
Related reading: Detox Your Body With A 3 Day Soup Cleanse
If you prep your fruits and veggies in the evening, it will take you about 5 minutes to blend them into a smoothie in the morning, and about 10 additional minutes to clean the apparatuses. Then simply pour your morning pick-me-up into your carry-on cap bottles, and you can head to work content that you will get that morning buzz long before you need coffee.
Conclusion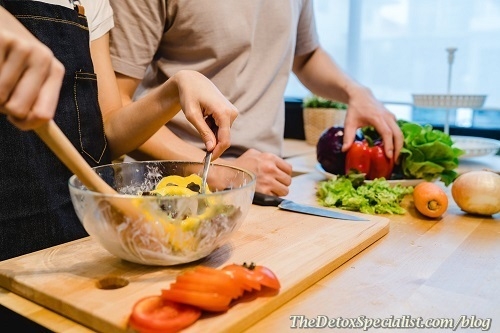 Time is a precious commodity, and you need to prioritize efficiency even when you're trying to make a dietary change. Thankfully, when it comes to veganism, you can mix various recipes and turn simple ingredients into fine easy vegan meals in the blink of an eye.
If your meal appears to be too basic, don't fall into the trap of overcompensating with sugar-laden syrups and sauces. Keep in mind that even the saltiest sauces you can find in your local market are over saturated with baseline white. Remember, you want to stay on a healthy dietary path here.