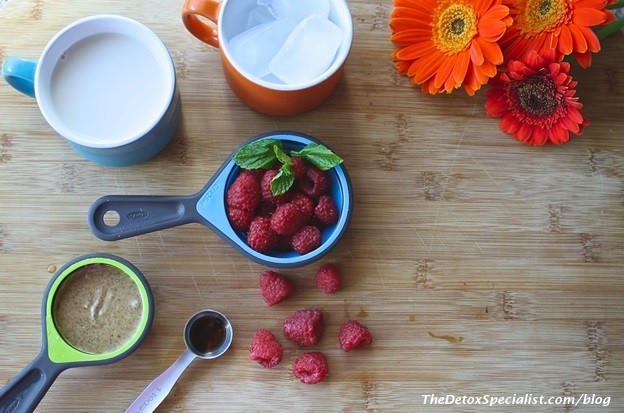 Ate an exorbitant amount of food during the holiday break? Just got home from an indulgent vacation? Whether or not you've done something to warrant a detox for your body, you have to proceed with it carefully. Always remember that not all detox products that you see on advertisements are effective – or even good for you.
Instead, do you want to detox with something safe, healthy, and effective? Here are some of the best detox superfoods that you can easily incorporate into your diet:
Leafy and cruciferous vegetables
Leafy greens and cruciferous vegetables have a ton of benefits associated with them. Broccoli, cauliflower, Brussels sprouts, lettuce, spinach, kale, and many other vegetables that are in this category is an integral part of a healthy diet.
These vegetables are excellent sources of the pigment chlorophyll, which is known as an efficient detoxifier. Apart from the detoxifying effect of these vegetables, leafy greens are rich in lutein and zeaxanthin, which are two antioxidants found in the macula of the eye that help protect it.
If you want to find out how to take proper care of your eyes, read more on TTDEYE's official blog.
Green tea
Green tea is an excellent source of antioxidants and nutrients, earning it the title of the healthiest beverage on Earth. As green tea removes toxins from the body, it also improves brain function, aids in fat loss, protects the body against free radicals, and helps maintain equilibrium.
While green tea is okay to consume every day, make sure not to load your daily cup with sugar and milk. Excessive sugar and milk in your tea can defeat the purpose of keeping your body healthy.
Avocado
Avocados are all the rage nowadays, with lots of people putting them on toast, turning them into smoothies and guacamole, and tossing them with their salads. But what does "America's favorite fruit" do for the body?
Avocados are healthy sources of fat and can be great substitutes for conventional fat sources like butter, margarine, and oil. The fatty acids found in avocados help protect the liver against harmful toxins like d-galactosamine.
Turmeric
Turmeric is a vibrant yellow spice that is considered as the Indian saffron. Having been used for thousands of years for medicinal purposes, turmeric is one of the best natural antioxidants that you can use to rid your liver of toxins.
Turmeric has a variety of health benefits other than being an antioxidant. It is also considered to be antibacterial, anti-inflammatory, anti-tumor, antiviral, antiseptic, and cardio-protective, among many other properties.
However, eating turmeric straight is not an ideal way to get maximum absorption from it. Instead, you can mix it into your tea, add it to all sorts of dishes, or sprinkle it onto your food.
Lemon
Lemons are rich in antioxidants and Vitamin C. These nutrients can help prevent liver damage and assist the liver in detoxification. Moreover, lemons, when consumed frequently, can help regulate blood pressure and manage appetite for weight loss.
A few slices of lemon in your water can give you a large part of your daily ascorbic acid needs. Alternatively, you can squeeze the juice and make your own natural lemonade. Make sure not to brush your teeth after drinking lemon water or lemonade, though, as this can damage your teeth's enamel.
Garlic
Aside from making food taste delicious, garlic is found to have several health benefits such as improving detoxification, protecting DNA, and preventing the activation of the body's carcinogens.
Even if the recipe doesn't call for it, consider adding garlic to your butter, pasta, chicken, and potato dishes for added flavor and antioxidants.
Beetroot
Beetroot is a sweet vegetable that can be used in juices, smoothies, soups, yogurt, baked goods, and many other foods and drinks. It is considered a superfood because of its role in detoxifying the liver, along with many other health benefits.
Thanks to its betain and nitrate content, beetroot helps the liver detoxify the body and improve circulation for stable blood pressure. Thus, if you want a cheap and easy way to detox, you can buy beetroot and mix it with your water.
Chlorella
If you look for natural detox foods online, you will almost always see chlorella on the list. For those that are not familiar with chlorella, it is a freshwater alga that is native to Japan and Taiwan. Chlorella is rich in phytonutrients, chlorophyll, amino acids, magnesium, phosphorus, beta-carotene, and a slew of other nutrients that help support our immune system.
One of the primary purposes of chlorella is ridding the body of heavy metals like cadmium, mercury, and lead. Because of this, many people who want to detox their body choose chlorella as their primary superfood.
Ginger
Ginger is a close relative of turmeric. Like the spice, ginger also has a host of health benefits. It can be used as an antioxidant, an anti-inflammatory agent, and an anti-diabetic food.
Because ginger is quite pungent, you probably won't be too keen to eat it as it is. Instead, you can use it as an ingredient in cooking, grate it over your smoothies, or make it into ginger tea.
Conclusion
Skip the tedious diet, the expensive program, and the all-too suspicious detox products that are all over the market today. If you want to detoxify your body in the most natural way, incorporate these foods into your diet and watch as they help you recharge and rejuvenate.
Author bio: Lydia Lee is a fashion blogger. She works at a Tech company and writes as a freelancer for several fashion magazines both local and international. She has a pet terrier named Fugui.  Follow her twitter