Detox juices and diets are a thing nowadays. But before you even began to fall for them, take a moment and reflect on the reason why your body needs them. The body's natural mechanism, which includes the liver, kidneys, skin, digestive system, work in synchronicity to eliminate toxins from the body. But sometimes, your body needs an extra boost to optimize these functions. Due to lifestyle habits, sometimes it becomes impossible to feed the body with the desired nutrition. Luckily, some worthwhile food options can help strengthen these organs for smooth detoxification every day.
Here are the top five food habits that will make you want to replace fancy diets with simple kitchen ingredients.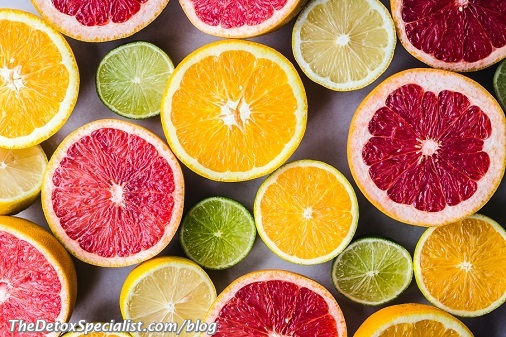 1.   Kick Start Your Day with Citrus
Morning rituals are probably one of the most critical aspects of your day. Your body has been under a fasted mode during your sleep hours. Therefore, it is the best time to feed it with a daily dose of vitamins. Among the most-loved group is vitamin C, as it is refreshing and an essential compound that helps flush out the toxins from our system.
There is a whole range of refreshing citrus fruits like lemons, grapefruit, oranges that can serve the purposes without bothering your calorie goals. The citrus fruits have an alkaline property that maintains the natural pH balance in your body—thus supporting the immune system to thrive and eliminate toxins.
2.   Add a Detox Drink to your Day
Let alone the pollutants in the environment; our everyday life causes much physical and mental stress. The after-effects of stress, substance abuse, and processed food diet can leave a trail of toxic elements in your body. Therefore, it is crucial to inculcate food habits that can reverse the effects. One of the easiest yet effective ways to do so is to add a detox drink that contains greens and herbs. You can infuse the drink with cannabis for an added advantage.
Various cannabinoids in cannabis, such as CBD, can increase liver fibrosis production to support healthy liver function. Add a few cannabis leaves or oil to your daily dose of a green smoothie to witness its wonders. If you happen to live in an area where cannabis use is legal, consider having your plantation by selecting a feminized seed variety pack from a reputable source. Fixing yourself a fresh press green smoothie each day is a great way to hydrate and detox your body.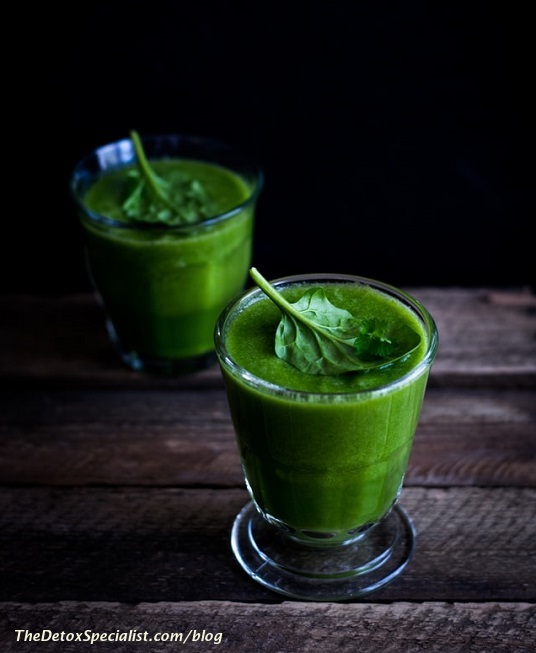 3.   Say Hello to Herbs and Spices
Herbs and spices play an excellent role in boosting the immune system and reduce stress in the body. Holy basil can reduce oxidative stress from the body. Studies reveal that it can help in eliminating the metal and chemical wastes as well. Other spices like ginger and garlic are also a great add on to your diet. Apart from being antibacterial and antibiotic, garlic also contains allicin.
It is a chemical that supports white blood cells' production, which can help chuck toxins from your system. Ginger can help maintain good digestion and help reduce inflammation and bloatedness. Spices and herbs have been part of Ayurvedic medicines that release the toxin build-up in the body. You can add them to your salads or soups for unique flavors and added benefits.
Related reading: Detox Soups for Winter Cleansing 
4.   Eat Probiotic-rich Food
The body eliminates toxins through sweating, urination, and excretion. So the process of detoxification is dependent on overall digestion and gut health as well. Failure to eliminate the toxins from the body can lead to reabsorption of excess hormones to create an imbalance in our hormonal health. A weakened gut leads the immune system and hampers the body's detoxification to cause inflammation
Foods rich in probiotics can create healthy microbes in the gut to keep the intestines and excretion system healthy. Food such as tomatoes, bananas, artichokes, and asparagus can replace harmful bacteria with good ones and let the detoxification process run smoothly.
3.   Go By The Rule of Five
Wholesome foods that pack essential nutrients along with fiber is key to great health. The general rule of including five colorful veggies and fruits in your diet can practically support the detoxification. Cruciferous vegetables such as cauliflower, sprout, and cabbage are a great choice as they are rich in sulforaphane, a chemical that helps remove toxins from your body. Cabbage mainly supplies antioxidant glutathione to the body, to support the liver. Other vegetables like beetroot are rich in micronutrients like magnesium and vitamin C that can boost liver health.
Poor eating habits, alcohol, and smoking can cause excessive oxidative stress in our bodies. This stress can multiply free radical production in the body that weighs down the cellular structure to cause multiple implications on your heart and liver health. Consider adding fruits rich in antioxidants such as berries and peaches to protect the body against free-radicals' perils.
The Bottom Line
No matter how much you keep up with the food trends, it is equally important to allow your body to follow its natural rhythm. Allow yourself adequate sleep and hydration to maintain repair mechanisms in the body. Your health strongly relies on the dietary choices you make every day. Ensure you provide the right nutritional support of the healthy ingredients to help eliminate toxins and increase vitality.
Citrus fruit image by Bruna Blanco 
Green smoothies image by Monika Grabkowska