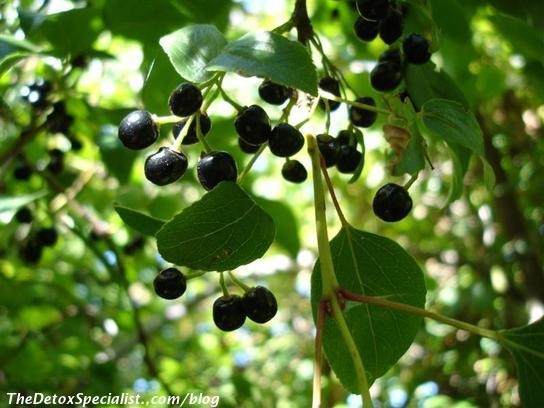 The Maqui berry is the latest food to have been promoted to the status of superfood if the pictures on social media are anything to go by. People are using them as a detox and cleansing food by adding the juice or powder to their detox smoothies, their breakfast bowls and healthy desserts.
The term superfood has been thrown around a lot in connection with certain foods over the last decade or so. It seems people everywhere are looking for a magic bullet, or a magic cure that they can take that will bring them health and prevent aging but do foods like that really exist?
Science has shown people that while these superfoods can't cure anything instantly, some do possess unique and powerful benefits that can help to fend off disease, or give you relief from the troublesome symptoms of various health problems.
Maqui berries are one of the healthiest exotic berries due to their particularly high concentration of bioactive polyphenols. Polyphenols are natural plant chemicals that have antioxidant properties which are responsible for their numerous health benefits.
Let's first take a look at what these tiny wild berries are.
What are Maqui Berries?
Also known as Chilean wineberries, these tiny dark purple berries are a rare fruit from South America. They have long been eaten as part of their staple diet by the indigenous people of Chile. The stems and leaves as well as the berries have been used medicinally there for thousands of years.
Their deep purple color is due to the phytochemical anthocyanin, a very powerful antioxidant. Maqui berries are reputed to contain six times as many of this beneficial compound than other berries.
These wild berries taste a lot like blackberries, sweetish but with a slightly tart flavor.
Powerful Antioxidants in the super fruit berries
Antioxidants, as you probably know, can help you to stay young, protect from cancer, and can relieve certain types of stresses on the body, which allows it to heal.
They can even protect you on a cellular level, because they protect the body from free radicals which damage DNA. This is essential because your body needs to be able to read correct DNA information to know how to build your newly created cells properly. Poorly built cells lead to premature aging and skin disorders.
While we are talking about antioxidants I would point out that although acai berries are also renowned for their antioxidant content the type of anthocyanin is different. This is important because the studies on blood sugar control and possible weight loss effects have been done with the type of anthocyanin that is in the Maqui berry.
Anti-inflammatory effects
Because of the high levels of the anthocyanins maqui berries have potent anti-inflammatory activity. In the past, indigenous people used the berries to reduce swelling and soothe conditions like arthritis and symptoms related to inflammation
They help to reduce the risk of a variety of degenerative diseases that involve inflammation. Such diseases are cardiovascular disease, diabetes and arthritis.
Related reading: How A Detox Diet Can Drive Inflammation Out Of Your Body
Here are some of the specific health benefits:
Blood Sugar Control
For people who suffer from diabetes, controlling the blood sugar is a serious and important issue.
According to one large study a higher intake of anthocyanins, the antioxidant compounds in maqui berries, significantly reduced risk of type 2 diabetes. In people with pre-diabetes another 3 month study, which involved participants taking 180 mg maqui berry extract a day, significantly lowered their blood glucose levels and improved their blood fat levels.
For this reason you should not take the extract in conjunction with any glucose lowering drug unless being closely supervised by a doctor or Naturopath.
Lowers Cholesterol
In the same study mentioned above concerning pre-diabetic patients the researchers discovered that there was a significant reduction of LDL (bad) cholesterol after three months with a corresponding increase in HDL (good) cholesterol.
Improved gut health
More and more research is revealing what an important part the diversity of our gut bacteria play in many aspects of our health.
Interestingly, researchers believe that the anthocyanins in maqui and other similar berries can act as a prebiotic for gut bacteria. The good gut bacteria can metabolize the antioxidant compounds enabling them to grow and flourish.
Cleansing food effects
Although you will come across articles online claiming that these berries are a cleansing food and will detox you I am not able to find any specific published research on it.
Provides antioxidants for the detox system
The fact that the detox system of the body results in the creation of free radicals means that the body has to deal with them before they can cause damage.
The body has its own antioxidant system which functions well if the right nutrients such as vitamins A, C and E and the minerals selenium, copper, zinc and manganese are present in sufficient quantities.  Maqui berries contain vitamins C, E and K and the minerals calcium, sodium, iron and fiber. Antioxidants from food are very important to help supplement this system.
Fiber and gut health
Any cleansing effects are probably down to the fact that the berries are a source of fiber so they help with cleansing the digestive system.
The fact that the berries can help to improve gut health can also help with detox and cleansing as the good gut bacteria do some of this. A good gut ecosystem prevents the liver being overloaded with toxins that can be produced in the gut by overgrowth of the "bad" bacteria, yeasts and parasites.
Improved gut health means improved digestion and absorption of the nutrients needed for the optimum function of the detox system to function.
Related reading: The Return Of Fiber Trend Is Good For Bowel Cleansing
Weight loss effects

While aqui berry supplements are touted for weight loss, again there is not any specific research on it other than the anthocyanins they contain can help with the management of metabolic syndrome.
It's known also that gut microbiome has an effect on weight gain and weight loss. Dr Mark Hyman states  "Having too many bad critters hanging out in the gut has been linked to numerous problems – including obesity". 
How to take Maqui Berry
Unfortunately unless you live in Chile or Argentina the fresh berries will be hard, if not impossible, to get but they are available as juice, a freeze dried powder, extract, tablets and capsules.
Organic Maqui Berry powder is reputed to be almost 50% higher in antioxidants than fresh berries. The powder is smoother than acai berry powder so mixes well in juices and smoothies or your gluten free breakfast porridge.
Two organic brands worth trying are:
1.  Biofinest Organic Maqui Berry Juice Powder – Raw,  Vegan
2. Kiva Organic Maqui Berry Powder – Non-GMO, Raw, Vegan,
I often add some Maqui Berry powder to my morning green smoothie. I rarely drink any other smoothies than green ones as I know how good they are. It's a bit of a hangover from all the detoxing I did when I had chronic fatigue and again when I developed a melanoma. Here's a recipe for a green smoothie with the powder and one for a smoothie bowl.
Berry Madness Green Smoothie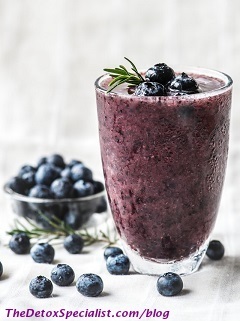 Makes 1 smoothie
1/4 cup organic kale or spinach
1/4 cup wild organic blueberries
1/4 cup organic strawberries
1/4 cup blackberries (optional)
1 tbs Maqui Berry Powder
1 cup almond milk or filtered water
Place all ingredients into your blender with enough liquid to allow the blades to turn freely.
Blend, adding more liquid as needed to achieve the consistency you prefer, until very smooth.  Pour into your serving glass and sip slowly. Enjoy!
Maqui Berry Smoothie Bowl
Makes 1 smoothie bowl
1 frozen organic banana
½ cup frozen mixed organic berries
2 Tbsp organic maqui powder
½ ripe avocado
1 cup almond milk (or plant milk of choice)
1 tsp cacao powder
1 handful baby organic spinach or kale
1 heaped Tbsp activated (presoaked) sunflower seeds (or seed of choice)
Toppings 
Fresh berries, shredded (dessicated) coconut, seeds, chopped nuts
To activate sunflower or other seeds simply soak them in filtered water overnight and then drain and rinse well the next morning. Store any well drained remaining seeds in the fridge.
Add all ingredients to a high powered blender and whizz up until very smooth and creamy. Put mixture into a serving bowl and top with fresh berries, shredded coconut and more seeds.
So, will you be giving maqui berries a try? Or, are you using them already? If so are you using them as a detox or a cleansing food? How are you using them? Leave me a comment below and share your experience with my readers.
Maqui berry image by rawpixel at Pexels